Since phone brands are still working on under-screen camera technology, it hasn't really made a breakthrough yet in the smartphone industry. Today, OPPO has finally unveiled its next-gen under-screen camera technology. Here's what we know about it so far.
Just a brief history, OPPO has been working on the technology for years and the first debut happened in 2019. One of the reasons why the under-screen camera hasn't seen the light of the tunnel is because of many technical and manufacturing-related issues. For example, inconsistent display quality, poor image quality (like the ZTE Axon 20), technology reliability and lifespan.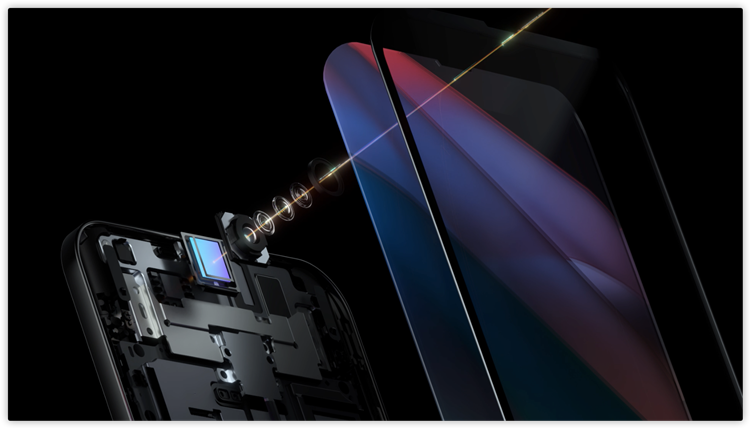 According to OPPO, the research team seems to have solved the issues mentioned above with an upgraded under-screen camera solution. First, they have improved the pixel geometry by shrinking the size of each pixel without decreasing the number of pixels to ensure a 400-PPI high-quality display even in the camera area. Moreover, they also replaced the traditional screen wiring with a transparent wiring material which reduced the wiring width by 50%. This allows for a much better screen quality with a smooth visual experience.
To improve the control of the screen accuracy, colour and brightness, OPPO introduced a solution using proprietary screen technology. With each pixel circuit driving only 1 pixel (1-to-1, the current industry standard is 1-to-2), it allows the entire screen's chromaticity and brightness to be controlled with a deviation of about 2%. On paper, reading e-books, browsing the news or navigating maps will have an accurate display of smaller fonts, better preservation, representation, details and colours.
Photo sample taken from an under-screen camera, source from theverge.com
OPPO also claimed that with the introduction of the 1-to-1 pixel circuit and optimized algorithm, the technology should be able to increase the screen's lifespan by up to 50%. As for the front camera, OPPO's U.S. Research Institutes has developed a series of imaging AI algorithms – including diffraction reduction, HDR and AWB – to reduce some of the negative side effects such as blurry images and image glare. You can check out the photo sample above to be the judge.
We aren't sure when we will be seeing this technology in the smartphone market, but it will definitely be the next trend. What do you think of this under-screen technology? Let us know in the comments below and stay tuned for more trending tech news at TechNave.com.