Official iPhone 12 and 12 Pro benchmark tests have debunked previous results against Snapdragon 865+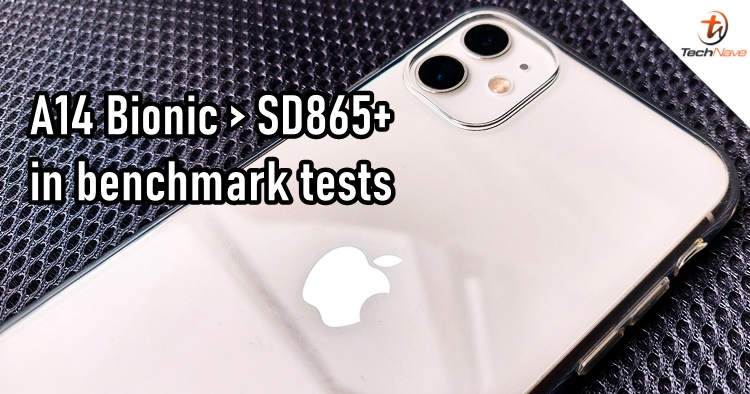 Previously, there was some news that the A14 Bionic chipset of the iPhone 12 series scored lower than the Snapdragon 865+ chipset. Back then, the iPhone 12 series were not released yet so we took that news with a pinch of salt. But now that the iPhone 12 and iPhone 12 Pro are rolled out, the official benchmark scores are in and have debunked the previous news.
Once again, folks from Tomsguide.com did some benchmark test run on the iPhone 12 and 12 Pro, along with other Android phones that are using the Snapdragon 865+ chipset. From the list below, all the phones were using Geekbench 5 showing single-core and multi-core results. Both new iPhone 12 models are at the top 2 but interestingly, the iPhone 11 Pro Max was sitting at third place.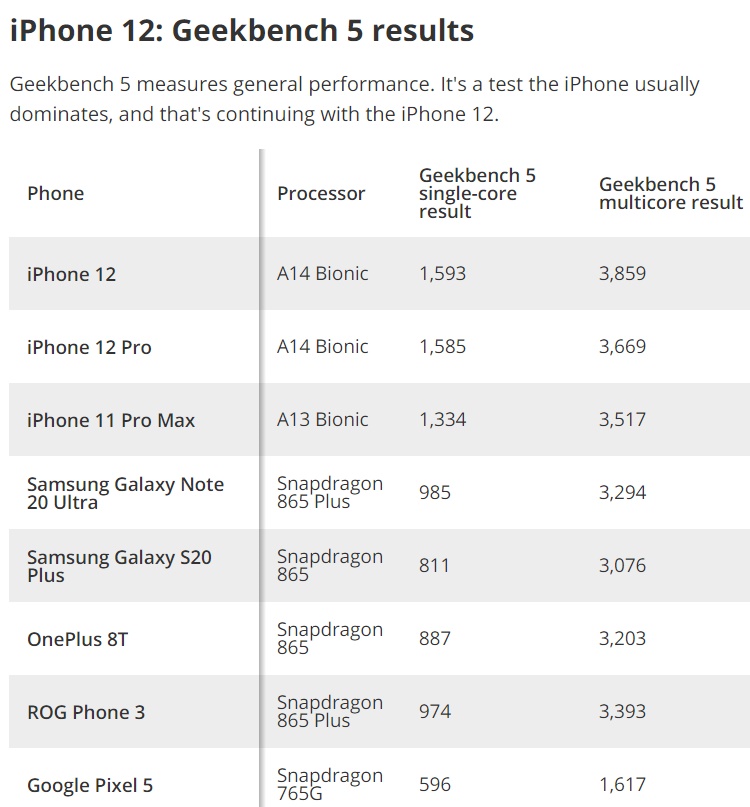 Behind the iPhone 11 Pro Max is the Samsung Galaxy Note 20 Ultra and looking at the scores, it's unfortunate that figures aren't even that close. But even so, the Galaxy S20 Plus is also quite far behind from its own relative. The ROG Phone 3 has a better multi-core score of all the Android phones but slightly losing behind the Galaxy Note 20 Ultra by a few points.
Of course, numbers aren't everything and as we have used most of the phones here (except the new iPhone 12 models), we aren't really complaining much since they can run graphics-intensive mobile games just fine. However, it also shows that the A Bionic series are just ahead and can be used for a long time before a stronger Android chipset comes in. You can also check out the Graphics and Video encoding results from the charts below.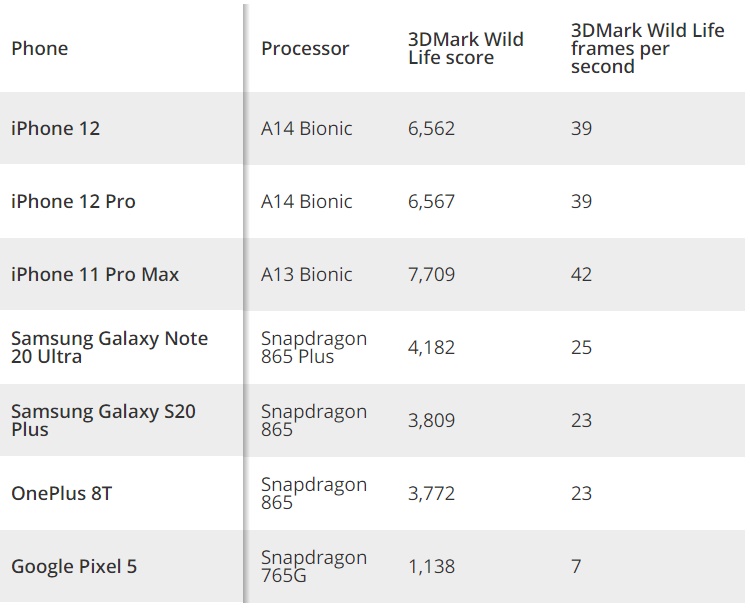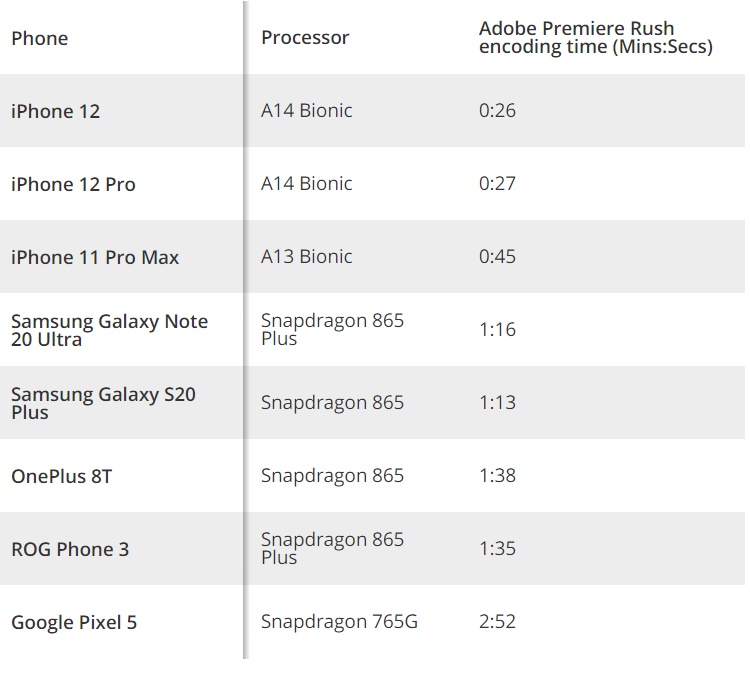 Stay tuned for more trending tech news at TechNave.com.
Apple iPhone 12 Pro Max Specs & Price >