OnePlus 5T live pictures leaked way ahead of official launch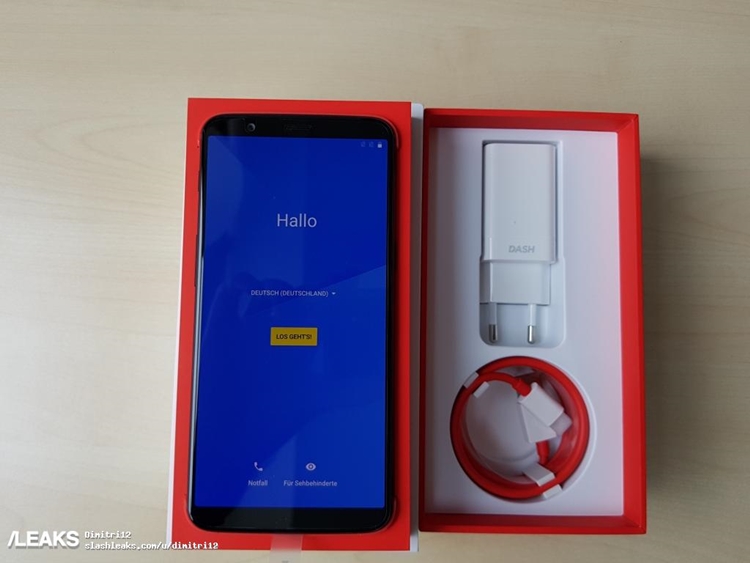 Not that we're not excited enough about the official OnePlus 5T launch on the 16 November 2017, but GizmoChina has given the OnePlus hype train some more fuel with a complete leak of the alleged OnePlus 5T, including the box and specs.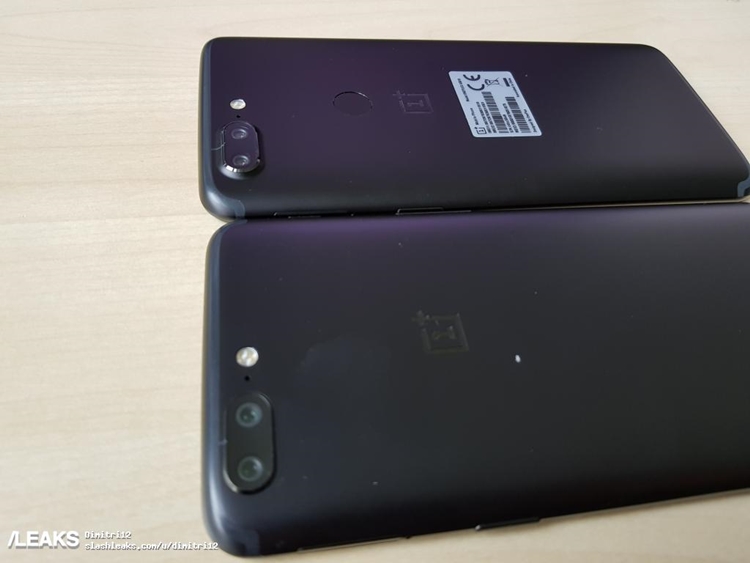 An apparent full-body leak of the OnePlus 5T has surfaced online and it is majestic. It would seem that OnePlus has maintained their trademark red box with white interiors. Inside, we can see the OnePlus 5T device, the dash charger and the trademark red cable. Based on side-by-side comparisons, the OnePlus 5T is slightly larger than the OnePlus 5 but generally the form factor looks identical. Though, the home button is gone and the fingerprint scanner has been moved to the back.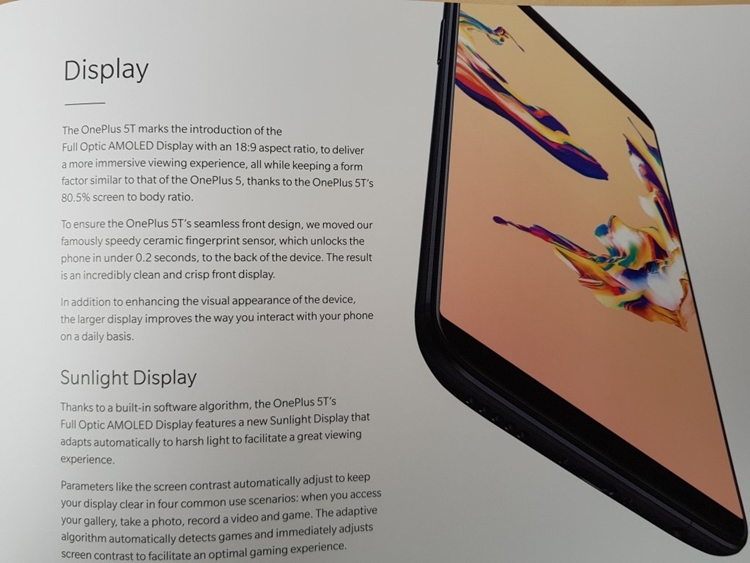 According to the spec leaflet, the OnePlus 5T will have a full optic-AMOLED display with an 18:9 aspect ratio 6.01-inch display. On the inside, the OnePlus 5T will house the top of the line Snapdragon 835 with 6GB/8GB of RAM and 64GB/128GB internal memory, all powered by a reliable 3300 mAh battery. Of course, the headphone jack still has its place in the arms of OnePlus. However these specs are nothing short from similar with the OnePlus 5.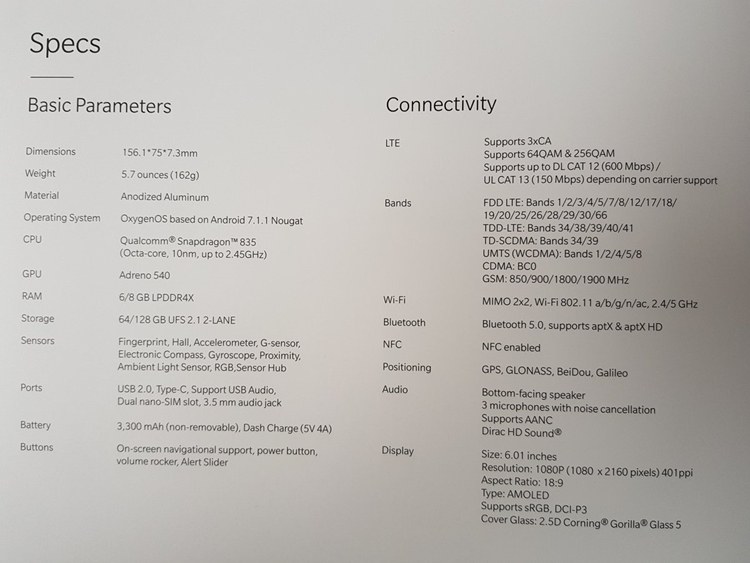 Other than the display, the OnePlus 5T is expected to have a bumped-up camera which has a 16MP Sony IMX398 1.12um f/1.7 sensor and the other is a 20MP Sony IMX376K 1.0um f/1.7 sensor for its dual-camera setup.
These images and leaks seem super legit but as these are not official news, please remember to take these with a pinch of salt to avoid any sort of disappointment. The official launch is only a week away so just be patient. Rumours also has it that the 5T price may not be that far from the OnePlus 5, interesting.
What do you guys think though? Are the upgrades worth the switch from the OnePlus 5 to the OnePlus 5T? Let us know in the comments below and keep your browsers tuned to TechNave.com for the latest news.