OnePlus 8 series scores high in DisplayMate calibration tests, could have one of the best smartphone displays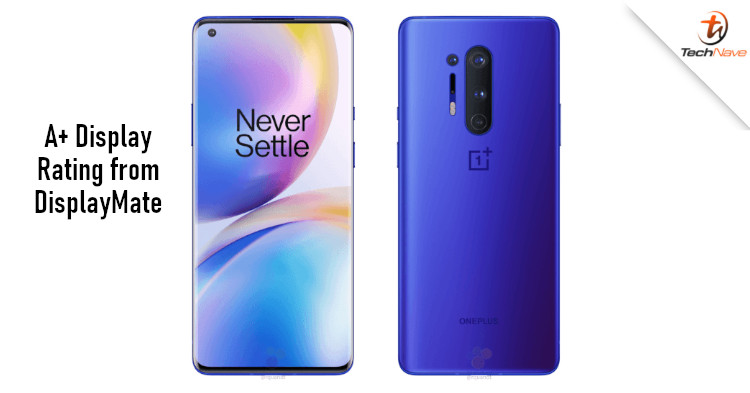 Render by rquandt
The smartphone industry is ultra-competitive these days, with brands trying to one-up each other in various ways. In what way, you ask? Well, there's the camera war and there's the display war. And since the OnePlus 8 series is launching fairly soon, OnePlus is eager to talk about its latest achievement on the display side of things.
In an official Twitter post, OnePlus announced that it managed to score an A+ Display Rating and 10+ Display Performance Records from DisplayMate. For those who are unfamiliar with it, DisplayMate is a company that evaluates how well a product's display performs. This is done through the use of a proprietary display calibration software.
DisplayMate's in-depth Display Shoot-Out for the OnePlus 8 series Smartphones have earned our Highest A+ Display Rating and DisplayMate Best Smartphone Display Awards, with 10+ Display Performance Records including Color Accuracy that is Visually Indistinguishable From Perfect!!

— DisplayMate Tech (@DisplayMate) April 2, 2020
However, as the OnePlus 8 series' launch is on 14 April 2020, the full DisplayMate review has been withheld. In other words, we don't know how DisplayMate arrived at this evaluation score. The one thing DisplayMate did mention was that the display of the OnePlus 8 series smartphones has colour accuracy that's "visually indistinguishable from perfect".
Of course, this doesn't necessarily mean that the OnePlus 8 series is currently number one in smartphone displays. But it does sound like the display is something the brand is very proud of. With that said, what do you think about the news and how important is a smartphone's display for you? Let us know on our Facebook page and stay tuned to TechNave.com for more news.
OnePlus 8 Specs & Price >