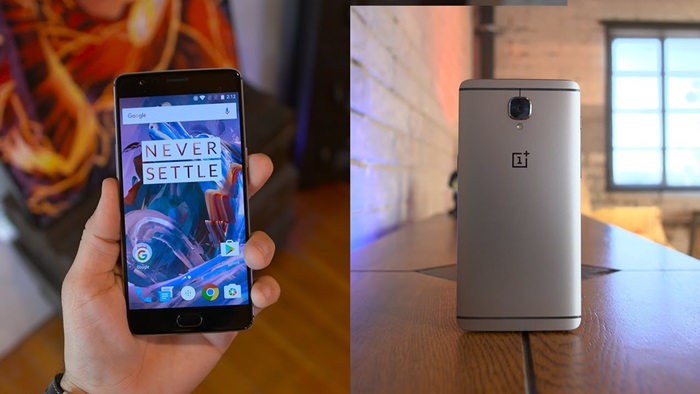 It's been barely two weeks and there are already multiple reports of how the customers are perceiving the OnePlus 3, some are good and some are bad, you probably also heard the claim that the 6GB RAM is not fully utilized by the device, not forgetting that it performs slower than Samsung and Apple's latest flagship. To add on to that, a reviewer from AndAndTech noted the 5.5-inch AMOLED display was "the worst display I've ever examined." and a Redditor remarked the reason was because the company was purchasing Samsung panels "on a discount", which prompted OnePlus CEO Carl Pei to reply.
This is what he has to say in regard to the criticism:
"I'm sick and tired of sentiment like this. It may not seem so, but for a product company — it's insulting.

It started with the OnePlus One, people trying to find explanations and faults that could have led to its reasonable price. People were complaining about screen variance (visible and common for LCDs, search for "iPhone yellow blue screen" images), vibration motor, and cheaper NAND, etc. Looking for any explanation, and quick to jump on bandwagons and to conclusions.

With our relationships in the supply chain, we know the BOM (bill of materials) of all other flagships. Out of all the devices that the OnePlus 3 gets compared to, it is one of, if not the most expensive to make. Do you think the price delta between a 2K AMOLED and a 1080p AMOLED is huge? It's a product decision, and spec by spec is not how to judge a product. The OnePlus 3 uses latest generation AMOLED made to our specifications by Samsung. The vast majority of our users, and reviewers love Optic AMOLED. It is NOT tuned to sRGB, and was never meant to be. sRGB tuning is a niche requirement and is not the right choice for the vast majority of smartphone users. Why do you think it's hidden under developer settings on the 6P? For those who need it, we've taken note, and have added it to the next OTA.

I want to make things really clear. There are no corners cut on the product, and there will never be. OnePlus cuts corners on business model (direct to consumer), org structure (nimble and fast team), and marketing (organic word of mouth focused)."
So there you have it, according to him, the company didn't use the display it did for financial reasons as they made a conscious decision to use the panel they did to provide what they felt was the best user experience. Although it may seem that the CEO has "exploded" in the internet (which is never a good thing), but you have to hand it to him that he's probably one of the most vocal smartphone CEOs online right now, which is cool.
Stay tuned for more news at Technave.com!
[Source]