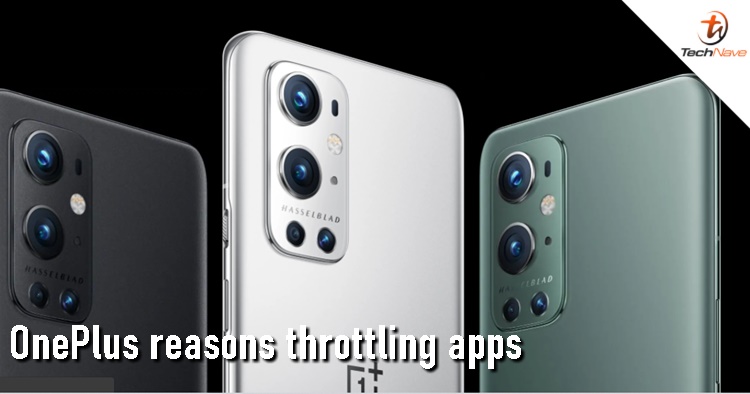 If you recall last week, Geekbench delisted the OnePlus 9 Pro due to performance manipulation. While the company didn't exactly cheat to have high scores, they did admit throttling app performance in order to save battery life just like Apple's decision a few years back. Today, they released a statement in their defence of their actions.
To sum up a rather lengthy post, OnePlus did it because it was for optimising the phone for a better user experience. They said that as the years passed by, SoCs is getting more powerful and would "overkill" many apps, browsers and even more so for casual mobile gaming. So because of that, OnePlus shifted from performance to reducing power consumption and heat dissipation so that each app can meet the appropriate performance.
One example that OnePlus gave was when playing a heavy app with a Snapdragon 888 chipset, it would run at full speed for the best possible performance which makes sense. But when it comes to light social usages like surfing through Twitter and Instagram, it would become an overkill scenario. Hence, OnePlus deliberately slowed down the CPU frequency for the sake of reducing power consumption and heat dissipation.
OP9Pro battery: Vivaldi at full perf but unavoidably limited to 60Hz gets 11h56m in the web test, Chrome perf crippled at 60Hz gets 11h59m. Makes you ask yourself if the drama was worth it.

— Andrei F. (@andreif7) July 8, 2021
If you are wondering what other apps did OnePlus throttled, they even have a list for that. It includes Chrome, Twitter, Zoom, WhatsApp, Facebook, Instagram, Snapchat, YouTube, Discord, Microsoft Office and OnePlus' own native apps. While we kind of understand this from their point of view, but it kind of doesn't justify the end result. As you can see from the tweet above, the difference between performance and power consumption is just a mere 3 minutes.
But what do you think of OnePlus' defence? Did they really do the right thing? Let us know in the comments below and stay tuned for more trending tech news at TechNave.com.