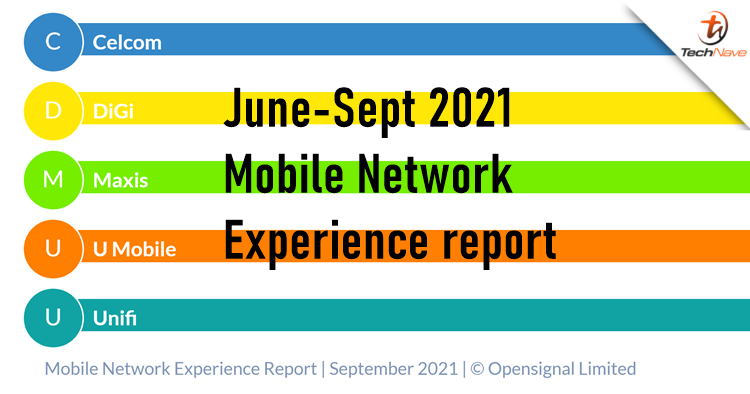 As our economic sector is slowly reopening, Opensignal is back once again with another report on Malaysians' mobile data experience. The last report was done in April 2021 just before the lockdown, so in this latest news - the data gathered was between 1 June until 29 August 2021 based on Celcom, Digi, Maxis, U Mobile and Unifi.
As usual, Opensignal has provided several categories from download speed experience to 4G coverage. There are some key findings from the report, such as Maxis reclaiming the spot for video experience but just by a bit. In fact, all the telcos' scores are quite close (except Celcom) that it doesn't seem to be a clear winner at all.
Besides video experience, each respective telco has picked up the first rank in each category. Below is the summary:
Games Experience - Maxis (54.3 points)

Voice App Experience - U Mobile (74.8 points)

Download Speed Experience - Digi (12.4 points)

Upload Speed Experience - U Mobile (7.1 points)

4G Availability - Unifi (92.2 points)

4G Coverage Experience - Celcom (9.0 points)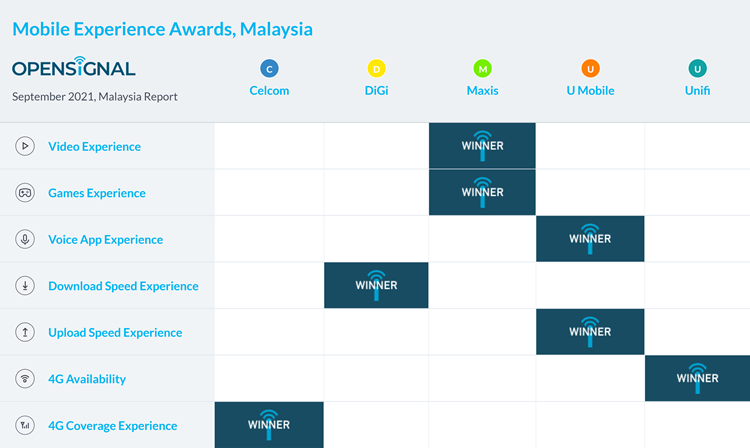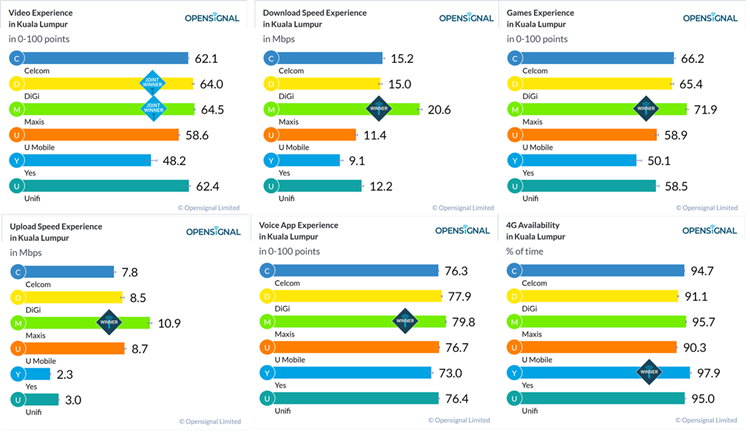 Another interesting report is how each state performs with the respective telcos including YES Mobile. Since all the telcos performed differently, it is noted that Digi's performance is dominating strongly in Kuala Lumpur and Selangor. However, the company is a joint winner with Celcom in Video Experience in both states whereas U Mobile has the best 4G availability by some points.
If you would like to read the full report, you can simply visit the official webpage here to check it out. What do you think of the latest report? Let us know in the comments below and stay tuned for more trending tech news at TechNave.com.