Opinion: Waiting for that monster mojo… phone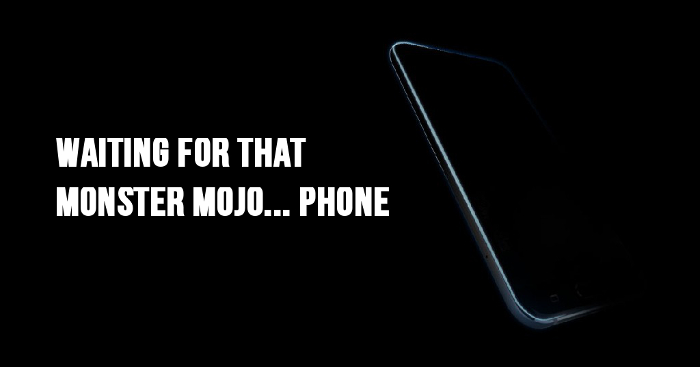 Someone recently asked me, 'What is your ideal phone? What features would it have?' As someone who believes in the saying that "the best computer is the one that you carry with you", MY ideal device would be a 7-inch or 8-inch display monster phone with a killer camera, fast processor, lots of RAM, storage, strong but stable connectivity, 2-day battery life… and a built-in laser keyboard*. Extremely unlikely I know, but that would be my ideal mojo (mobile journalism) device.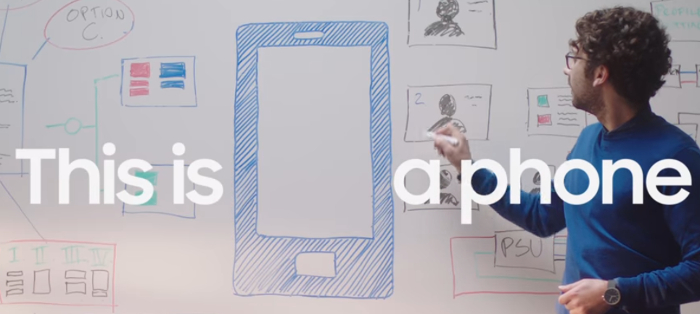 Fuh, this big also can
Unlike most tech journalists in Malaysia, I'm one of the few mobile journalists to fully embrace the usage of smartphones or tablets to do my work. This is because if you go to any tech event in Malaysia you're bound to see them. Tech journalists tied to a notebook computer, trying to transfer pictures from their DSLR, cursing about that forgotten SD card reader or transfer cable, hunting for a power socket and cursing some more about the forgotten notebook adapter cable.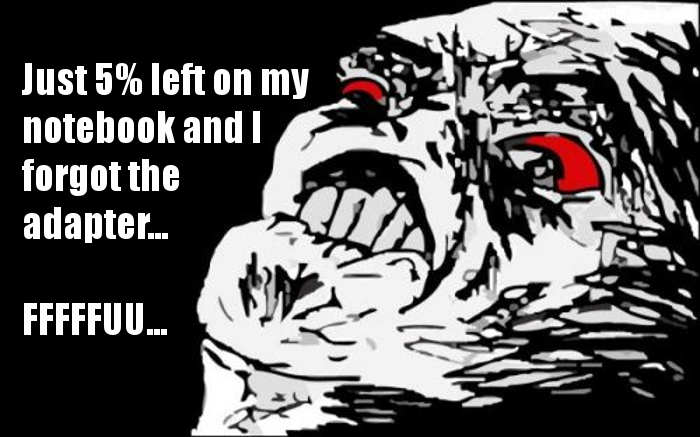 What normally happens at least once to most tech journalists
My solution was to go for an all-in-one device where I can take great photos or video with it, then edit it and post it up direct. More than 3 years I've been doing this, and it hasn't been easy certainly but I now can boast having one of the fastest post and video turnaround times in the industry with same day posts complete with video and pictures.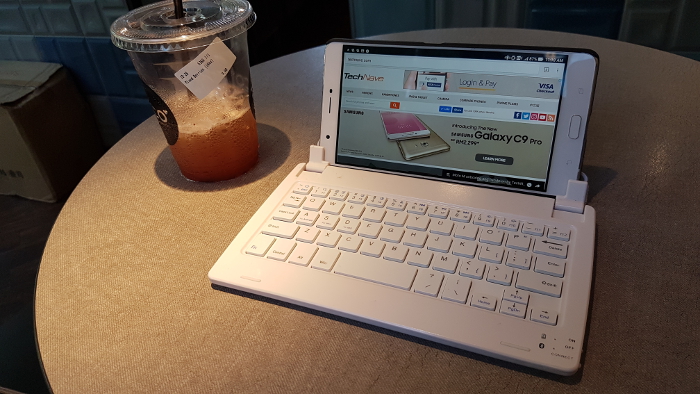 My mojo (mobile journalism) solution? A smartphone with a bluetooth keyboard
As unlikely as it may seem, the chances for my ideal mojo phone appearing with the next big phone announcement are becoming higher and higher. This is because phones are coming out with bigger displays in smaller bodies like the LG G6 with its 5.7-inch display in a 5.2-inch body. The 'infinity design' rumoured to be coming with the Samsung Galaxy S8 may soon result in a 7-inch display in a 6-inch body (probably not in time for the Galaxy S8 though).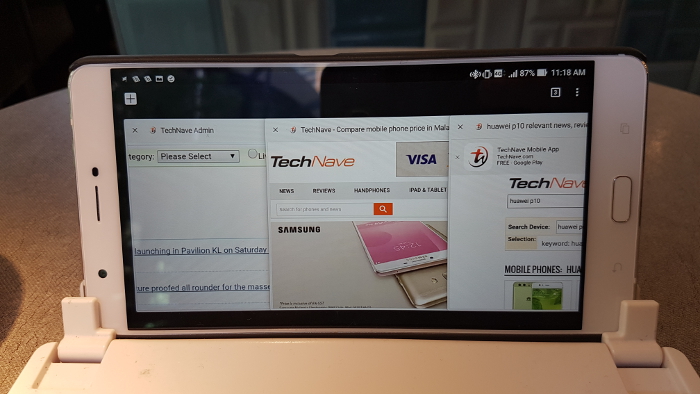 From posting, to getting tech specs, multi-tasking is fairly important in a mojo device
Processors are also steadily becoming more energy-efficient, eventually there will be either a powerful processor that lasts longer or a midrange energy-efficient processor that is powerful enough to process video and smoothly handle multiple apps at a time. Fast Dual Pixel cameras that work well in the dark are also becoming more available as the ASUS ZenFone 3 Zoom and Moto G5 Plus are proving.
I can't wait for progress to catch up with my mojo but for now, here are my ideal phone tech specs:
64-bit 5nm octa-core processor working in truly efficient big.LITTLE architecture

8GB RAM

256GB / 2TB storage + up to 4TB microSD

7-inch / 8-inch Super AMOLED display (1920 x 1080 pixel resolution, 18:9 aspect ratio, shock-proof, scratch-proof anti-fingerprint glass/plastic substrate)

Dual rear cameras (Dual Pixel camera + monochrome camera, OIS, 20x optical zoom telephoto attachment) + dual pixel front camera

Features dual SIM 5G LTE, water/dust/shock resistance, NFC, MST, biometric security sensor

5000 - 7000 mAh ultra compact battery (fast charging, overvoltage / overheating protection)
What are your ideal phone tech specs or features? Feel free to discuss in our Facebook page because who knows which smartphone brand is watching and developing your next ideal phone. Stay tuned for more at TechNave.com.
* Reasons why:
7-inch or 8-inch display? I'm getting older, a bigger screen feels more comfortable than a smaller screen
Killer camera? Most events are in dark, dramatic event halls that are fairly difficult to take pictures or video in
Fast processor? Most events require video processing these days and a fast processor is needed to process hours of video into a 2-minute showcase
Lots of RAM? Events are unpredictable, while you may be working on the video or typing out the text, there could be something camera-worthy suddenly happening and plenty of RAM is necessary for smooth multi-tasking
Lots of Storage? 4K video seriously takes up a lot of space!
Strong but stable connectivity? To upload the 4K video and high resolution photos to the post, also to do research on the fly or pull documents from your online shared space.
2-day battery life? Sometimes events can go on for a full day and most flagship phones can only last half a day of recording just full HD video.
Built-in laser keyboard? A bluetooth keyboard will work just as well, but having a laser keyboard built-in means there is less stuff to carry.