Opinions: Should you get the Qualcomm Snapdragon 850 powered JOI Book SK3000 released in Malaysia for RM2199?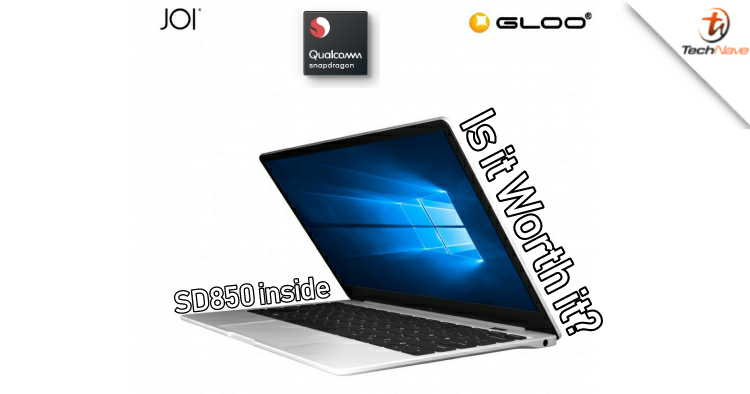 In our most recent briefings with Qualcomm, they revealed that new Windows-on-Snapdragon laptops would be coming to Malaysia soon, and it appears one of the first would be the JOI Book SK3000 laptop. Utilizing both a Qualcomm Snapdragon 850 chipset and Windows 10 Pro, the laptop is on pre-order for Malaysians at RM2199 with an ETA set for 6 January 2021. Is it worth it?
Pros and cons
A quick look through our laptop search reveals a number of other contenders in the RM2000 to RM2300 range from ASUS, HP and Dell. While the JOI Book SK3000 offers just 4GB of RAM, most of the laptops available also offer 4GB of RAM too so in this aspect, they're all mostly equal.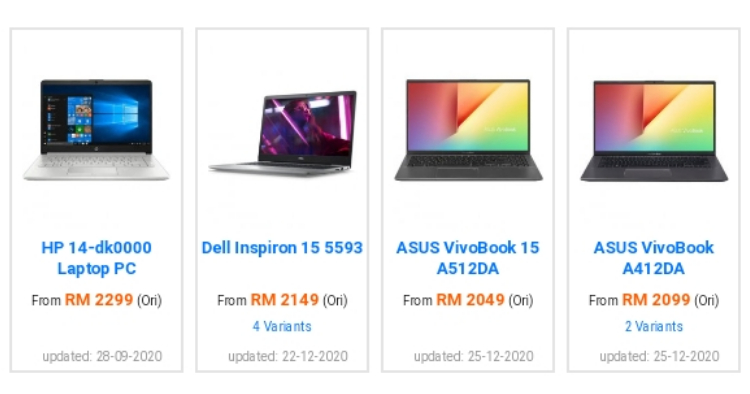 Other laptop contenders in the RM2000 - RM2300 range

However, the 128GB SSD on the SK3000 might be a bit of a let down though as most of these other laptops offer 256GB SSDs. Also, most of the competition like the ASUS Vivobook A412DA and HP 14 use AMD Ryzen 5 3500U (the Vivobook A512DA uses an AMD Ryzen 7 3700U and 512GB SSD).
With the price question out of the way, the SK3000 does offer significant advantages in terms of weight and design as it is just 1.05kg and is 15mm thin. The other contenders are quite thick and weighty except for perhaps the ASUS VivoBook laptops (these still come in at 1.5kg and above).
The SK3000 also offers built-in 4G LTE connectivity and nearly instant-on startup times. Supposedly, ARM powered laptops also offer better battery life and cooler operating temperatures too, but we'll only be able to confirm these advantages once we've tried out the JOI Book SK3000 ourselves.
So, SK3000 Yay or Nay?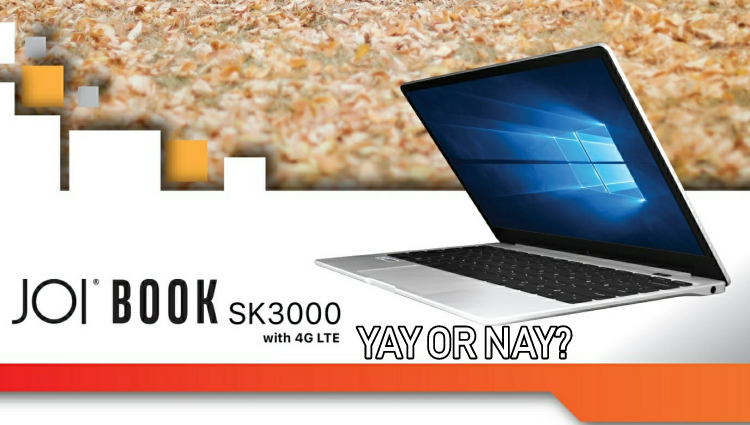 So, based on just that, would you be interested in getting the JOI Book SK3000? In terms of weight and portable design the JOI Book SK3000 sounds like a pretty nice laptop to own, but at RM2199 it's also a pretty high price considering the other tech specs and features like RAM, storage and processor that it comes with.
For us, if you're just a writer with light computing needs or someone who uses your laptop for emails, some light photo editing, watching movies and light browsing the Internet, then the JOI Book SK3000 certainly sounds like a laptop to consider. However, if you're also a gamer or budding content creator, someone who works with video, then maybe the other aforementioned laptop contenders might be a better fit.
While it's great that the JOI Book SK3000 is from a local seller and brand, we would have to wait for a review unit or for other brands to come in with their Snapdragon powered Windows laptops (Acer Spin 7, Lenovo C630, etc.) before we make any snap judgements so we'd wait for now. Do you agree or disagree? Let us know on our Facebook page and stay tuned to TechNave.com