Opinions: Should you trust Apple's new M1 chip powered Macs?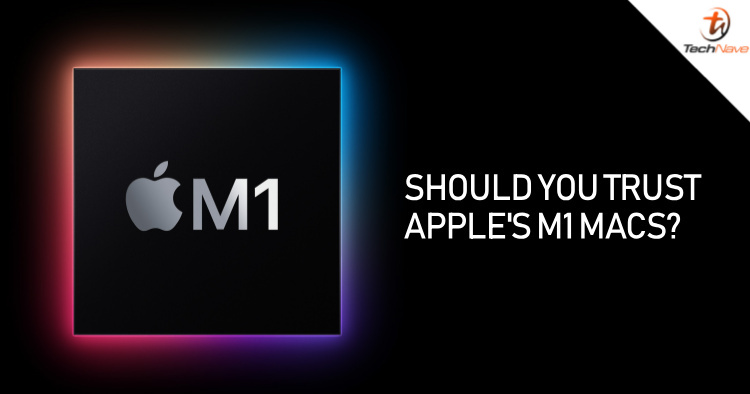 Apple recently announced their new M1 chip powered MacBook Air, MacBook Pro and Mac mini with plans to transition their Mac line-up with the new M1 chips and beyond over a 2-year transition period. So in effect, Apple have stopped using Intel chips for their Macs and won't be using them again for the next 2 years. But should you trust Apple's new M1 chip powered Macs?
In our own personal opinion, the short answer to that question would be "Yes". While it may be the first M1 chip Apple have made, Apple have been making their own ARM-based System-on-Chip or SoC for years for their iPhones and iPads. If you trusted the Apple A14 Bionic chip in the latest iPad Pro to do your video work, why can't you trust the Apple M1 chip to do the same in your Macs? For the longer answer, do read on.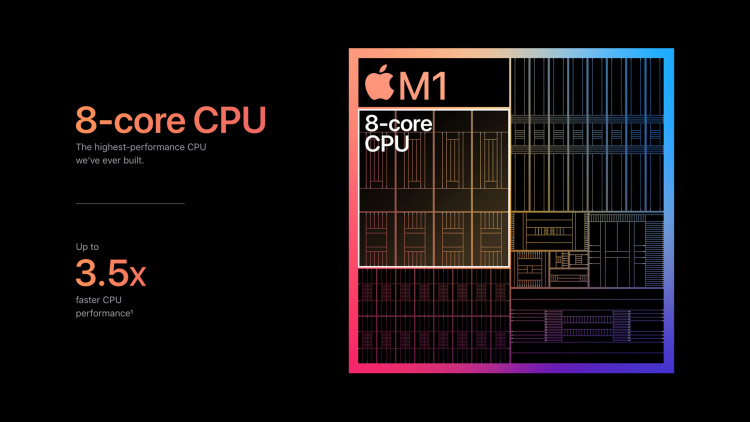 While it may be in fine print, Apple have already listed that they've actually done the testing between their M1 processors and the latest laptop processors in the market:
"Testing conducted by Apple in September and October 2020 using JetStream 2 and Speedometer 2.0 performance benchmarks. Tested on preproduction MacBook Air and Mac mini systems with Apple M1 chip and 8-core GPU, as well as production 1.2GHz quad-core Intel Core i7-based 13-inch MacBook Air systems and 3.6GHz quad-core Intel Core i3-based Mac mini systems, all configured with 16GB RAM, 2TB SSD, and prerelease macOS Big Sur. Tested with prerelease Safari 14.0.1 and WPA2 Wi-Fi network connection." Sourced from Apple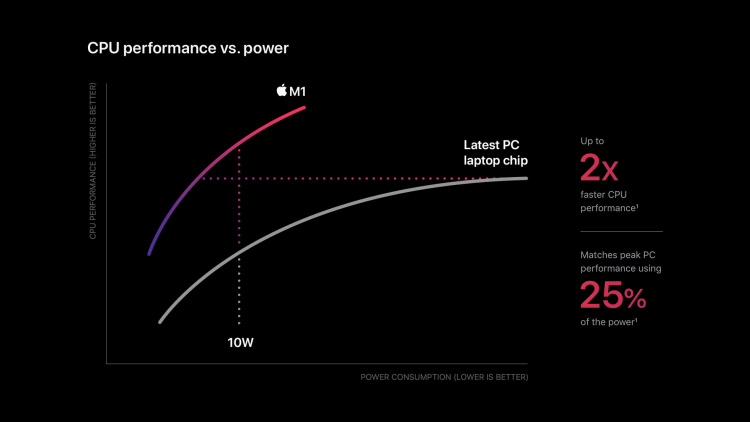 Their results have been very encouraging with much better performance vs power ratios compared to currently existing laptops. Testing against their own non-M1 powered laptops resulted in "up to 3.5x faster CPU performance, up to 6x faster GPU performance, and up to 15x faster machine learning, all while enabling battery life up to 2x longer". This means your new M1 powered Macs could last 2x longer than before yet provide faster performance and better graphics.
Real-world testing may of course differ, but the numbers would be off by only a little bit we think. So even if the new Macs were just 2x faster with 1.5x better battery life, this would still be an improvement. It'd be great if we could confirm these numbers testing out these new M1 powered Macs ourselves, but we'll have to wait for time and budget to see if we can do so.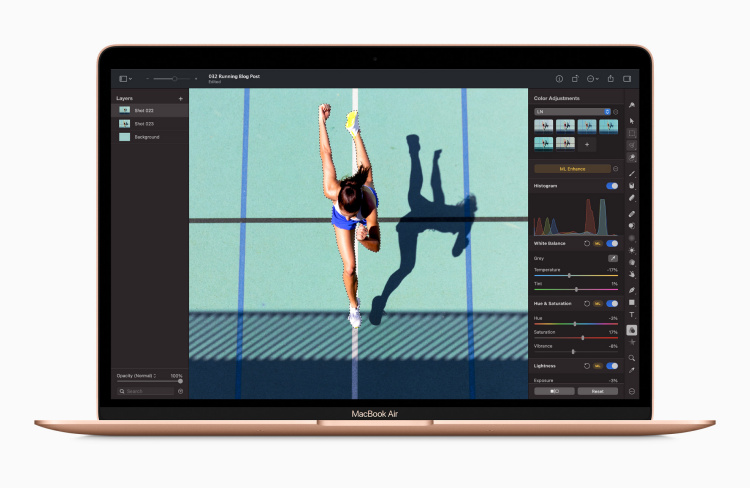 Of note is that the M1 chips also incorporate other new technologies like 15x faster machine learning performance with their Apple Neural Engine, their latest image signal processor, Secure Enclave for security and a USB 4 supporting Thunderbolt controller for transfer speeds of up to 40Gbps. There's also a high-performance storage controller with AES encryption hardware and low-power media encode and decode engines.
So, should you buy the new M1 powered Macs? If you have a need for it, then they should maintain the same standards of quality and performance that Apple have delivered previously. For our own pandemic-hit Malaysians, it will be tough during these trying times so we'd suggest waiting first unless you have the money to spare. What do you think? Would you buy one of these new M1 powered Macs or are planning to do so? Let us know on our Facebook page and stay tuned to TechNave.com