Opinions: Why do Android brands release so many phones in a year?
Every year, Apple releases one new iPhone series available in several different variants, including the base model, Mini, Pro, and the Pro Max that usually cost more than RM3000. Also, in recent years, Apple started releasing the iPhone SE, which is slightly cheaper than the iPhones mentioned earlier but still not as affordable compared to most budget to mid-range Android smartphones.
However, compared to Android brands, the number of devices released by Apple are significantly lower. But why is that? This article will look at why brands that make Android smartphones launch more devices than Apple. That being said, let's take a closer look.
How are Android brands able to release so many phones?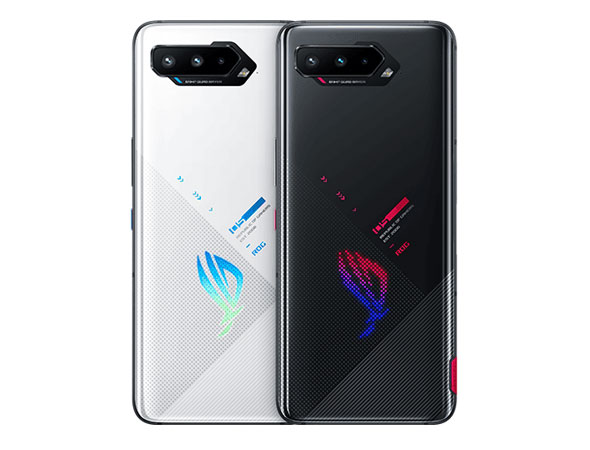 ROG Phone 5 series comes with up to 18GB of RAM
First and foremost, materials and components used to make Android smartphones vary greatly and are usually more affordable than iPhones. Because of that, Android smartphone brands are given the liberty to manufacture different devices that suit different user's needs.
For example, entry-level Android smartphones are usually built using plastic outer shell, which is usually not as durable and usually performs slower compared to phones made by Apple. Moreover, iPhones are also equipped with much better displays which are one of the more expensive components of a smartphone.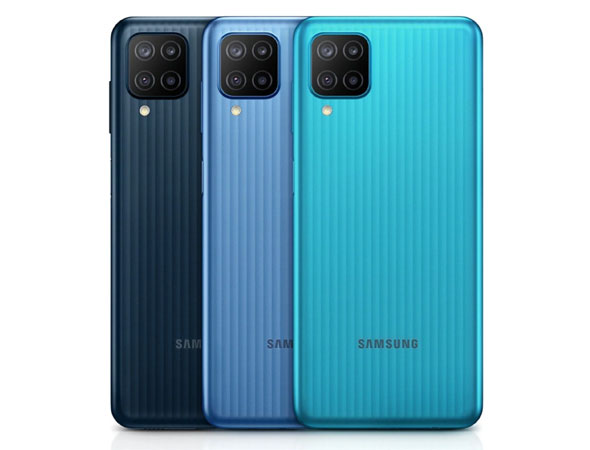 Samsung Galaxy M12. Priced at only RM799.
With that being said, the bill of materials for manufacturing Android phones are much cheaper making them more affordable. A user who only uses their device for surfing the internet or scrolling through social media doesn't necessarily need a smartphone equipped with 18GB of RAM or even a 108MP primary camera.
With that said, these users are more likely to get a more suitable smartphone for their use case, which gives manufacturers the incentive to make more affordable devices. Also, you have customers who don't need a top of the line smartphone but still need something a little more capable than a low-end phone. Brands also release a few mid-range smartphones equipped with flagship specs and features that add to the number of phones released in a year.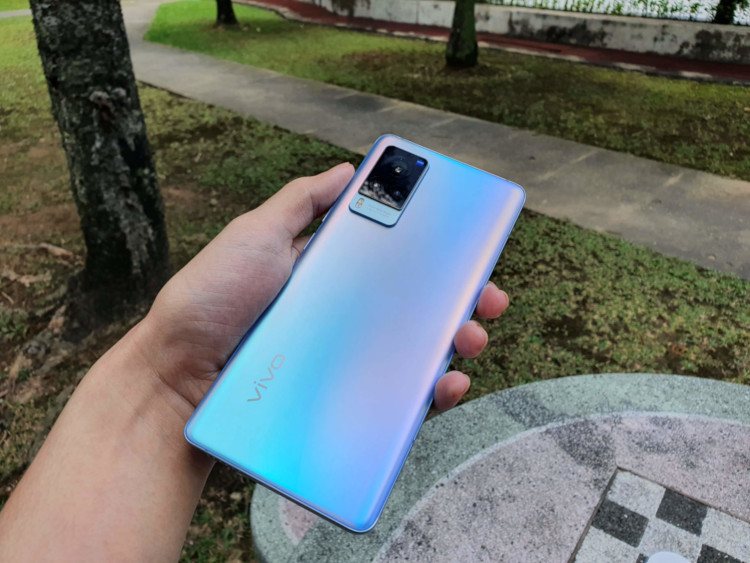 vivo X60 Pro that's catered towards taking photos and videos
With 5G picking up speed, some companies started making a 5G and non-5G variant for users that don't require 5G or countries that have yet to roll out 5G network. Let's not forget specialised smartphones like the ASUS ROG Phone 5 designed with gamers in mind or the vivo X60 series, collaborating with Zeiss optics for video and picture taking.
Foldable smartphones are slowly gaining popularity, prompting brands like Samsung to start a new series called the Galaxy Fold and Galaxy Flip or Huawei with their Mate X series. Also, brands like vivo and OPPO released a few concept smartphones showcasing innovative technology such as not having physical ports like the vivo Apex or devices with a rollable display such as the OPPO X. (usually not for sale)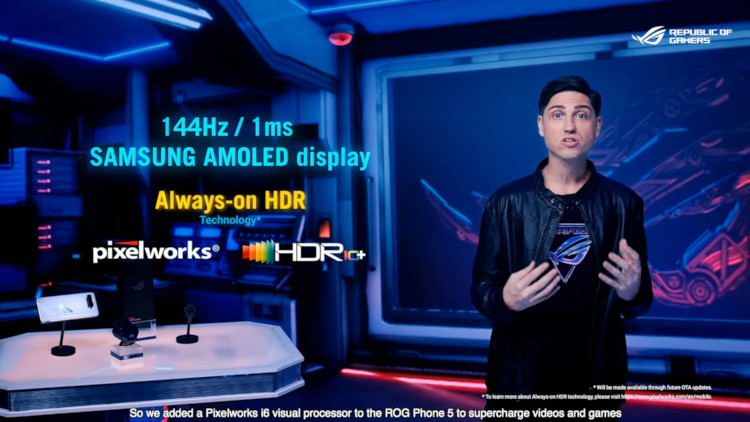 144Hz/1ms support on the ROG Phone 5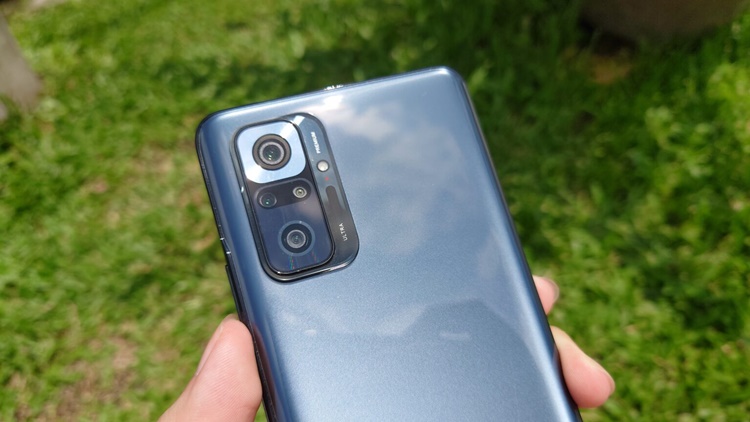 108MP main camera on the Xiaomi Redmi Note 10 Pro at only RM999?
With Android brands having the freedom to build their smartphones however they want, flagship Android devices are usually fitted with much better hardware than their Apple counterparts at a much lower price. For example, the ASUS ROG Phone 5 is equipped with a huge 18GB RAM and a display that's capable of achieving up to 144Hz, starting from only RM2999, while even the most expensive iPhone 12 Pro Max 512GB to this date that costs RM6699 is still stuck with a measly 60Hz display.
Also, the image sensor resolution on Android phones are usually much higher for their price compared to iPhones as well while remaining significantly cheaper. This is true for the Xiaomi Redmi Note 10 Pro, which has a 108MP main camera from the price of only RM999, while the iPhone 12 Pro Max has only up to a 12MP image sensor at the back.
Although, image sensor resolution doesn't necessarily correlate to better pictures as there are other factors that could affect how good a picture looks such as how the image is processed by the chipset, pixel size, and post processing.
Is releasing more Android smartphones a good thing?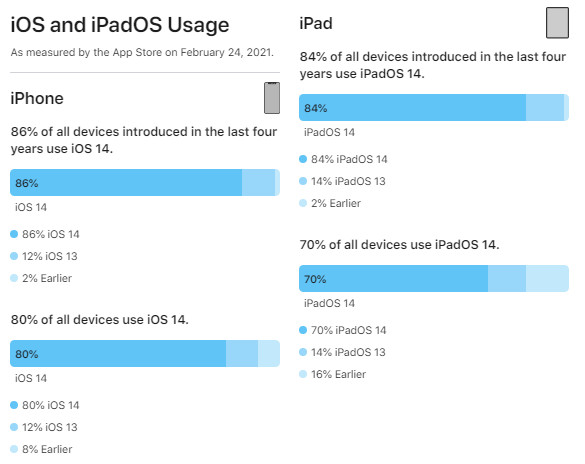 iOS 13 and 14 adoption rate compared to Android
While launching more products on the market can increase the earning potential of Android smartphone brands, it introduces a few problems that commonly plague the ecosystem. First of all, the Android ecosystem is usually a lot more fragmented as not many of them can update to the latest Android operating system. At the same time, the adoption rate for last year's iOS and iPad OS 13 was more than 85%.
However, it is usually not the user's fault, as some smartphone brands are much slower to adopt the latest version of Android OS than others. One notable factor as to why updates are much slower is because smartphone manufacturers often customise the Android OS by applying their customised skins on top, which adds additional functionality and support for devices in their respective ecosystem.
Samsung's One UI skin that looks much different compared to stock Android
Because of that, it may slow down the development process in getting the new update ready for their smartphones. Furthermore, hardware plays a factor in whether a device can support the latest update. There are many Android phones out there with varying tech specs, making it challenging for the developers to optimise the Android OS for every smartphone in the past 3 to 5 years, unlike Apple who only has to worry about their products.
Although, not all Android smartphone brands are like that, as Samsung are not only relatively fast at adopting new updates, but they also promise up to 4 years of major updates to any of their smartphones. Because of how accessible the Android OS is compared to iOS, there is unsurprisingly a few companies releasing poorly manufactured phones for the sole purpose of making a quick buck.
Because of that, it may not be compatible with certain apps on the Google Play store that might require specialised hardware such as NFC. New smartphone buyers must do their research when making a new smartphone purchase. You can't go wrong with sticking with notable brands such as Samsung, OPPO, realme, Xiaomi and vivo.
So why can't Apple make more iPhones?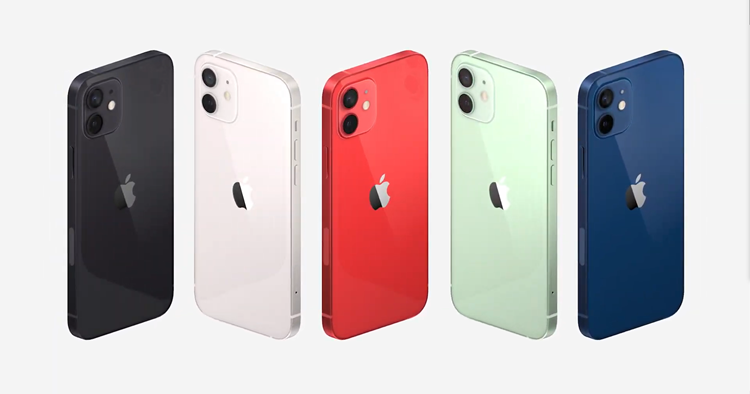 iPhone 12 series that was released last year
Sure they could, but the answer is a lot more complicated than that. First of all, releasing too many smartphones in a year could overwhelm potential customers from purchasing a new iPhone. Not only that, but by releasing fewer smartphones, they're able to release updates without worrying too much about whether the latest update can run on iPhones that launched in the past 4 years.
Also, iPhones are heavily integrated into Apple's ecosystem, allowing them to control, utilise, and share files between various Apple products, including the Apple Homepod, Airpods, Mac computers, Apple TVs and the iPad. With that in mind, releasing more iPhone variations could potentially lead to more security holes that Apple will have to patch up to keep their ecosystem secure.
Last but not least, let's not forget that Apple is the only brand that manufactures iOS-powered smartphones, unlike Android, with more than 15 notable brands producing phones. With that in mind, we can expect Apple's trend to release fewer smartphones than Android phone brands to continue.
Conclusion - More phones mean more choices for everyone to choose from
Coming back to the earlier question, Android smartphone makers release more devices so that there's a device for all users or target a specific market. Granted, this also means that they're in the business of making money but so is Apple who has already secured its place in the upper midrange and flagship market. This explains why there are more Android smartphones out there.
That being said, just because Apple is releasing fewer phone series than Android brands doesn't mean that they are not doing too well. Also, the fact that Apple's phones are well integrated into their ecosystem and the guaranteed software updates (for around 4 years or so) is more than enough of a reason to overlook their lack of choices compared to Android phones.
Unfortunately, other than the iPhones mentioned above, there is not much else to choose from to suit your needs or budget, especially if you are actually on a budget. Also, not everyone wants to be tied down to an ecosystem as migrating out of it might be a huge hassle too.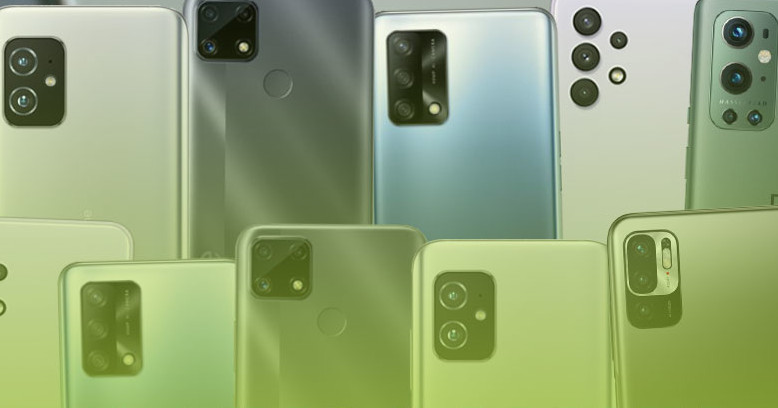 With that being said, it might be better to consider getting Android phones as you'll get a variety of phones choices to choose from, and most of them often give you better value for your money compared to getting something from Apple.
With all that said, what are your thoughts on the number of smartphones released by Apple and Android brands? Let us know on our Facebook page and for more updates like this, stay tuned to TechNave.com.