Overclocking the HTC One to 2.0GHz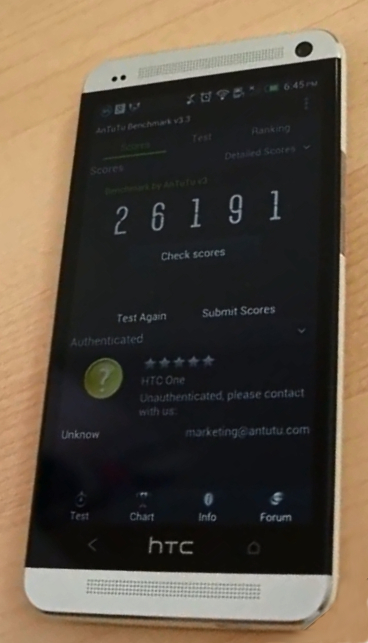 The HTC One looks great and works well with its 1.7GHz Qualcomm Snapdragon 600 processor. Quite a few smartphones are now sporting this same processor with some even going to 1.8GHz and 1.9Ghz. Not to be outdone, HTC One tech fans at Pocketnow decided to see what would happen if this same processor on the HTC One was overclocked to 2.0GHz and above.

For those not in the know, overclocking means to increase the speed of a chip or processor, usually by raising the clock speed within the processor, hence the term overclocking. The good folks at Pocketnow used a custom kernal called ElementalIX for the HTC One (meaning it isn't the stock Android OS that comes with the HTC One). Their initial overclock was at 2.1GHz but this was an unstable overclock, resulting in the HTC One shutting itself down a little while after it was benchmarked.

The second overclock was at 1.99 GHz or more or less 2.0GHz with a bit more tweaking of the GPU seemed to hit the sweet spot resulting in an AnTuTu benchmark of 26191 (the stock HTC One scores about 25000+ in AnTuTu). Pocketnow elaborates on how to do it for your HTC One in the video below but bear in mind the dangers as well. Just a note though, we don't advocate or advise you to do any modding or overclocking with this, so be aware that the risks are on you.
[Source]
HTC One Specs & Price >