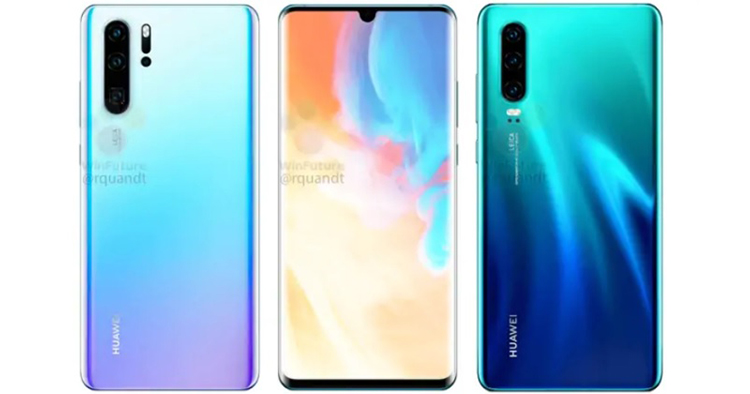 Leaked renders of the Huawei P30 series courtesy of @rquandt
The Huawei P30 series looks like it might just give the Samsung Galaxy S10 series a run for their money. The device is confirmed to feature a periscope zoom camera alongside alleged 8GB RAM and 128GB storage.
Huawei's VP of Global Product Marketing, Clement Wong confirmed the news of the Huawei P30 Pro having a periscope zoom camera. To those of you unfamiliar, it is the camera sensor shaped like a square. However, it is unconfirmed if the device may come with 5x zoom or 10x zoom.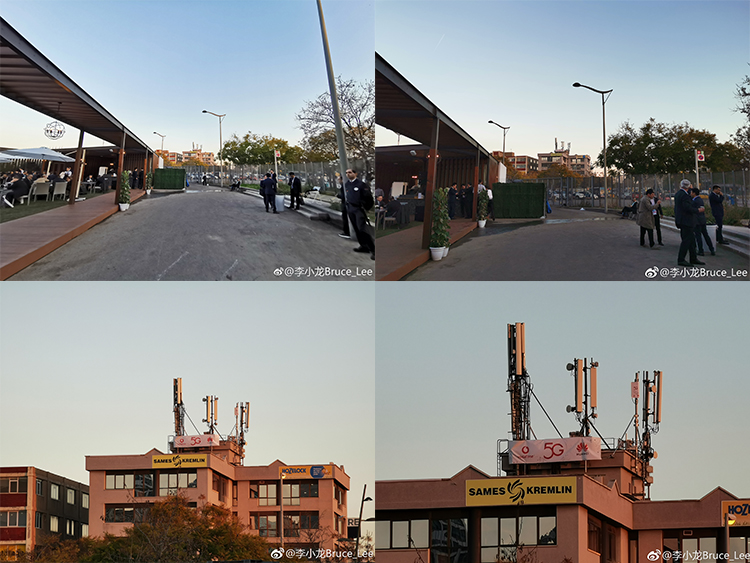 Photo samples with ultra-wide (top left), 1x (top right), 5x(bottom left) and 10x (bottom right) zoom from the alleged Huawei P30 Pro
Besides that, the upcoming P30 Pro may just be released with a cool 8GB RAM and 128GB of storage which is expandable with the nanoSD card. If you don't feel like spending some extra dough on that, there may be other variants of the device with 256GB and 512GB of internal storage, according to popular leaker, @rquandt on Twitter.
As for the regular old Huawei P30 smartphone, you may be seeing it ship with only 6GB RAM and 128GB of storage. So far, it doesn't seem like the device may come in other storage variants. However, do note that RAM and storage for these devices vary between different regions so Malaysia's specs for this device may be entirely different.
tidbit #2:
Huawei P30 6/128GB
Huawei P30 Pro 8/128GB, 8/256GB, 8/512GB

Disclaimer: Based on what I have seen so far (launch is still a while away, after all). Config depending on country and maybe even color. Other variants may well be possible.

— Roland Quandt (@rquandt) March 5, 2019
Another interesting feature rumoured about the P30 and P30 Pro are the flat cut edges on the top and bottom of the device. The reasoning for that could be simple: To allow the device to stand upright on smooth surfaces. This would be the first flagship device to be able to stand on its own. The reason? It allows the device to stand upright to capture selfies and night shots without needing a tripod which is pretty ingenious if you ask me. Let's just hope it's pretty stable because I'd hate to see my phone drop forward or backward with a thunk.
Both the Huawei P30 Pro and P30 may be powered by the Kirin 980. The Huawei P30 Lite is speculated to have slightly lower tech specs with the Kirin 710. The P30 may come with 22.5W fast charging while the P30 Pro might come with the 40W Rapid Charging technology. If you're a fan of the 3.5mm jack, you may want to opt for the P30 as the P30 Pro is ditching that port altogether.
However, no official announcements has been done so make sure you digest this info with a grain of salt. So what are you most excited to see on the Huawei P30 series? For the latest Huawei news, TechNave.com is where you should be looking at!