Pokemon Go: Still not officially available yet in Malaysia, but you can be the first to know!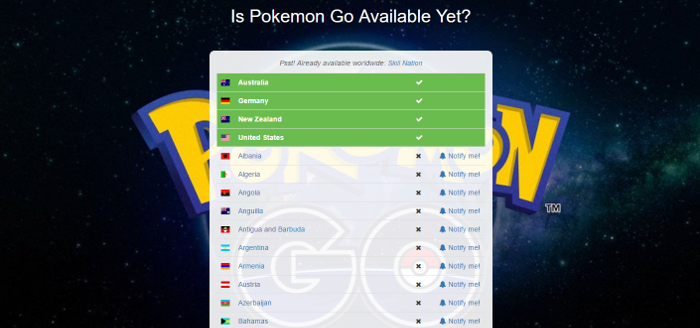 Pokemon Go is sweeping the world as people go hunt Pokemon in real life. Along the way, Pokemon Go players have discovered dead bodies, been robbed and more but Malaysia still isn't officially supported. Granted, you can download an APK and sideload it, but be wary of Malware and possible repurcussions from Niantec when it does finally become official, which is rumoured to be the next few days.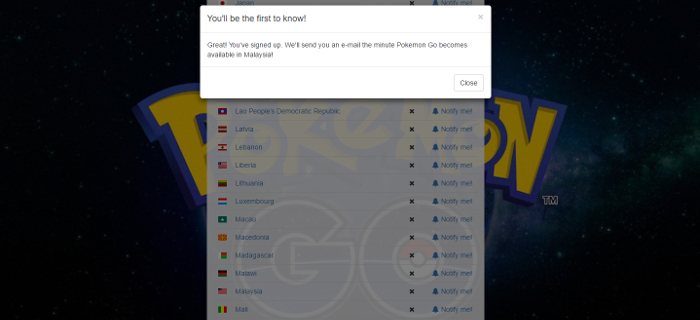 In the meantime you can go register your email and you'll be one of the first to know if Pokemon Go is officially available in Malaysia. The game is still available to iOS and Android devices and appears to be technically based on Niantec's earlier AR game, Ingress.