Pokemon Home grows install base to 1.3 million, starting to make crazy bank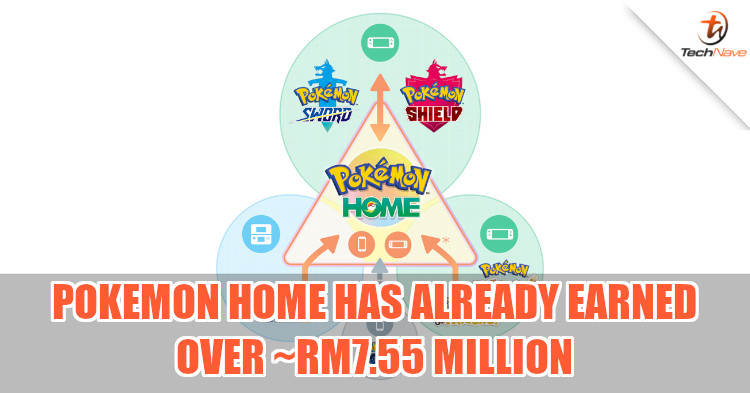 Despite many of its features locked behind a monthly subscription, many Pokemon fans have downloaded and install Pokemon Home since the app launched. Currently, the app has been downloaded and installed 1.3 million times on its very first week.
The data was provided by Sensor Tower, which also found that the highest install base is from the United States at over 444000 downloads. Mind you, this data only takes into account downloads from Google Play Store and Apple App Store. If downloads from third-party app stores are included, the number would be higher.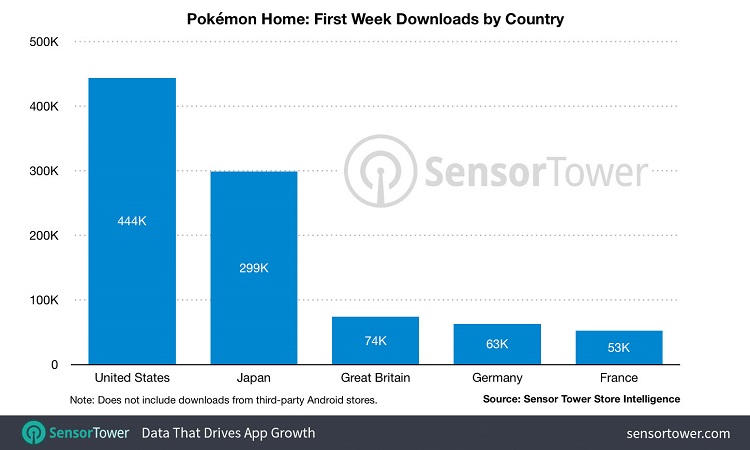 The biggest motivation for most people to get this app is its ability to facilitate the transfer of Pokemon from one platform to another. For example, moving a Pokemon from Pokemon Sun/Moon to Pokemon Sword/Shield. Do note that the transfer is a one-way process.
We're not sure how many active users there are so far, but even just 10% of 1.3 million is 130000 active users. If a large number of Pokemon Home users become paying subscribers, The Pokemon Company stands to earn a lot of revenue. In fact, Sensor Tower mentioned how the app already made about USD 1.8 million (~RM7.55 million) in earnings so far.
For those of you who have managed to download and try Pokemon Home, what do you think of the app so far? Are you planning to sign up for the Premium Plan? Do share your experience with the app with us on our Facebook page and stay tuned to TechNave.com for more news like this.