Purple iPhone 12/12 mini, Apple Card, AirTag, TV4K and a new Podcast app - all Malaysian price and availability details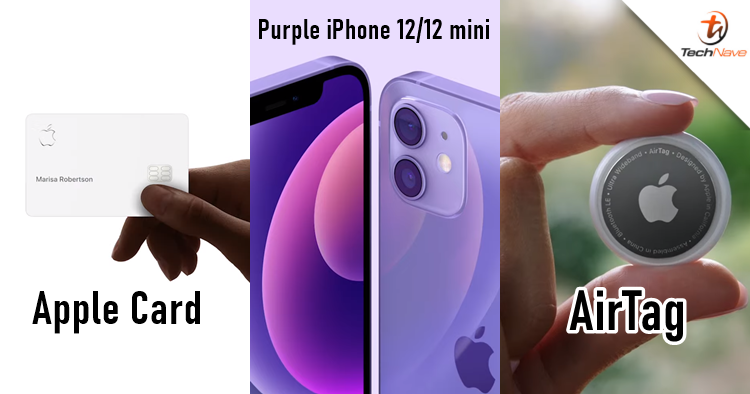 Today, Apple made a big announcement on the new M1 iPad Pro and colourful iMacs. Besides that, the company also announced some mini news such as the long-rumoured Apple Card and AirTag, as well as a new iPhone 12 and iPhone 12 mini in purple finish. Here's everything you need to know about the things they announced earlier.
First up, Apple decided to add one more colour variant to the iPhone 12 and iPhone 12 mini which is purple. This one is pretty straight forward as the tech specs remain the same. Pre-order for the US begins this Friday and will officially launch on 30 April 2021. No word for the Malaysian market yet but it's stated 'coming soon' on the official Apple Malaysia website starting from RM3399.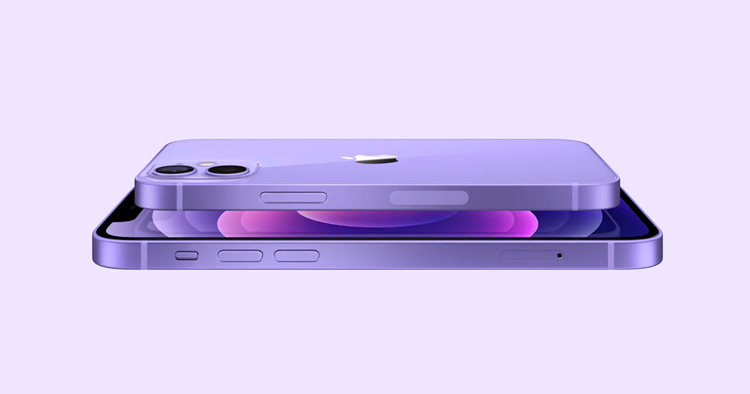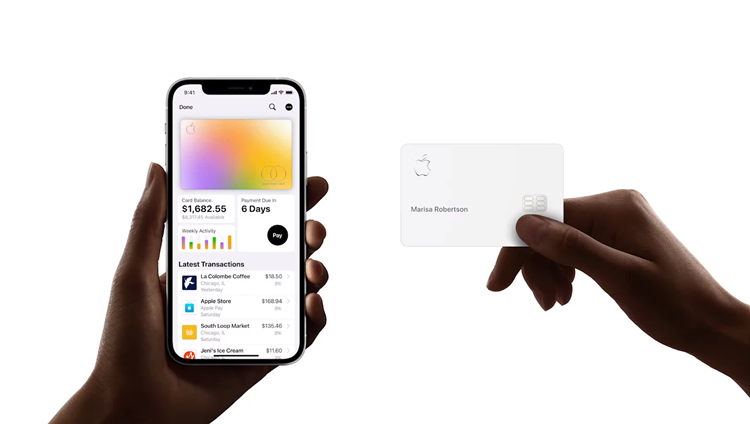 Next, the Apple Card was the first to be announced and according to Tim Cook, one of the features is that it now has an equal credit card score between two users. What this means is that Apple Card allows two partners to share and merge their credit lines and have equal rights on their account. There's also an Apple Card Family system that can be used by anyone over the age of 13 with optional spending limits.
Apple AirTag is also finally here as it was supposed to be released last year. Utilizing the U1 chipset, it's compatible with the Find My app and offers you a digital gyroscope arrow on your iPhone to help find the lost item. Moreover, it's also IP67 graded, has a built-in speaker, over a year of battery life (replaceable too), personalization and many more. A single AirTag costs RM149 and the engraving is free.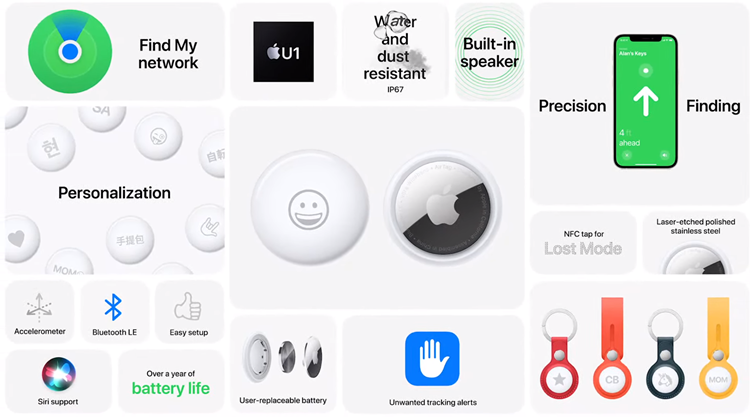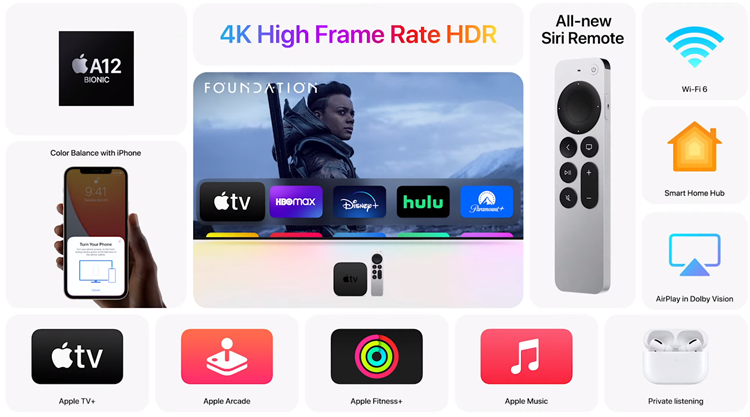 Apple TV 4K got announced too and sports an all-new Siri remote as well as an A12 Bionic chipset. As the name suggests, it now has 4K High Frame Rate HDR and even WiFi 6. Besides Apple TV+, you can enjoy Apple Arcade, Fitness+, Music and new Colour Balance with your iPhone to get the most accurate colour presentation. There are two variants which are 32GB and 64GB, priced at RM849 and RM949 respectively.
Finally, there's a new Apple Podcasts app that will be launched in more than 170 countries from May onwards. Users can sign up for premium subscriptions to listen to a wide variety of contents and ad-free. Plus, listeners can discover channels and shows from their favourite creators, as well as paid channels and channels that provide additional benefits for subscribers. The new Podcasts app will be launched in the upcoming iOS 14.5.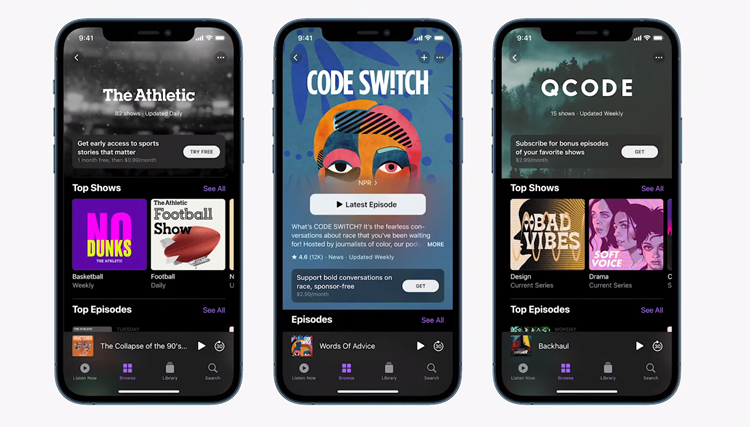 Aside from the Podcasts app, the rest of the products mentioned above have no definitive date yet for availability. But at least we know the price tags for each. What do you think of them? Let us know in the comments below and stay tuned for more trending tech news at TechNave.com.