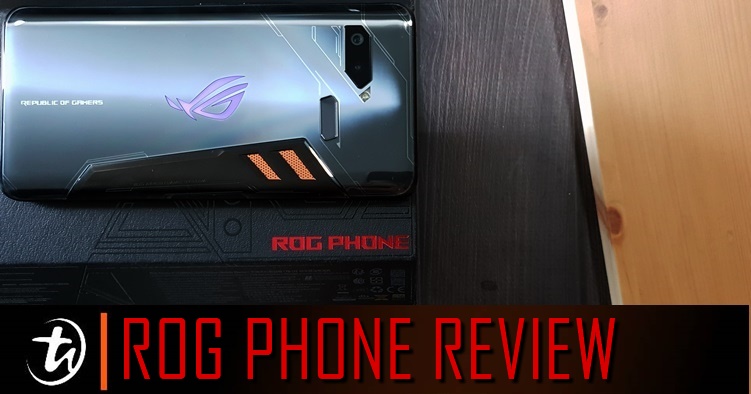 When gaming phones were becoming a thing early this year, I can still vaguely remember jokes about having an ROG Phone with my friends. Well well well, ASUS actually listened and bam, they revealed the Republic of Gamers gaming smartphone at Computex 2018 and now it's finally released in Malaysia. From a starting price of RM3499 (or RM3999 if you want the 512GB model), this can be considered a pretty sweet deal but is it just a gimmick? How about you read below to find out.
Design - Very well thought-out
Unlike most gaming smartphones out there, the ROG Phone is one of the most beautiful ones with a well thought-out design. It's a combination of glass, metal and a small piece of nickel plating for the ventilation system for a very unique look. On the front, it's packing actual dual front stereo speakers with Dolby Atmos sound system which sounds fabulous. No notch was in sight on the 6-inch AMOLED display (YAY!!) and it even has a 48 Pin Customized connector (with USB 3.0 Type-C) just for the Aeroactive Cooler which comes free, as it's an important tool for your gaming crusade.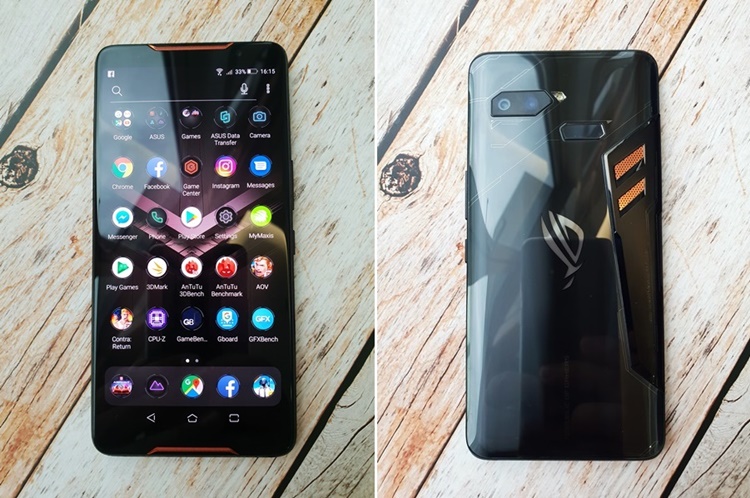 The front and back design in 2.5D Corning Gorilla Glass 6, you can see the dual front speakers are the orange lines on the top and bottom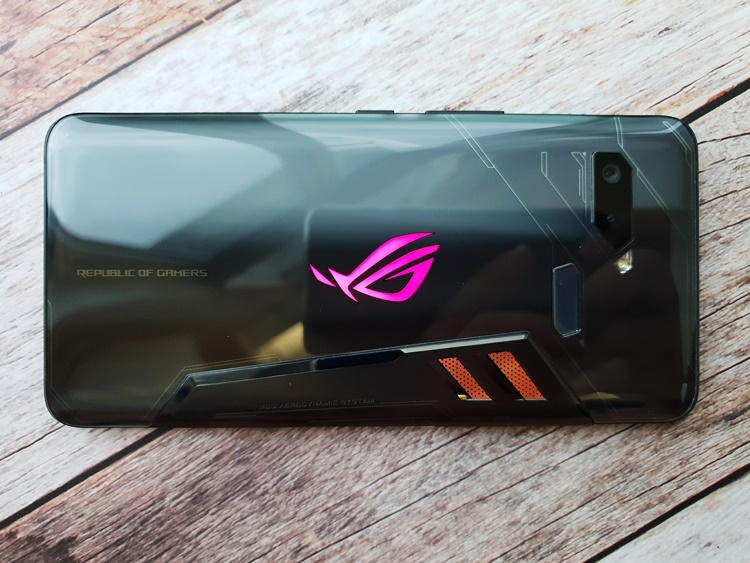 RGB? MORE LIKE RG-"BAE"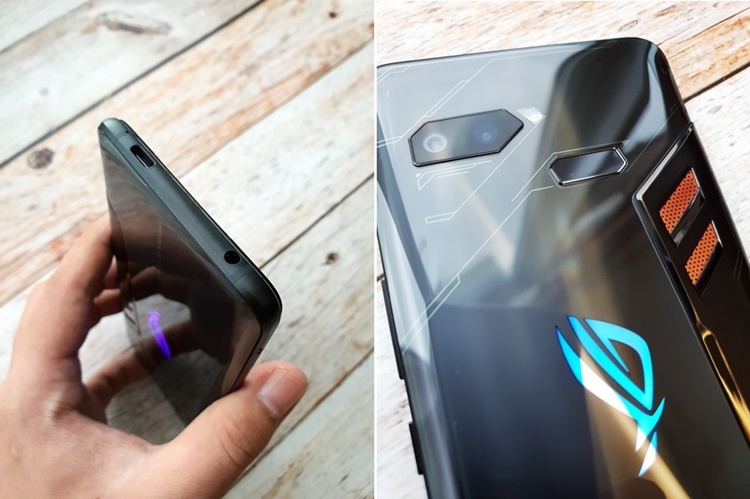 On the left, it's the USB Type-C and 3.5mm headphone jack at the bottom while there's nothing on top. Then on the right, it's a closer look at the dual rear camera setup, fingerprint sensor and the vent for the cooling system. If you're the type with sweaty fingers, the fingerprint doesn't sense it all the time but luckily the Face Unlock works well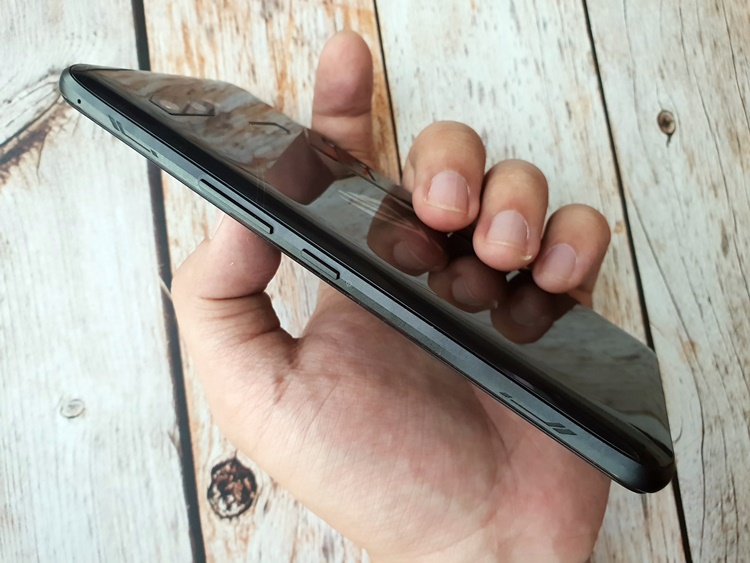 Along with the power and volume buttons, the AirTrigger sensors (you can see the markings) are near the corners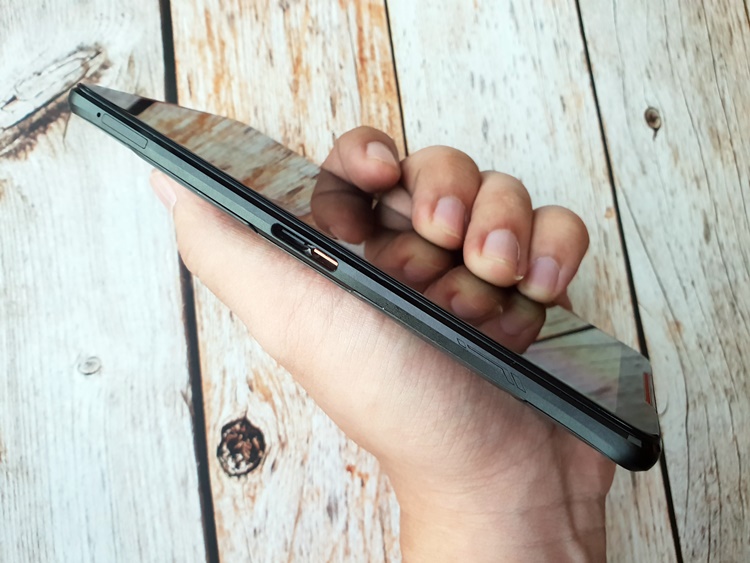 48 Pin Customized connector in the middle, it's combined with another USB 3.0 Type-C on the left side inside. The SIM card tray (left) only allows dual SIMs and there's no space for a microSD card. Lastly, the right side is the third AirTrigger sensor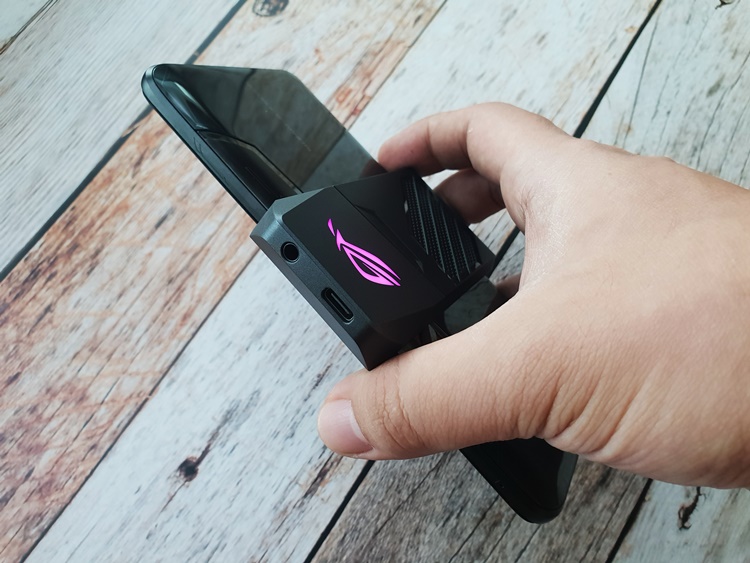 Equipping the Aeroactive Cooler, which has ports for the USB Type-C and 3.5mm headphone jack for convenience
This begs the question, though - was it really necessary for ASUS to install an additional USB Type-C port? Because there's already one at the bottom. From a practical gaming perspective, I would argue that it is necessary because it's designed to give you comfortability when you're gaming and charging the phone at the same time. Moreover, if you want to listen to some songs, you can just plug in the 3.5mm headphone jack on the Aeroactive cooler instead of having your fingers making way for it. Now that's what I call convenience.
Tech-specs and features - AirTrigger is just what mobile gamers needed
Here are the specifications for the ROG Phone: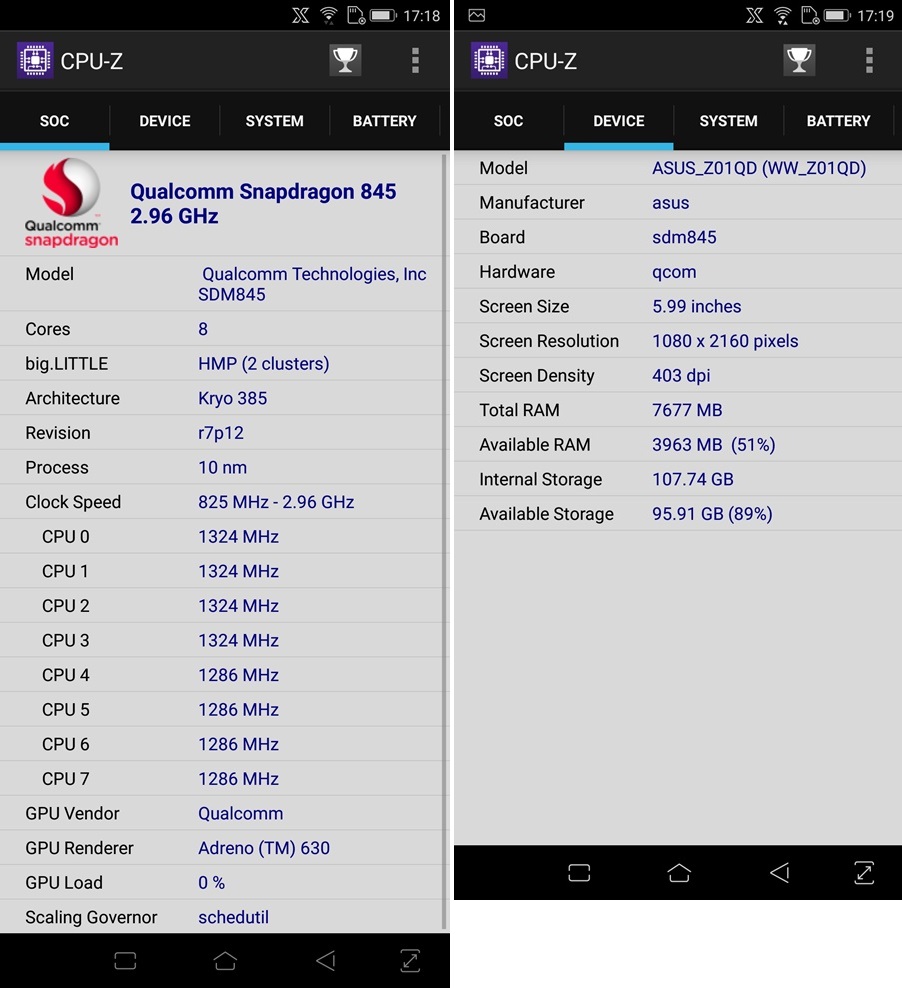 Qualcomm Snapdragon 845, clocking at 2.96GHz, Adreno 630
8GB of LPDDR4 RAM
128GB and 512GB internal storage (UFS 2.1)
Measures 158.8 x 76.2 x 8.6mm, weighs 200g
6-inch AMOLED display (2160 x 1080 resolution, 18:9 aspect ratio)
12MP + 8MP (120° wide-angle) dual rear camera, 8MP front camera
Features Fingerprint Scanner, Face Unlock, USB 3.1 Type-C (custom, HyperCharge), USB 2.0 Type-C, Dual front-facing stereo speakers with smart amplifier, AirTriggers
Supports WiFi 802.11a/b/g/n/ac/ad, 4G LTE, 2x2 MIMO, Bluetooth 5.0, NFC, DTS Headphone:X 7.1 surround sound, aptX connectivity
ROG Gaming UI based on Android Oreo
4000mAh battery
While it was expected that the Qualcomm Snapdragon 845 chipset is on board, ASUS pushed the boundaries further by allowing us to overclock to 2.96GHz from the Game Center app. Combining that with 8GB of RAM, an Adreno 630 GPU unit, HDR visuals (optional) and up to 90Hz refresh rate, playing games on the ROG Phone is just another higher level and it really puts the rest of the flagships to shame. But first, there are some features to talk about so we will come back to that later on.
Heat has always been an issue when it comes to long period gaming, sometimes even forcing the game app to close. So to solve this problem, ASUS made a 3D vapour-chamber cooling system, a carbon cooling pad and a copper heat spreader inside the phone for the best cooling performance. Even though that's the case, the phone still gets really hot due to the ultra performance settings especially if you max the settings. It's very much recommended that you slap on the Aeroactive Cooler at all times when gaming so it can assist the cooling boost but I feel like it's meant to keep your fingers cool instead (lol). Nonetheless, I can still play my games in its full glory.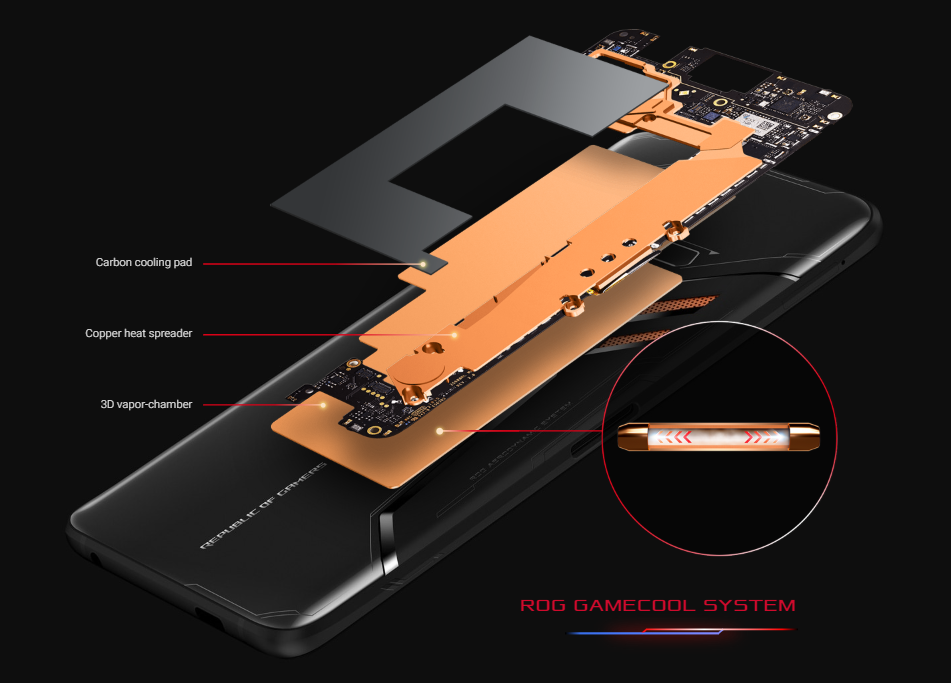 Here is the schematic of the 3D vapour-chamber cooling system from ASUS Malaysia's website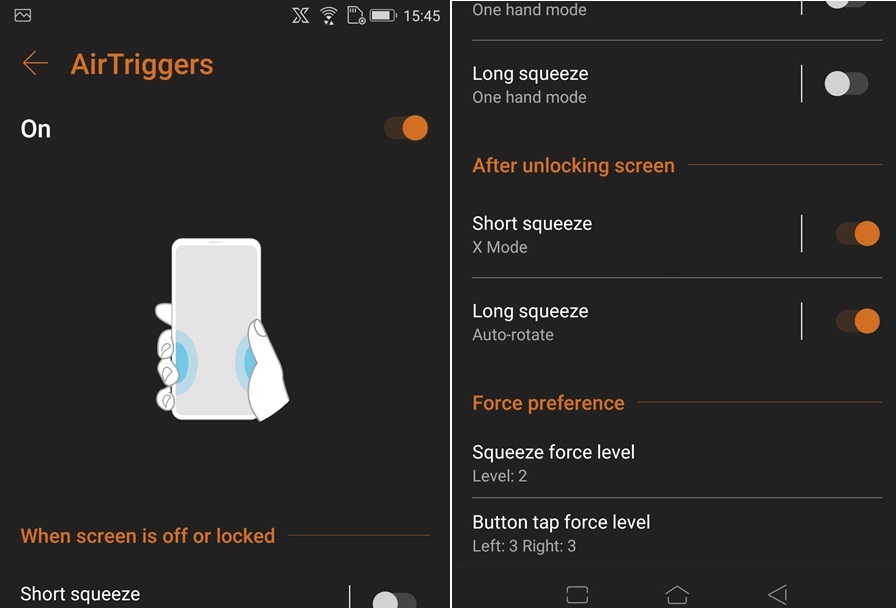 You can customize the AirTrigger in the settings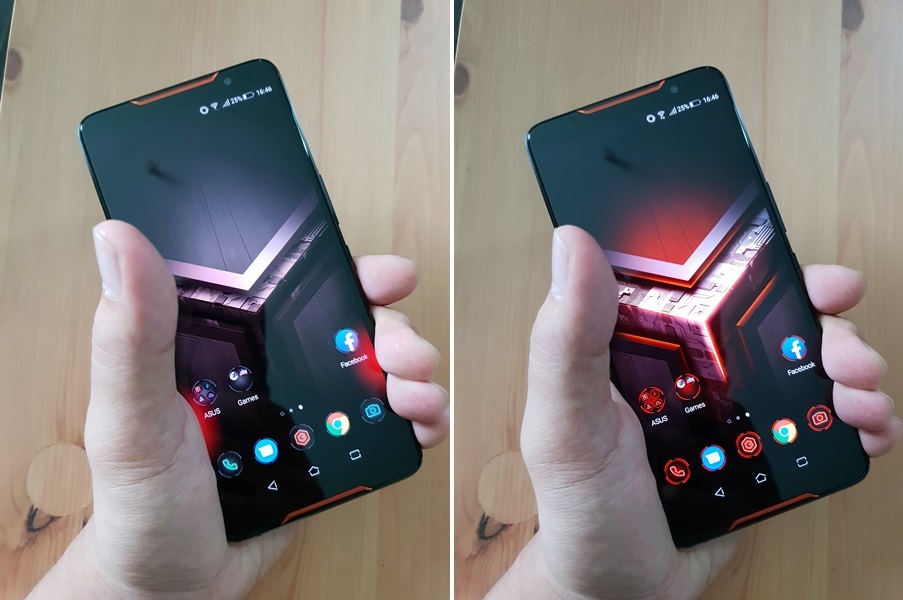 YEAHHH BOIIII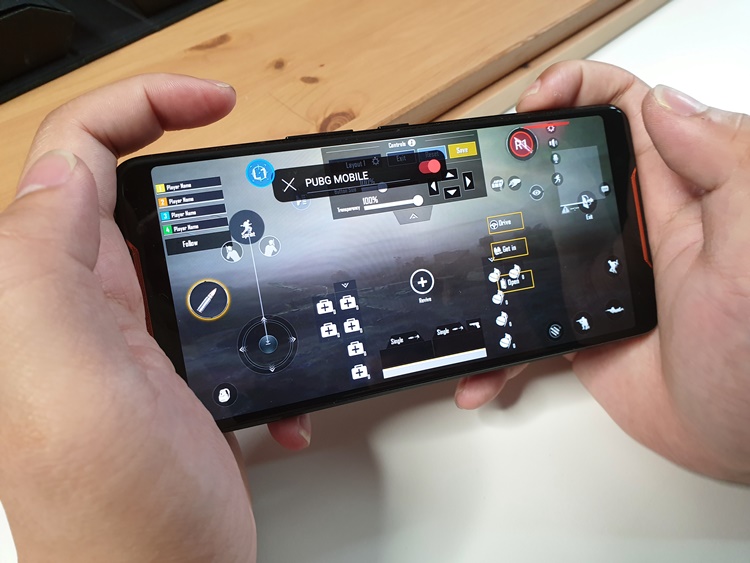 See the red line on the top right? That's how you know the AirTrigger is working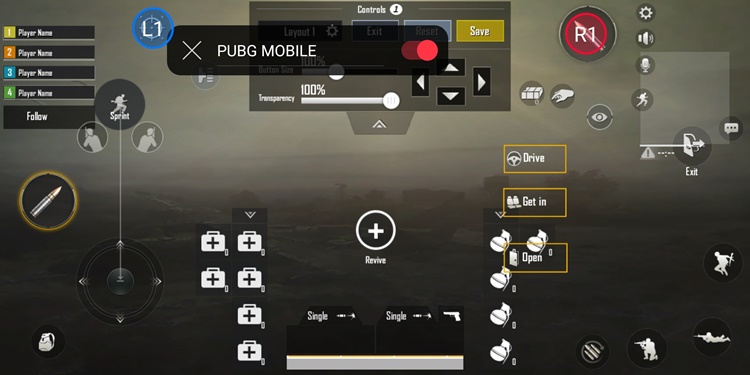 Here's a screenshot of the customized AirTrigger of L1 and R1
Another issue faced by mobile gamers is the limited controls on the phone. For games like PUBG Mobile, the buttons already take up maybe 50% of the screen. And if you have fat thumbs, it will block your view which would result in having a premature death. But with the ROG Phone, you don't need to spend some extra Ringgit for a gamepad because of the ultrasonic AirTrigger feature which is a lifesaver. While there are three AirTrigger touch sensors, only two are used for a console-like experience. From there, you can customize what kind of control you want - aiming, to fire, driving and others. It's also good to know that you don't need to tap on it that hard to execute it, as a light touch will do and you can adjust this in the settings. Kudos to ASUS!
Wait, but what about the third AirTrigger? Well, it's located at the bottom left if held vertically. The vertical AirTrigger allows you to turn on the X Mode which overclocks up to 2.96GHz as well as turning on the RGB on the ROG logo behind (or the Aeroactive Cooler). You can also manually turn it on in the Game Center, where you can also do your own Game Profile settings, Fan Speed, and even Aura synchronization with a group of friends. If you ask me whether there's any practical use for the RGB lighting, I'd say not at all... BUT IT'S LEGITLY COOL YO.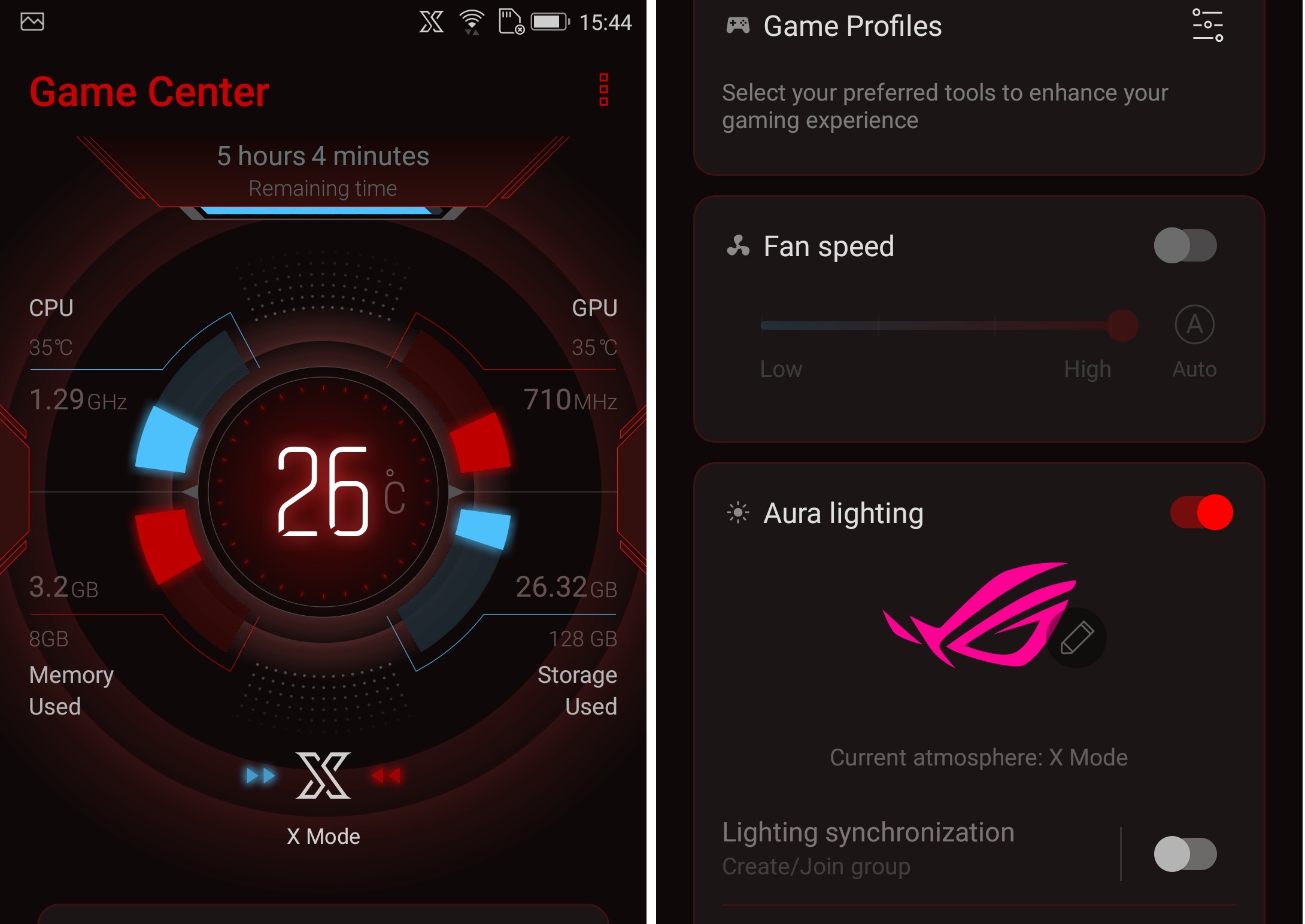 The Game Center app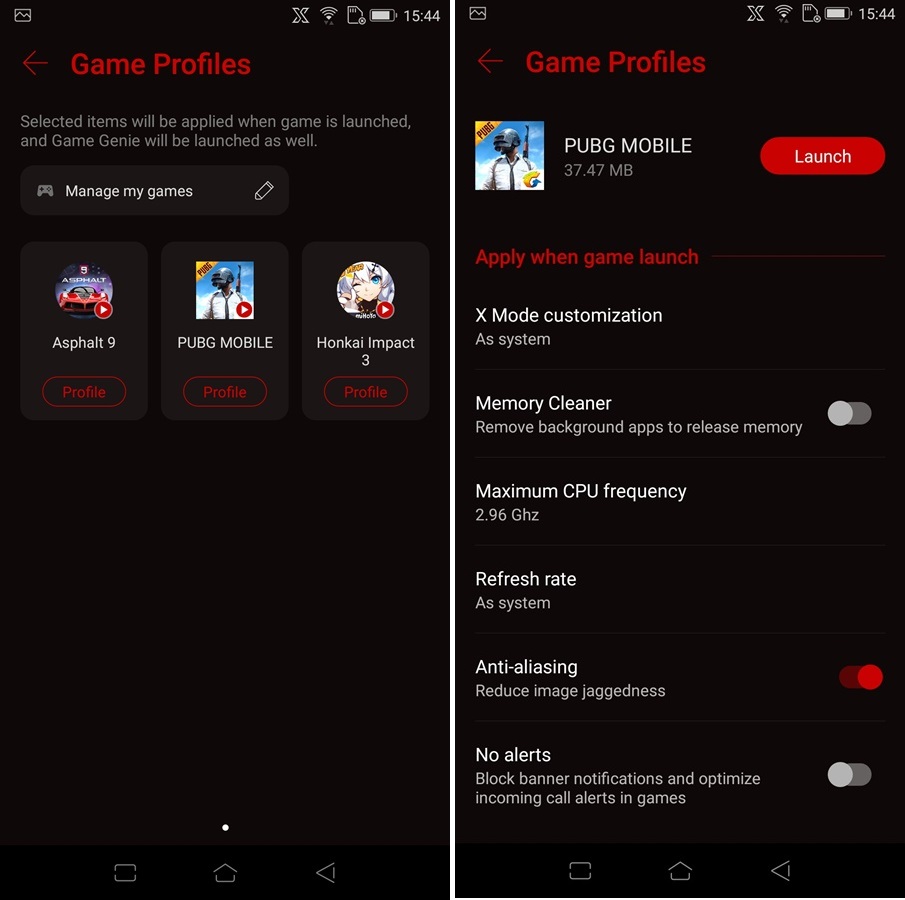 Game Profiles for you to set different settings for each game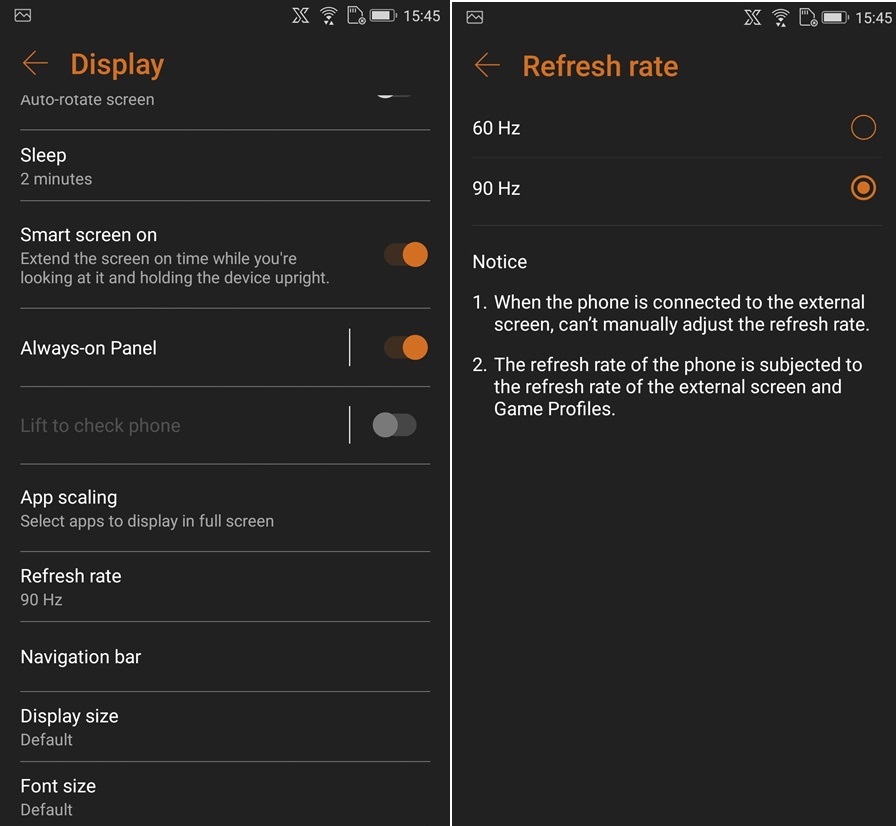 You can also adjust the refresh rate in the display settings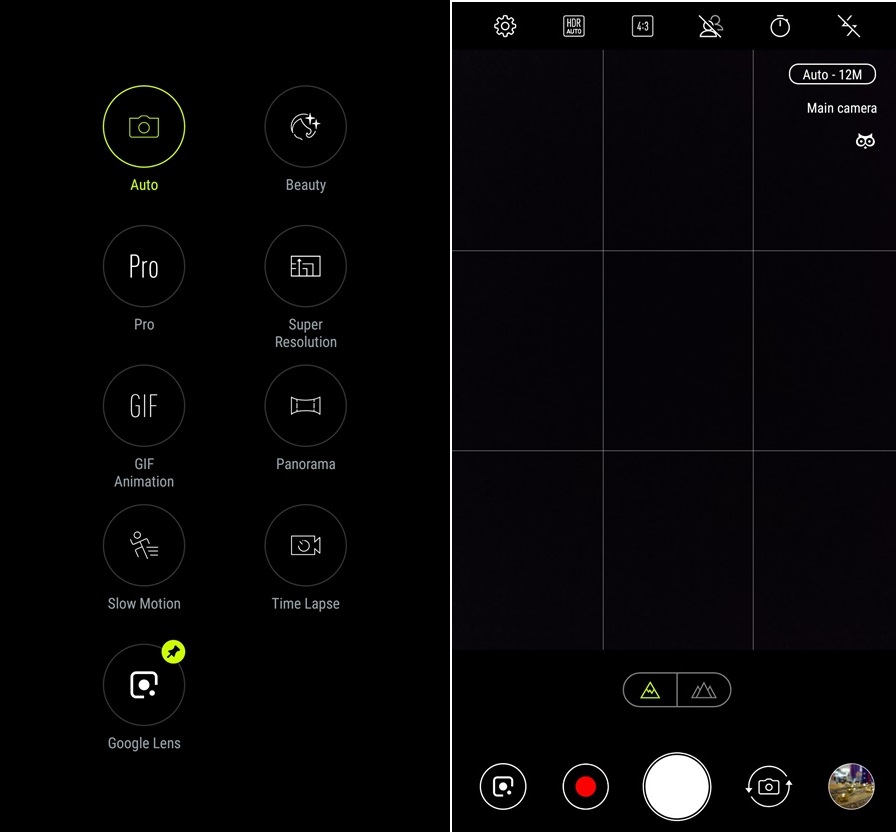 Camera UI, nothing different except that it has Google Lens now
If you want a complete gaming setup, the ROG Phone can be paired with other gaming accessories such as the Twinview Dock, Mobile Desktop Dock and the WiGig Display Dock. Unfortunately, we don't have any of these stuff during the review so we can't say much. Perhaps one day.
Performance - DO YOU EVEN LIFT, BRO?
At this point, it's quite obvious that the ROG Phone performs superbly but that would be an understatement. To best describe my gaming experience, after I went back playing Asphalt 9 and PUBG Mobile on another flagship, the gaming experience isn't the same anymore. I can see the pixels and framerates moving as if I was in the Matrix, it feels slow but not in terms of the lagging but rather, the user interface movement on the ROG Phone is super smooth. Heck, even the game menu animation is nice to look at, the dual front stereo speakers really add up the points and together with the Cat18 and 802.11ad connectivity, the ROG Phone is basically a phone on steroids.
Game Genie record of Asphalt 9 gameplay on ROG Phone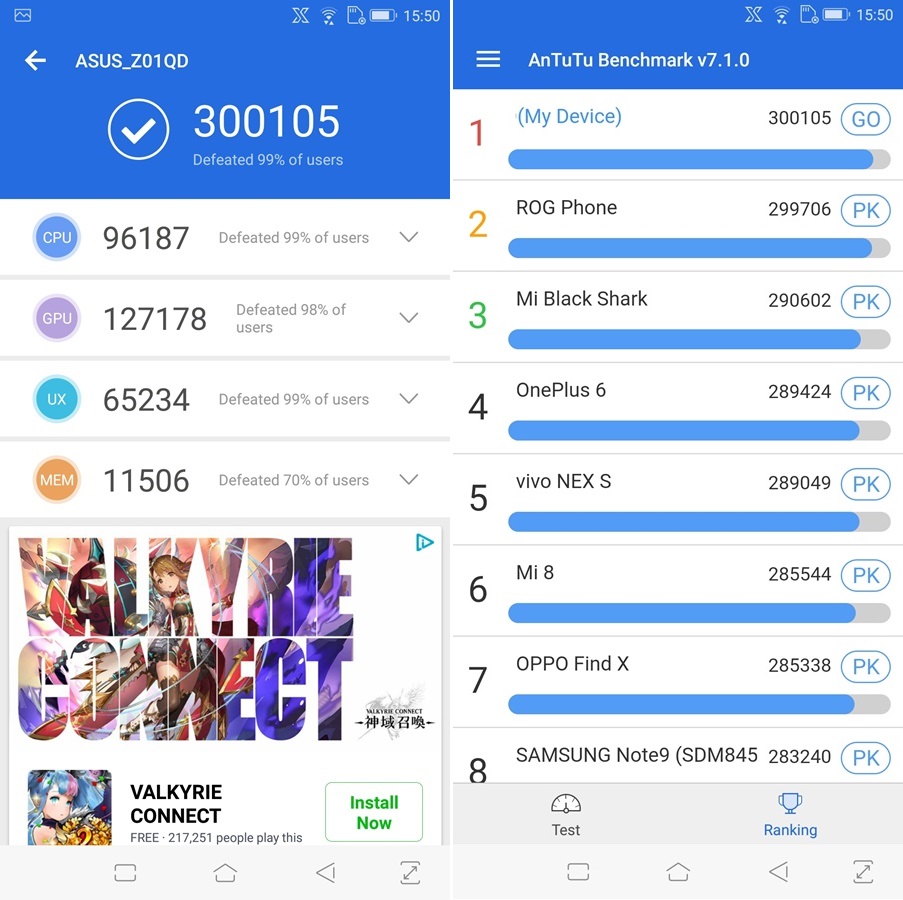 Guess who's number 1? ROG Phone is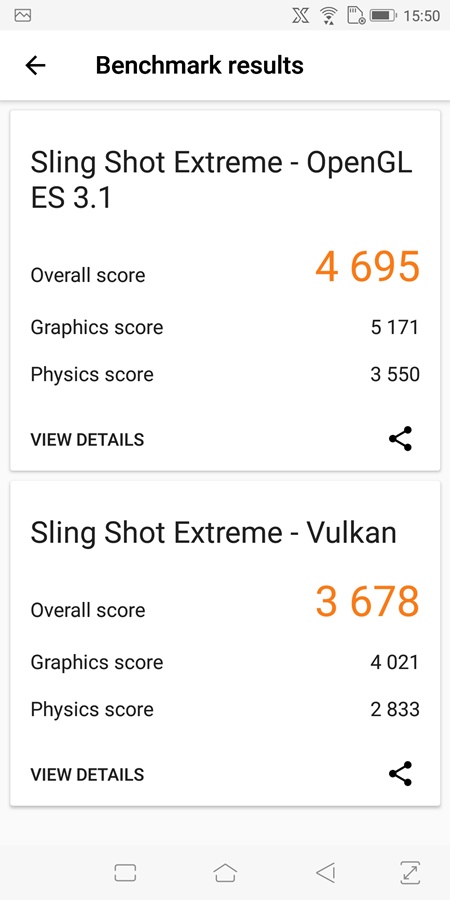 3DMark score, easy peasy for the phone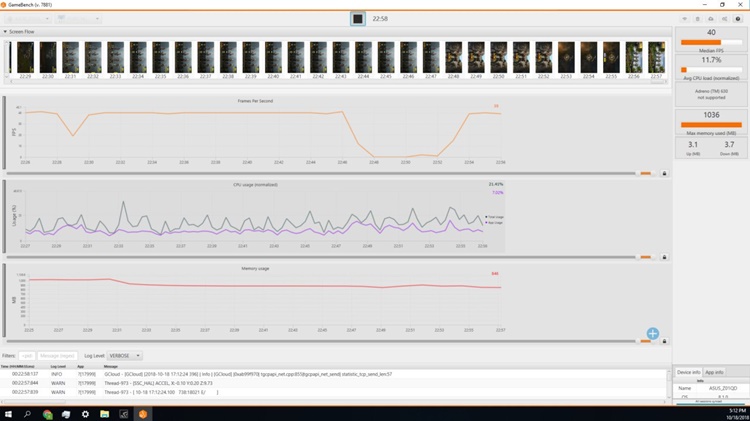 Gamebench score on PUBG Mobile, the average FPS is around 40, CPU usage is 21.41% and memory usage 846 on average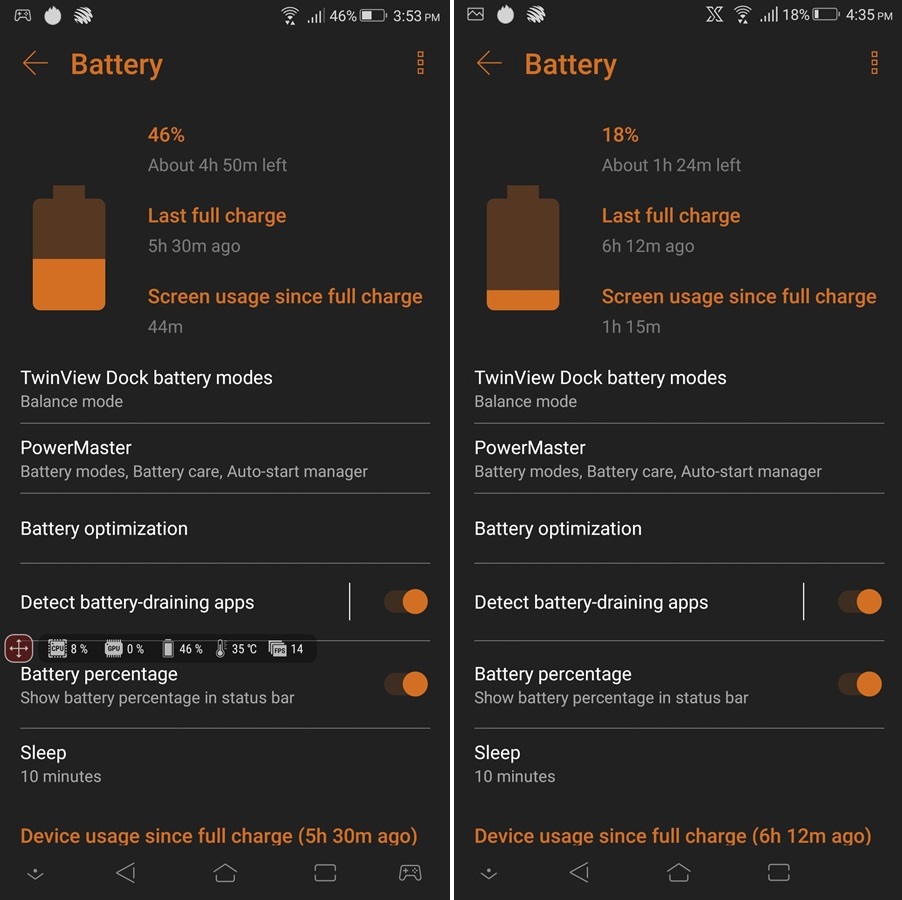 The battery performance chart
However, there is one problem with this, though. Despite having a 4000mAh battery inside, it drains rather fast with all the processing power (even if I don't overclock it). If I set the settings to the max, the battery can easily go down to around 7% in just 10 minutes. Normally, it takes 30 minutes for the battery to drop 10% so I guess you can roughly figure it out. On the other hand, its charging technology is the total opposite as it can easily charge fully in less than one and a half hours (from around 10%).
Moving on to the camera corner, the dual camera setup performance is quite decent. It comes with a 12MP + 8MP playing as the primary and ultra wide-angle role respectively. Personally, I don't really see the reason why ASUS need to install a dual rear camera setup on it. After all, customers who are getting this phone will get it mainly for gaming and less about taking photos but I suppose having an ultra wide-angle function is still useful. You can also save your pictures in RAW format with Pro mode on too. Here are some picture samples I took.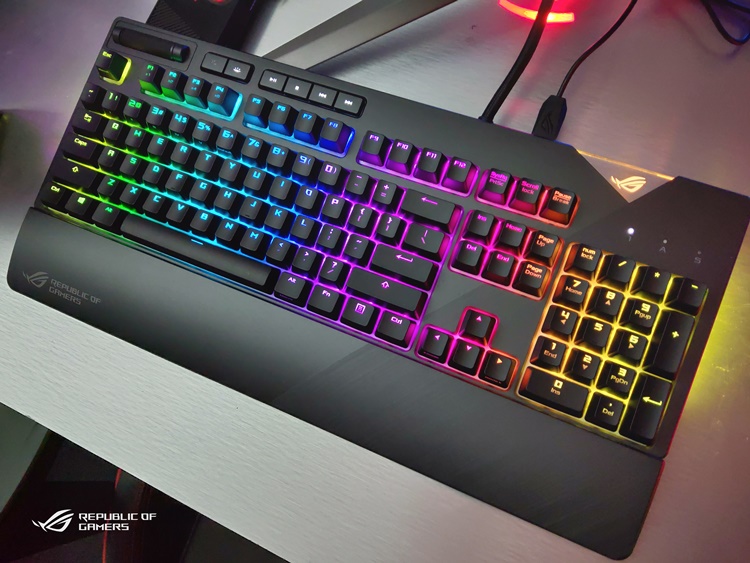 ROG Phone's camera does a fairly good job in low light environments, like in this pic, it's supposed to be darker than it looks
Selfie is not bad too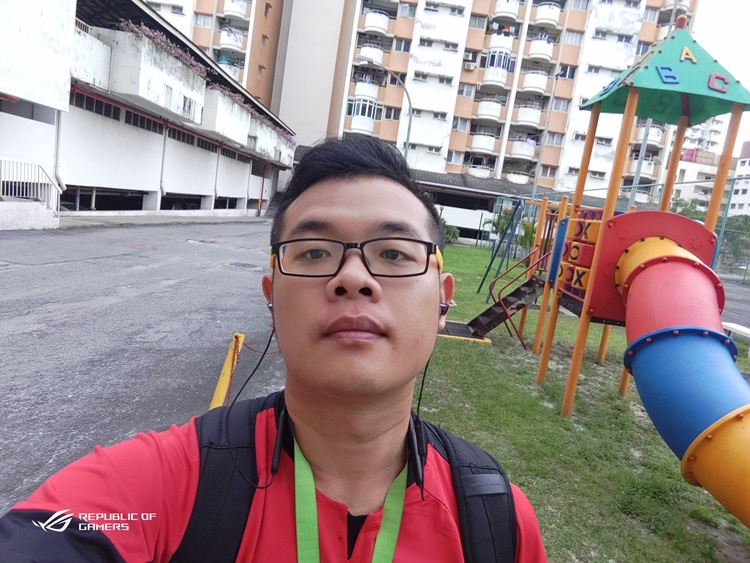 This was taken while walking

Panorama mode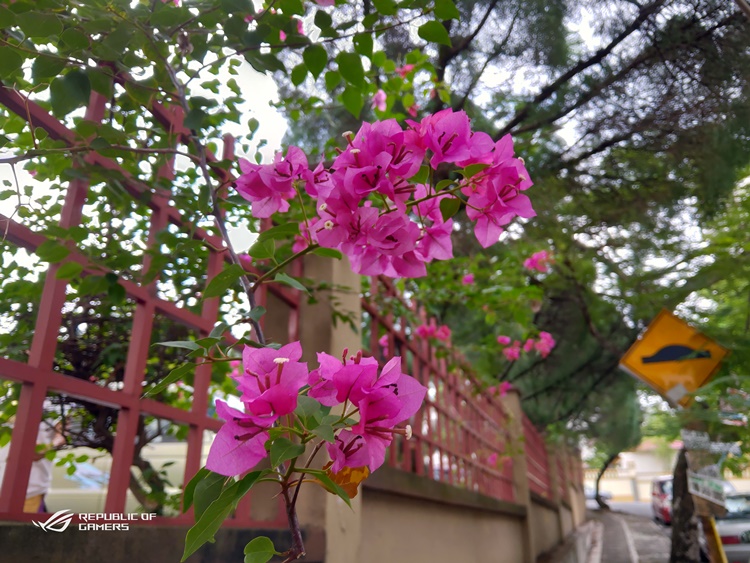 Close up shot without portrait mode, auto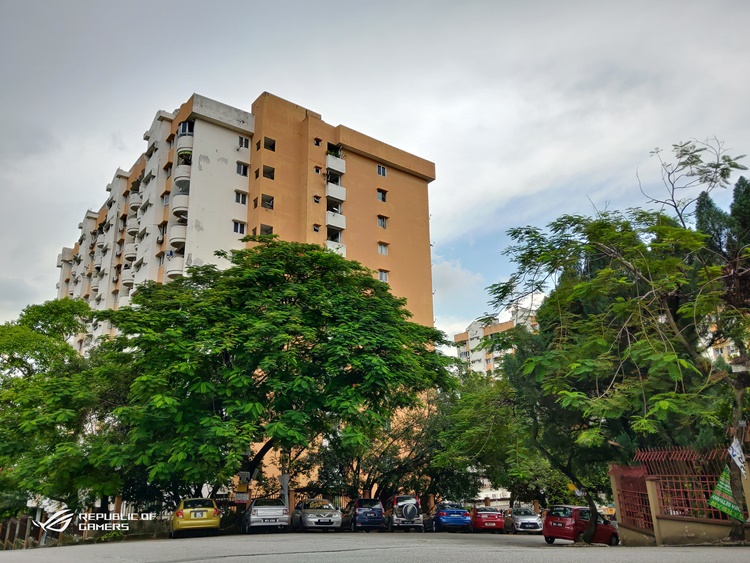 Colour contrast is generally well displayed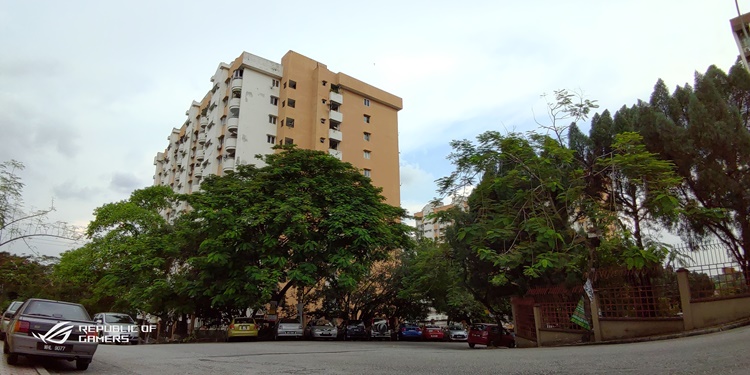 However, it tends to lose its colour a bit when switching to ultra wide-angle mode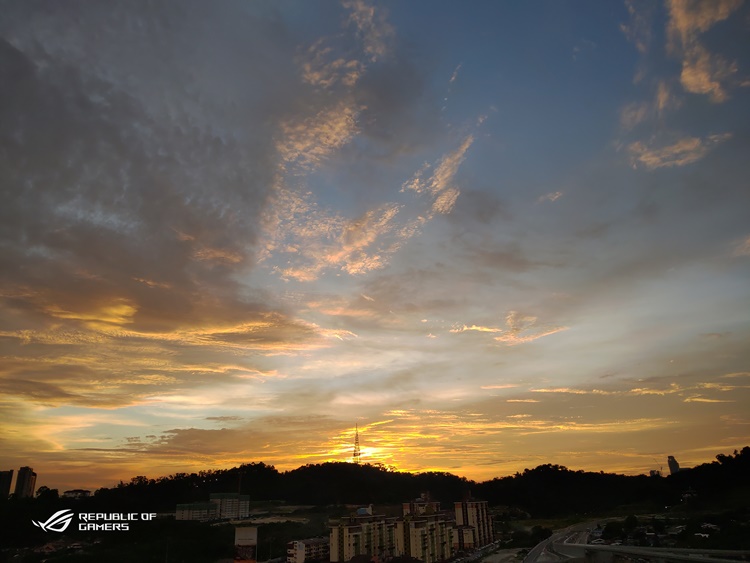 Beautiful sunset shot!
Here's another one with ultra wide-angle, like I said, the colour contrast fades away a bit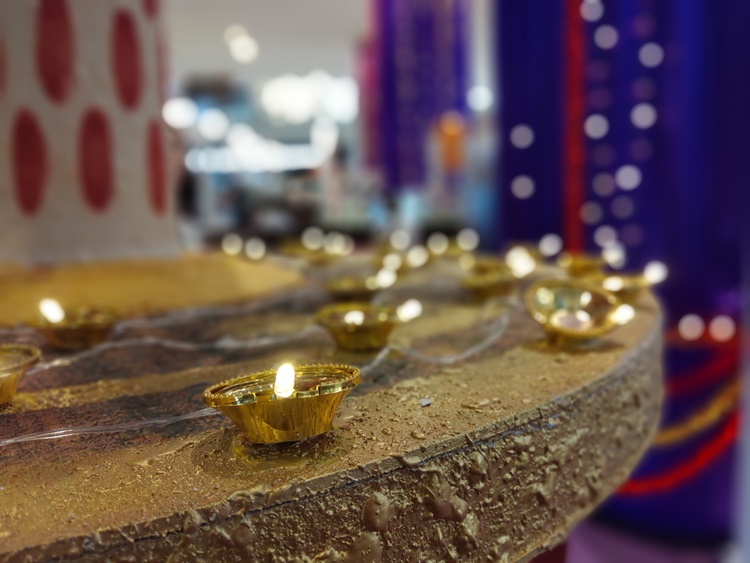 Close up shot with portrait mode, auto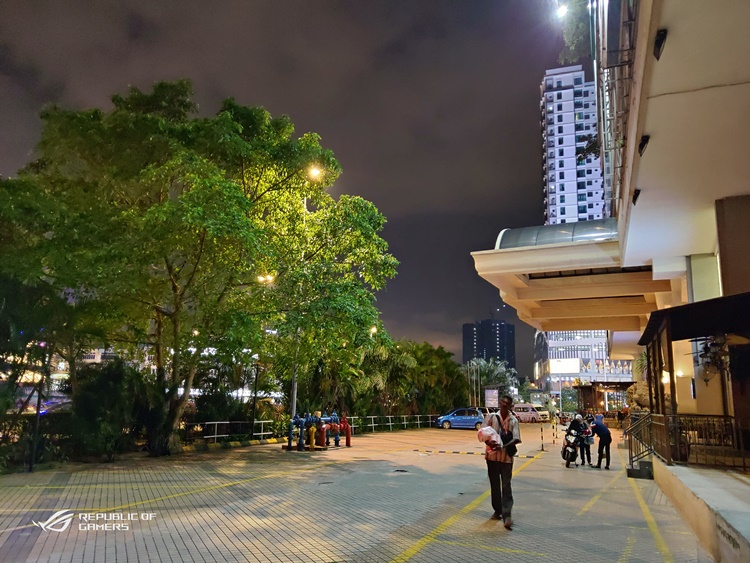 Night shots aren't bad at all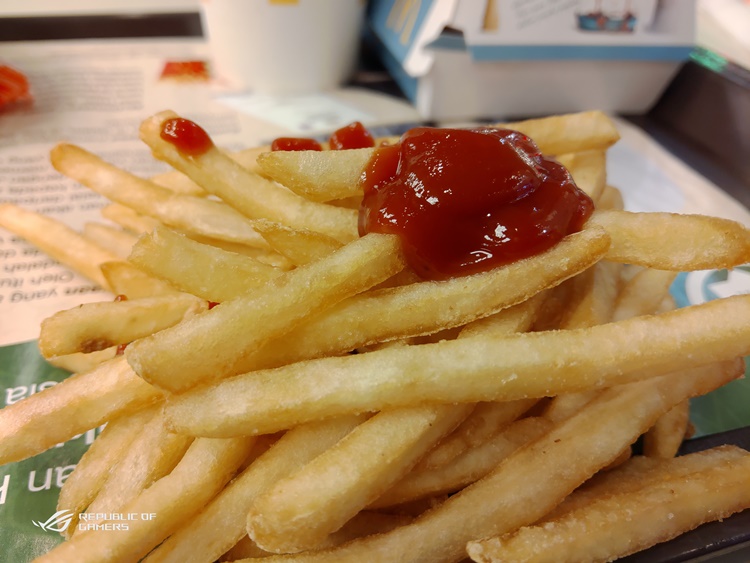 Tried to get a macro shot, this is the best I can do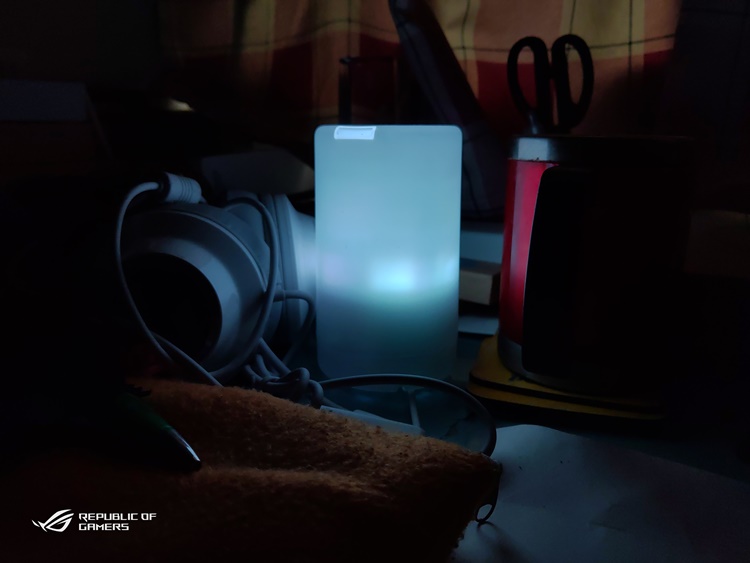 Low light shot
Conclusion - This phone is just ridiculously strong
Even without turning on its Super Saiyan mode, it's already capable of beating out most other flagships. Combine that with a thoughtful ergonomic design, innovative AirTrigger function, decent camera performance and compatible with various innovative gaming accessories, I think RM3499 is worth it for serious mobile gamers. The only thing that I dislike is the heat and fast battery drainage issue but I guess it can't be helped much. If the ROG Phone was a Pokemon, it would be a Heatran because it's a legendary fire and steel type Pokemon. This should give you an idea of how powerful the ROG Phone is.
In comparison, we would love to compare it to the Razer Phone and Xiaomi BlackShark but they aren't exactly official in Malaysia. However, some of my media associates do think the ROG Phone is way better (you have to take their word for it). If you're a mobile gamer on a tight budget, there are two alternatives that do a good gaming job which are the Pocophone F1 by Xiaomi and the honor Play for RM1299 (each). Or if you prefer having an all-rounder device, you can also consider the Samsung Galaxy Note 9 starting from RM3699 since it's capable to go on a gaming marathon. Then there's also the upcoming Huawei Mate 20X (RM3199) catered to gamers (hope to review it in the future), the choice is up to you.
So what do you think of the ROG Phone? Too much of a gaming phone? Do let us know in the comments below and stay tuned for more tech reviews at TechNave.com.