Ready, Set, Turbo with the All-new Xpax Turbo prepaid plans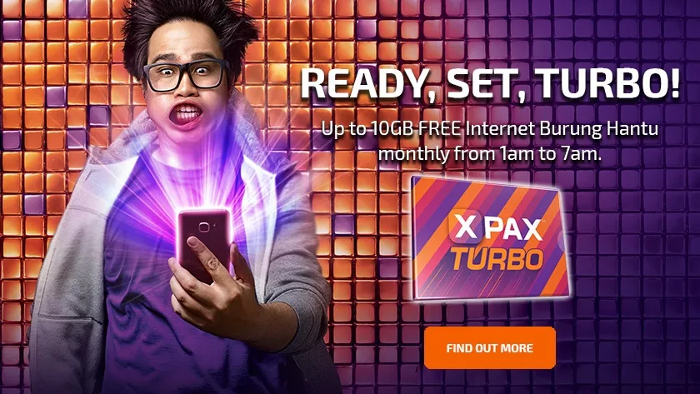 Hey Xpax users! By now you all have heard about the all-new affordable Xpax Turbo Prepaid Pack, but what are the benefits? Well, check out below to see what they have to offer!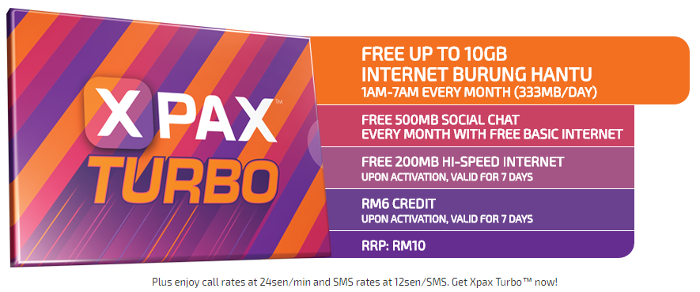 Get 10GB of Internet Burung Hantu + 500MB Social Chat + 200MB Hi-speed Internet for just RM10 with an Xpax Turbo Prepaid Internet Data plan
Offering up to 10GB monthly FREE Internet Burung Hantu to surf the Internet, this happens instantly when you sign up. Powered by Celcom's widespread and super-fast 4G LTE network you're guaranteed high-speed Internet with blazing 4G speed from 1AM to 7AM. So now you can watch all your dramas and movies all night long!
Even with just the basic 333MB Internet Burung Hantu a day on Xpax Turbo, you can:
Send over 30,000 number of Whatsapp messages
Surf over 1,600 Facebook pages
View over 1,800 Instagram pages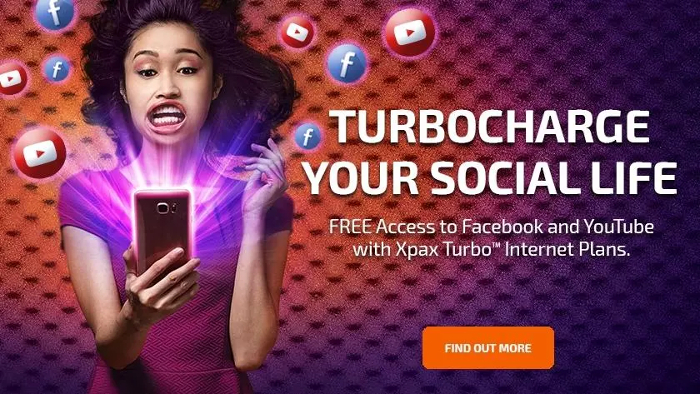 Besides, XPAX also wants to Turbocharge your social life! Aside from monthly Internet Burung Hantu, featuring 5 awesome plans, Xpax Turbo™ Internet Plans gives you FREE access to Facebook and YouTube for even more Internet! This is the plan that gives you more! There are plenty of value-added options especially the RM10 reload which gives you 600MB of Internet, 600MB of Facebook and 300MB of YouTube for a total of 1.5GB of Internet.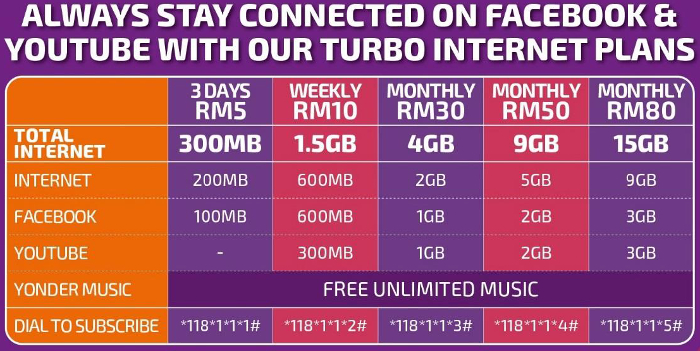 The 5 Xpax Turbo plans all in one table
Starting up is easy as well after you've bought the new Xpax Turbo; just reload it, dial *118# and it's yours! If you want more details about this great deal, visit www.xpax.com.my for more info on Xpax Turbo and Xpax Turbo Internet Plans.
Don't believe us? Here's what actress Ayda Jebat had to say about Xpax Turbo: