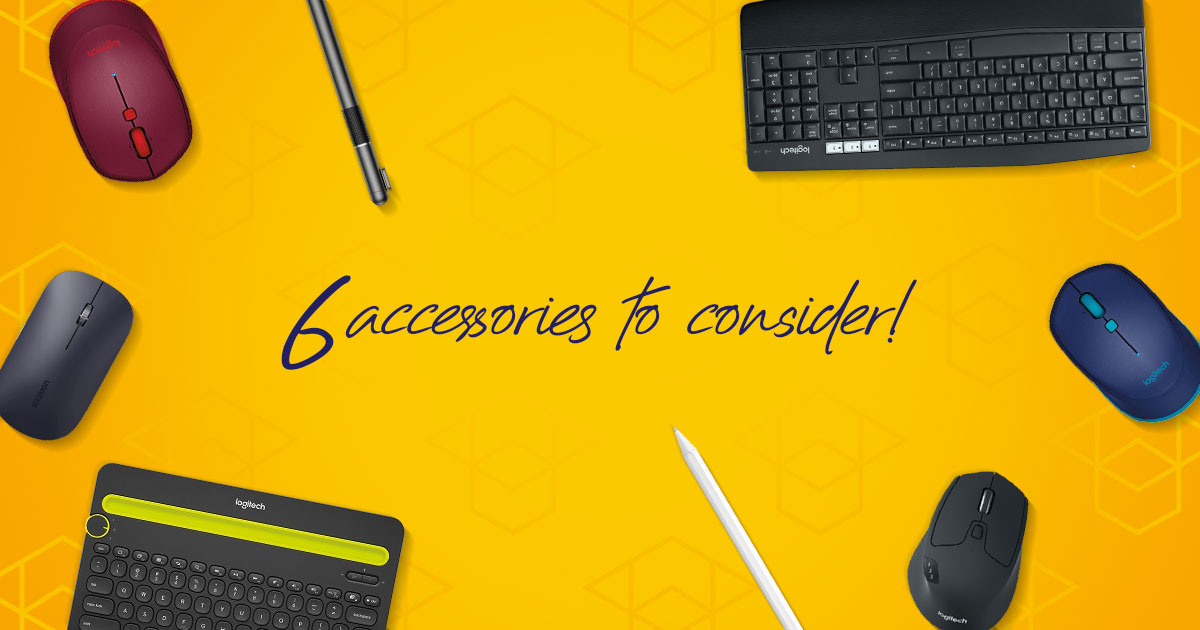 Have you heard of the PerantiSiswa programme by the Ministry of Communications and Multimedia (K-KOMM)? It aims to provide B40 students in higher-learning institutions with a tablet. Recently, it was confirmed that the Samsung Galaxy Tab A8 was the chosen device.
Previously, K-KOMM announced that successful applicants will also receive a keyboard and stylus. But in some cases, a mouse is probably more useful than a stylus. You might also prefer using a different keyboard or stylus with more features. With that in mind, we decided to provide you with a few other options you could consider. So, here are some more recommended accessories for your PerantiSiswa tablet.
Logitech MK850 Wireless Combo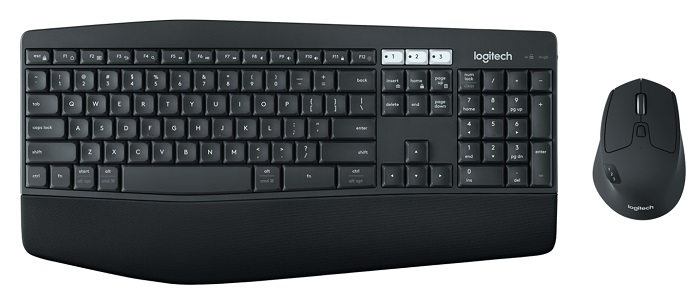 The PerantiSiswa tablet and accessories would have to be returned eventually. In that case, getting your own set of accessories that you can use for other devices makes sense, right? One option is the Logitech MK850 Wireless Combo, which consists of a full-sized keyboard and mouse.
The keyboard has a numeric keypad, three white buttons for profile switching, and a comfortable wristrest. As for the mouse, it also has three profile buttons, a hyper scroll wheel, and an ergonomic design. You can use this setup with the tablet as it also supports Bluetooth.
However, there are a few things to note. First, it's not the most compact option available, so it's mainly useful for alternative desktop situations. Two, it runs on traditional AAA and AA batteries, so you'll have to swap them out eventually. You can get this combo on Lazada and Shopee for around RM220, which is not bad since you can also use it with your phone and laptop.
Logitech K480 / K380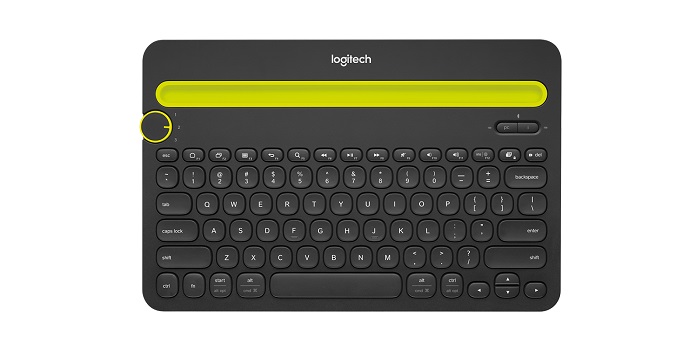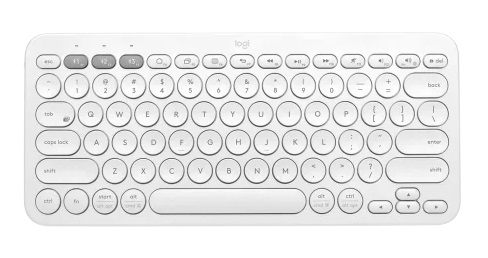 What, you just want a better keyboard? No problem! If you want a good multi-device keyboard, we suggest going for the Logitech K480. It's also got a nifty cradle to hold your PerantiSiswa tablet or your phone.
As you can see from the image, the Logitech K480 also comes with a quick switch dial. This dial allows you to quickly swap between 3 connected Bluetooth devices, such as your tablet, smartphone, and laptop. You'll even get two AAA batteries included in the box, nice!
Unfortunately, it is also a bit big and heavy, making it more suitable for desktop situations. If you're looking for a more portable version, we'd recommend the Logitech K380, which has all the features of the K480 but doesn't have a cradle. This model is ideal for those who want a more compact model, which can even fit into your handbag.
Logitech K480 links: Lazada | Shopee
Logitech K380 links: Lazada | Shopee
Logitech M337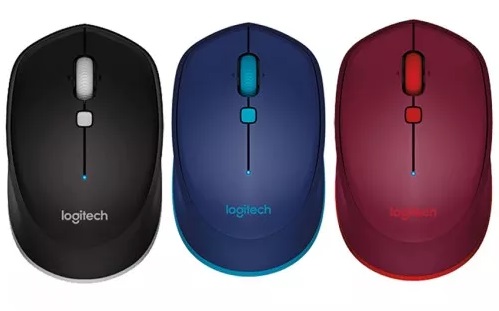 Even if you plan to stick to the keyboard included in the PerantiSiswa programme, you could still benefit from having a wireless mouse since it makes certain tasks easier. In that case, you could consider an option like the Logitech M337.
This is a relatively compact Bluetooth mouse, with a size and shape that should be comfortable for smaller hands. However, you have to power it with an AA battery. On the bright side, it'll last quite a long time (estimated 10 months) before you need to change the battery.
UGREEN Wireless Silent Mouse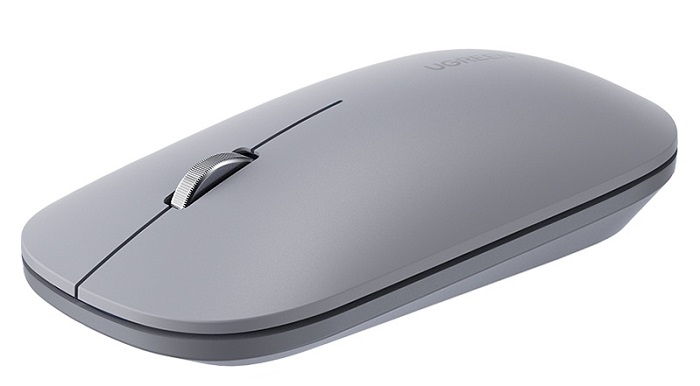 Another wireless mouse you can consider is the UGREEN Wireless Silent Mouse. Unlike the Logitech M337, it has a rather flat body that's not as comfortable. But it's smaller and lighter, so that's good if you prefer carrying a small bag.
In terms of specs, it's better than the Logitech mouse with a DPI of up to 4000 (4 levels of DPI setting). Moreover, it can simultaneously connect to two devices (e.g PC + tablet/smartphone) and be used on any surface comfortably, including glass. You can grab one for about RM40, so it's quite a bargain.
Goojodoq Universal Stylus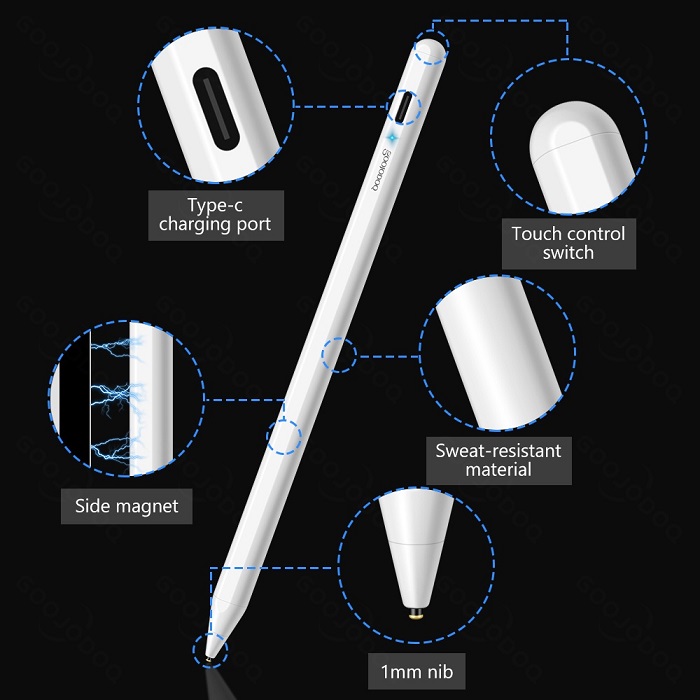 What if you don't need a keyboard or a mouse? What if you need a better stylus or want a spare? In that case, you can check out something like the Goojodoq Universal Stylus. This model has a nice white colour that the ladies would appreciate.
In terms of features, the stylus comes with magnets on the side for you to attach to the frame of your tablet. It also charges via a USB Type-C and can give you up to 35 hours of use on a 1-hour charge. Moreover, the thin 1mm nib makes it ideal for drawing and writing.
Links: Shopee
Baseus 2-in-1 Stylus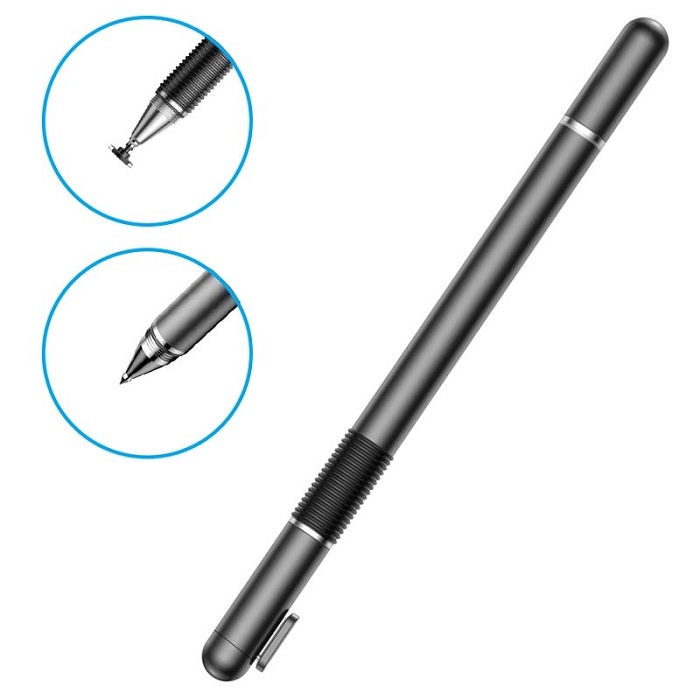 As an alternative, you can consider the Baseus 2-in-1 Smart Stylus. Interestingly, this model comes with two sides. One features a flat silicone part for touchscreen laptops, while the other has the standard thin nib for writing and drawing on mobile devices.
Mind you, it's not as responsive as the Goojodoq since it's more or less a normal capacitive stylus. But it's more affordable and has more colour options. The Baseus could be a good choice if you prefer black or silver.
So there you go, some recommended accessories to go with your PerantiSiswa tablet. Of course, there are plenty of other options available. You'll quickly find some super affordable ones by browsing Lazada or Shopee.
Are there other options you'd like to suggest? Let us know in the comments below, and stay tuned to TechNave for more articles like this.