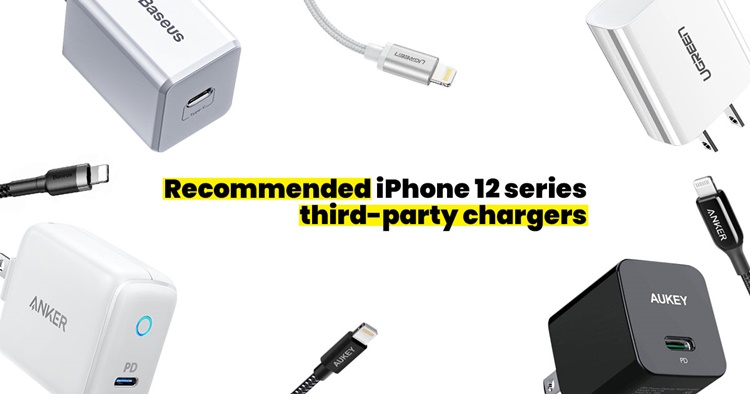 With the official announcement of the iPhone 12 series pre-order and availability for Malaysia, many of you might be preparing to get an extra 20W USB-C Power Adapter from Apple since the box only includes a Lightning to USB C cable. While most Apple users already have one at home, it's still inconvenient for first-time Apple users or consumers who only has a USB-A power adapter (though still usable if you have a Lighting cable for that). But you know what? You can actually get cheaper USB-C Power Adapters from third-party manufacturers.
For reference, the Apple 20W USB-C Power Adapter is RM99. So, we compiled a list of trusted third-party manufacturers of power adapters that we have used throughout the years, with official online store links included. Without further ado, these are the recommended third-party chargers (on a discount) for new iPhone 12 series buyers.
Ugreen - Their USB C chargers are now on a massive discount
Starting with Ugreen, they have plenty of USB C chargers around that are a lot more affordable than Apple's. Their online stores on both Lazada and Shopee are now running a massive discount sales with prices as low as RM24 (discount), which is fantastic if you all you want is a simple 18W charger. A 30W type is just RM57 and if you think you need MORE POWER, then there's the 65W for RM90.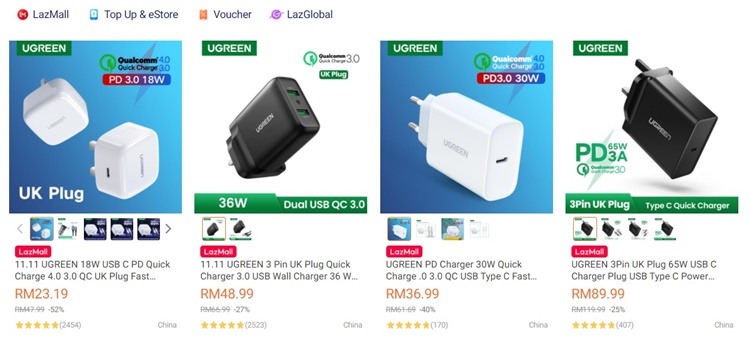 Ugreen's page on Lazada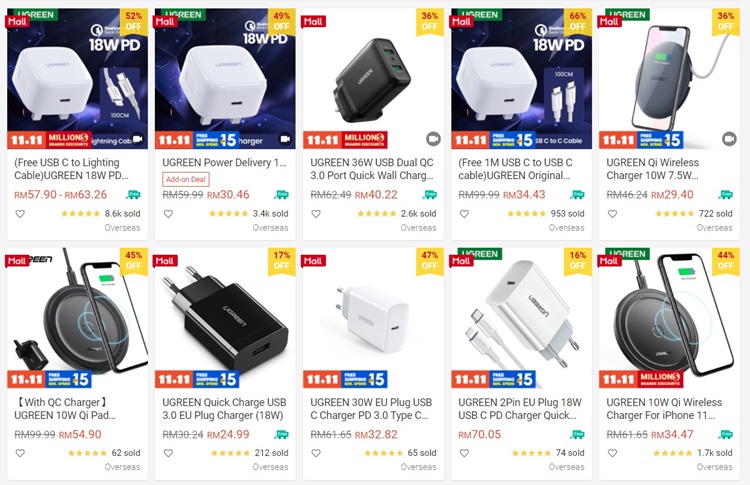 Ugreen's page on Shopee, look at these discounts!
Do note that prices may vary between the two official online stores. It should also be noted that these products are shipped from China, so it will take some time for your order to reach your doorstep. By the way, they are also offering other multi-port adapters on discount.
Baseus - High-powered multi-port adapters
Speaking of multi-port types, Baseus specialises more in this area. This is particularly great for those who need to charge more than one device, many which use USB A port (or a different connector). Prices range from RM30 - RM200 depending on how much watts you want but if you just want a simple USB C charging adapter, there's one with 20W for just RM29.90. Super-cheap.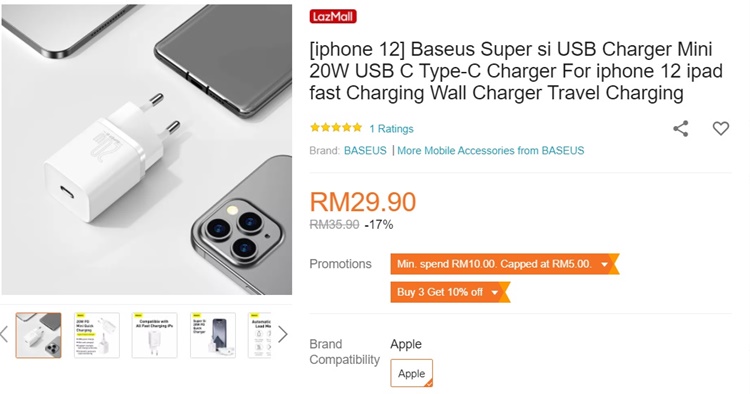 The cheapest USB C charger we can find on Baseus
Like Ugreen, these adapters are shipping from China and you can find the online store over at Lazada. They do have a Shopee platform, but most of the models there are for cars and USB A ports. Also, do note that most of them are 2-pin adapters. They're compatible with local plug points though, so no worries about that.
Aukey - High-quality single and multi-port chargers
If you don't like to wait that long for your delivery, this is where Aukey comes in. Most of their adapters are available within KL and Selangor, including both single and multi-port types. Just a head's up, the price tags are slightly higher than Ugreen and Baseus but the quality is just as good. A single 18W USB C charger adapter is on a discount now for RM79, but if you want a mini version (2-pin China version) with 20W, it's now on a discount at RM59.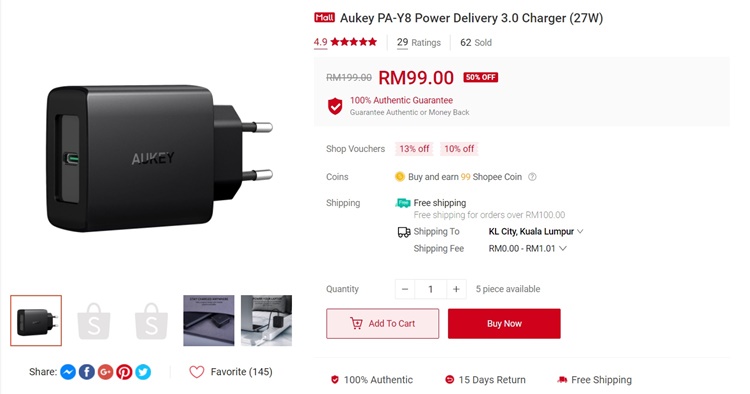 Same price but with much better-charging output
My favourite one is the Aukey PA-Y8 charger adapter. Even though it's the same price as Apple's, it provides 27W for charging. Overall, I think their adapters are best suited for those who want to charge more than one device at a time. You can find their online store over at Lazada and Shopee.
Anker - It has a multi-port charger up to 100W!
Anker is also available within the Klang Valley and most of their adapters are multi-port models. Again, those who have multiple devices are better off getting one of these. The prices are higher for Anker chargers, thanks to high-powered adapters that go up to 100W! Despite the high price tag, we found one 30W USB C charger for RM109, which is still cheaper than Apple's 30W version for RM189.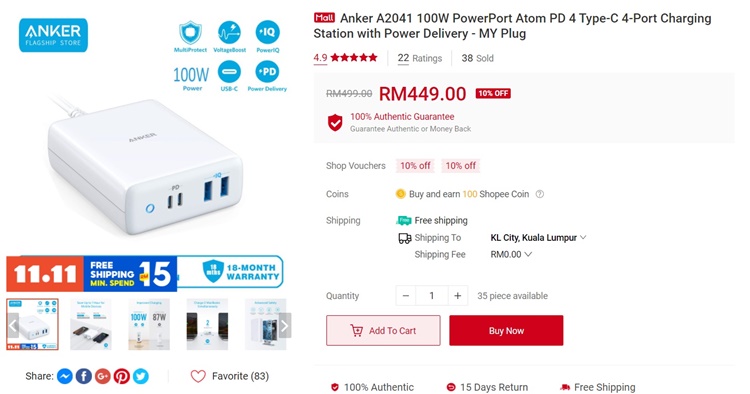 For the multi-port lovers?
There's also a 20W USB C charger we saw that is priced RM99. This is also equivalent to the charger from Apple, but you're better off getting the 30W version since the price difference isn't that much. Their online stores in Lazada and Shopee can be found at the hyperlinks given.
So these are the third-party charger adapters we are recommending. Did we miss out any other brands? Let us know in the comments below and stay tuned for more tech articles like this at TechNave.com.