Rumour: Early renders of the Nexus Sailfish and Marlin smartphones spotted online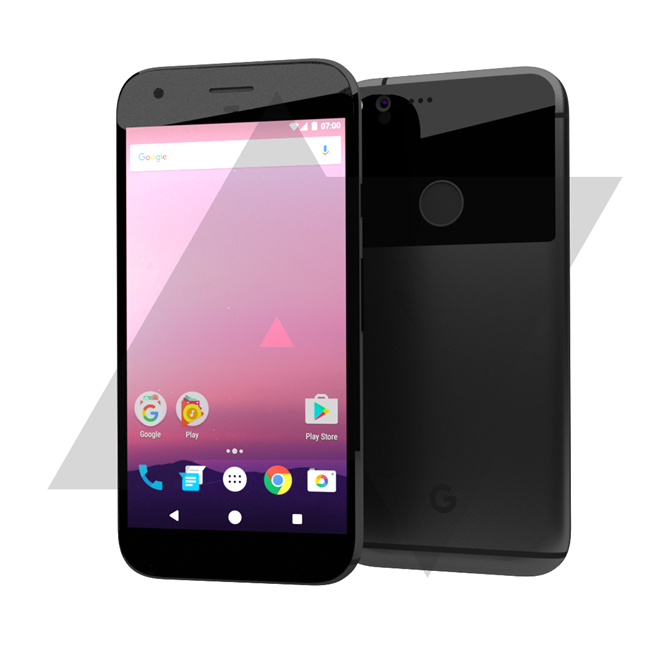 We have seen the supposed specs of the upcoming Google Nexus phone, codenamed Sailfish here. Now, we have early renders of what the smartphone may look like in its final form, and it looks unlike anything we have seen before.
For one, it features a large glass panel (or glossy plastic) at the back of the phone, but it doesn't cover the whole back of the device. It will have the chamfered edge, just like the HTC 10, but at the same time it will not have a camera hump. Plus, it will have a fingerprint scanner at the back, like any modern smartphone these days.
The device looks to be a 5-inch screen device, with a single speaker grille at the top plus the smattering of sensors that is expected these days. As a recap, the specs is rumoured to be:
5" 1080p display (~440PPI)
Quad-core 2.0GHz 64-bit processor (model unknown)
4GB RAM
2770mAh battery
32GB storage (possible base model)
12MP rear camera, 8MP front
Rear-mounted fingerprint scanner
USB-C port
Bottom-firing speaker or speakers (unknown if dual)
Top-mounted headphone jack
Stay tuned to TechNave for more information of the upcoming Nexus smartphones – would you get one if it looks like this?
[Source]