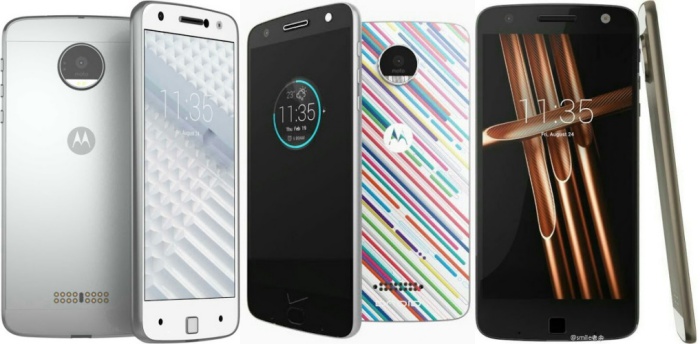 We have discovered that the upcoming model from Motorola will be called the Moto Z, and there seems to be a peculiar connection system at the back of the phone – two rows of 8 connection points. Many has speculated on what this is, and a report online has shown what it is for – it will be for a new range of accessories called MotoMods.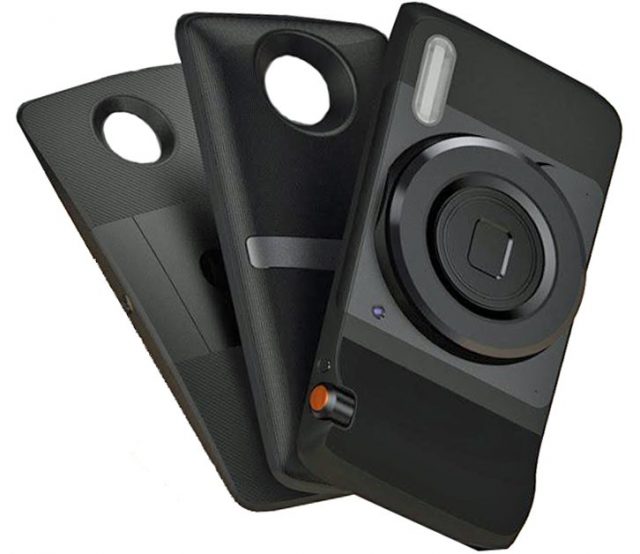 The report says that the first wave of MotoMod will be announced alongside the phone during Lenovo's event this June 9th. Each case adds extra functions to the smartphone that will extend the functionality of the device. So far we have discovered three different cases, thanks to @evleaks. The three cases are a pico projector, a JBL speaker and incredibly, a camera replacement case from Hasselblad – complete with sensor, lens and flash.
Take everything with a grain of sand until it is confirmed – so keep on following us on TechNave to get more concrete information after the announcement this coming June.
[Source]