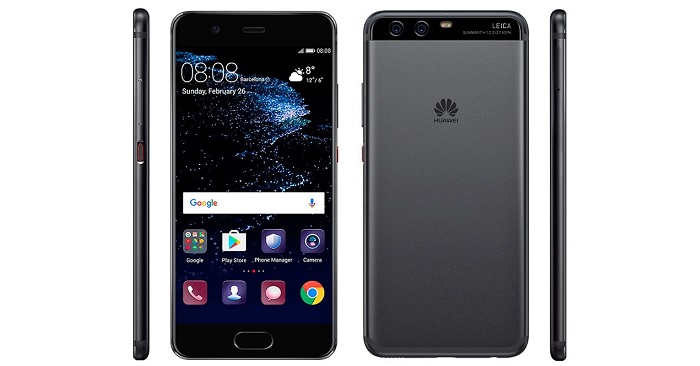 Leaked Huawei P10 press renders
We've been hearing many rumours regarding the Huawei P10 and P10 Plus. With 3 more days to go before they become official in Barcelona, we thought that it'll be a good time to do a roundup of the rumours thus far. If you want a recap of how the devices will look like, what specs do they offer, and how much they're going to cost then this is the post to read.
Huawei P10 and P10 Plus: Tech specs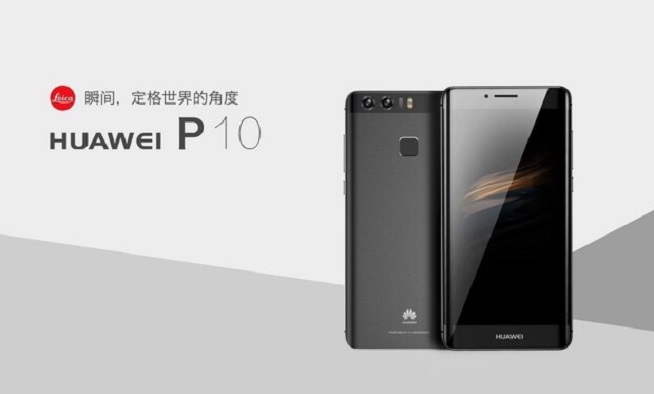 While it is labelled as the Huawei P10, this is likely the Huawei P10 Plus instead
Both devices will probably be powered by the Kirin 960 chipset, an octa-core big.LITTLE SoC (System on Chip), combining 4 x 2.4 GHz A73 + 4 x 1.8 GHz A53 into a single processor. While both are rumoured to come in variants equipped with 4GB and 6GB of RAM, the P10 may have 32GB, 64GB and 128GB of storage options, the P10 Plus would probably come with only 64GB or 128GB storage.
In terms of screen size, it had been rumoured that both the P10 and P10 Plus will share the same 5.5" screen size with Quad HD resolution, with the P10 Plus expected to feature design cues from the Mate 9 Pro, which meant it will be curved on both sides of the screen, giving it a more premium look.
The Huawei P10 had stopped by the FCC, revealing a 3100 mAh battery, but there had not been any rumours for the Huawei P10 Plus' battery size. The dual-camera Leica-optics setup, which is one of the best features of the P9 and the P9 Plus, seems to be retained with the P10 series, although, it would not be surprising if they sport the 20MP monochrome + 12MP colour combo that's similar to the Huawei Mate 9. The selfie camera will probably come in the form of a 8MP sensor.
Huawei P10 and P10 Plus: software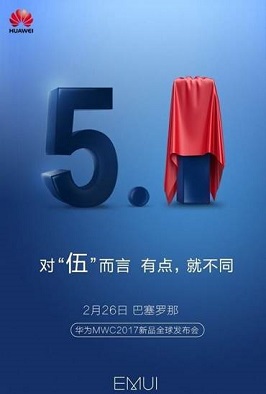 The P10 series are expected to run Android 7.0 Nougat out of the box. Huawei had been hinting that EMUI 5.1 will be launching alongside the device during MWC2017 in Barcelona.
Huawei P10 and P10 Plus: design
Leaked images, which could be the Rose Gold variant of the Huawei P10
Based on the pictures that had leaked thus far, it looks like Huawei did not make much design changes on the P10 compared to the previous generation, retaining the metal body with a small glass strip covering the camera and flash on the top. One of the images of the P10 that had leaked on Weibo showed the alleged device in its full glory. While it looks more or less identical to the P9, there are some changes that stand out, like how Huawei had decided to use a front fingerprint scanner with integrated home button instead, much like the Huawei Mate 9 Pro. It also seem to sport rounded corners, and an antenna design much like the iPhone 7.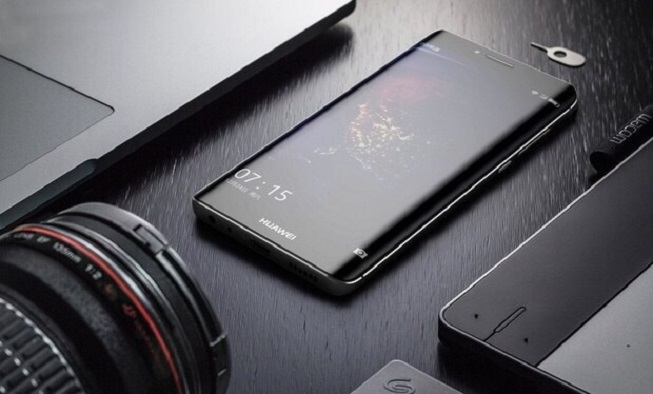 Purported press images showing the dual-curved display on the Huawei P10 Plus
As for the P10 Plus however, the leaks seem to show that it would not feature a front fingerprint sensor, but its old spot at the back of the device had been retained. It however, comes with a very alluring dual-curved display, which is a design that originated from the Huawei Mate 9 Pro.


Blue, Gold, Green, what's your pick?

We can also expect to see these upcoming flagship devices to sport a few bright and bold colours. The smartphones had been teased to be available in Blue, Gold, and Green in some renders. It might even come in very bold colours like Pink if those Teaser clips on Huawei Mobile's YouTube channel serves as any indication.

Huawei P10 and P10 Plus: price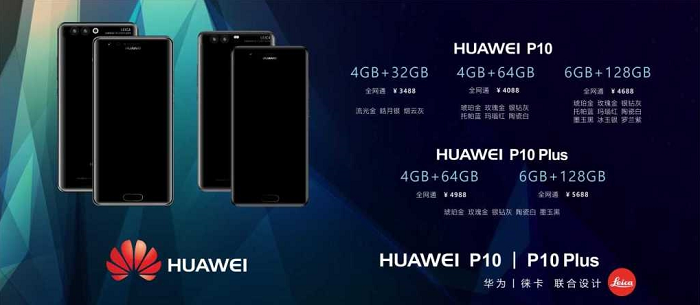 Rumoured pricing and specifications for the P10 and P10 Plus in China
One of the earlier leaks on Weibo, indicated that the P10 and P10 Plus will be priced higher than their predecessors. It generally indicated a price increase of around 10% for the P10, and a whopping 25% for the P10 Plus in their home country at China. The alleged variants and pricing include:
Huawei P10:
4GB of RAM, 32GB internal storage - ¥3488 (about RM2248)
4GB of RAM, 64GB internal storage - ¥4088 (about RM2635)
6GB of RAM, 128GB internal storage - ¥4688 (about RM3021)
Huawei P10 Plus:
4GB of RAM, 64GB internal storage - ¥4988 (about RM3215)
6GB of RAM, 128GB internal storage - ¥5688 (about RM3666)
I guess, it appears, if you're looking to upgrade to the P10 or P10 Plus this year, you'll have to spend more money then. Alhough, these aren't exactly confirmed, but the actual retail price would be known very soon.
These are all the Huawei P10 and P10 Plus rumours that we have come across so far. Do let us know your thoughts on Huawei's upcoming smartphones. How do they fare compared to the other flagships that'll also be introduced this coming MWC? Tell us in the comments below, or on our Facebook Page. Stay tuned for more Huawei news during MWC2017 on TechNave.com as we'll be on the grounds to cover the event.