Rumours: Apple developing wireless earbuds for the upcoming iPhone 7?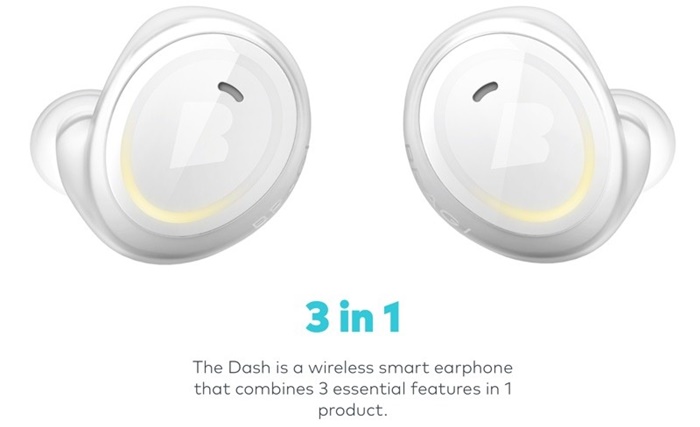 Render concept of the Bragi Dash-style wireless Bluetooth earbuds
By now, you should have heard about Apple's "decision" of removing the 3.5mm headphone jack in their upcoming iPhone 7. So far, according to rumours, how Apple plans to compensate for this is by using a Lightning adapter. But there's actually another way of doing it, which is using a pair of wireless earbuds with an inbuilt Bluetooth.
This was reported by Forbes, as they claimed that the company has been long working on the wireless earbud with a custom Bluetooth radio chip that could result in a long battery life, and to solve the battery life problems that plague existing wireless earbuds. The report further states that the low-power Bluetooth chip comes from a technology developed by a startup company, known as Passif Semiconductor, which Apple purchased in 2013. Apple actually originally planned to reveal the Bluetooth device last year but met with some technical difficulties that stalled the progress.
To add on to that, another rumour back in January this year has it that Apple was developing a Bragi Dash-style wireless Bluetooth earbuds with a battery life that could last up to four hours, a carrying case was also planned to charge the wireless earbuds. And based on the trademark filings discovered by MacRumors, Apple may name its rumored wireless earbuds "AirPods."
Do note we should take this with a grain of salt, as "The way it works at Apple is if it doesn't work 100%, it gets cut," (the source said). But this still sounds like an interesting concept, and who knows, the wireless earbuds could launch together with the new iPhone 7 series. Stay tuned for more news at Technave.com!
[Source]
Apple iPhone 7 Specs & Price >