Rumours: Apple iPad mini + Retina Display Delayed to 2014?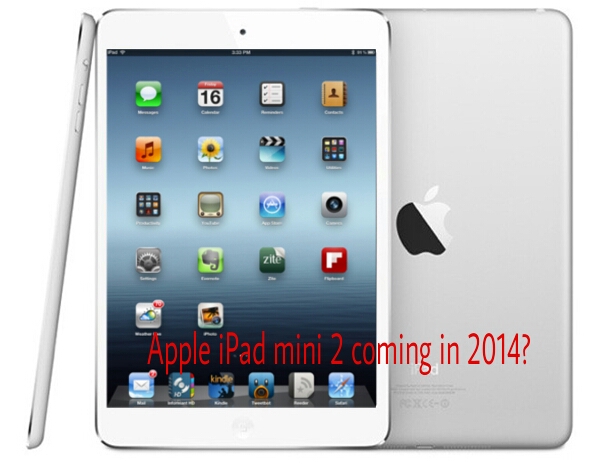 If the one thing stopping you from buying an Apple iPad mini is the lack of a Retina Display and you're waiting for the next generation to put it in then you may have to wait until 2014 before it becomes available. Rumours have cropped up that the Apple iPad mini 2 may be postponed to early 2014 due to a shortage in supply for Retina screens. The Apple iPad mini was previously reported to be coming in Q4 of 2013.

While there have yet to be any reports confirming a Retina Display in the Apple iPad mini 2 it seems the most likely thing that Apple would do for their mini tablet. Rumours also indicate that a non Retina Display version could also be sold at the same time for a more affordable price. So far, tech specs for the Apple iPad mini 2 include a dual-core A6X processor, a Retina Display with 2048 X 1536 pixel resolution and an 8MP rear camera. As always with such rumours, take it with a pinch of salt as everything could change in just a few months.
Apple iPad Mini Specs & Price >