Rumours: Apple iPhone 7 released date leaked?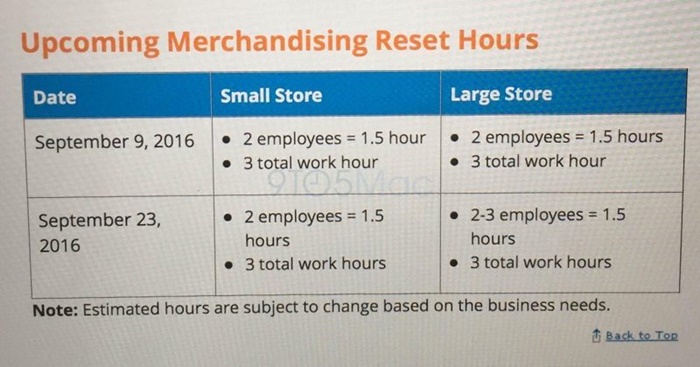 With all the rumours of how the Apple iPhone 7 series would look like and specifications, one thing that most sources haven't touch is when exactly will the flagship be released? Traditionally, Apple will usually announce it in September, but not on the date itself. However, there is new evidence suggesting that the revealing will take place on 7 September 2016.
As seen in the leaked screenshot above, a new information from AT&T shared by 9to5Mac shows 23 September as the official release date in their latest Upcoming Merchandising Reset Hours, showing how many employees will spend in the stores on 9 September and 23 September. This actually has some legitimacy because Apple also likes to release their iPhones after two weeks after showcasing it, also, popular leaker Evan Blass speculated the pre-orders for the iPhone 7 is on 9 September as well.
We're already halfway in August, it will be just a matter of time until Apple unveils the iPhone 7. Stay tuned for more news at Technave.com.
[Source]
Apple iPhone 7 Specs & Price >