Rumours: Bigger 5+ inch HTC One Coming Soon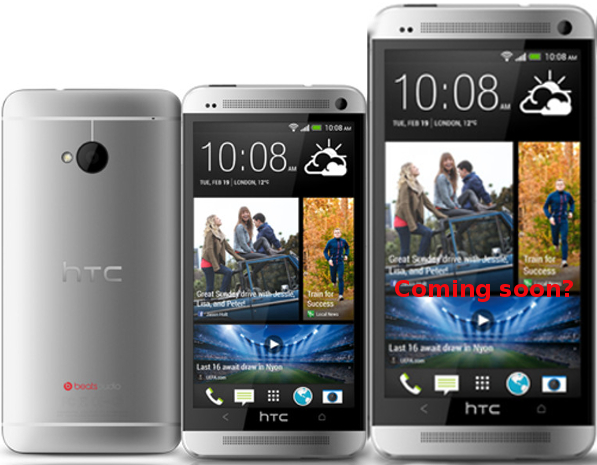 In what looks like an "if you can't beat them, join them" move, a bigger screen HTC One looks to be coming soon. With a cheaper and smaller screen version of the HTC One already in the works, we can't help but wonder if HTC One is following Samsung's current decision to make various versions of it's flagship smartphone (Samsung Galaxy S4 Mini, Active, Zoom, Mega). The only difference being that the HTC One versions will likely come packing ultrapixel rear cameras.

The mini version of the HTC One will likely be called the HTC M4 and run a lower end, dual-core chipset with a smaller 4.3-inch 720p display. It also packs an UltraPixel camera and is set to be priced more competitively for the mid-range and entry-level markets. Tech specs and even model names are not available for this rumoured larger HTC One version just yet but the screen size is estimated to be from 5 to 6 inches. Since it is probably aimed at the performance phablet market, specs will probably not differ that much from the existing HTC One except for a much larger battery. No news on how much it will be priced but it is estimated to arrive in Q3 of 2013. If it does become a reality, users can finally get a metal body phablet, provided of course that HTC can manage supply problems that have been plaguing the HTC One of late.
HTC One Specs & Price >