Rumours: Have a look at THREE different Apple iPhone 7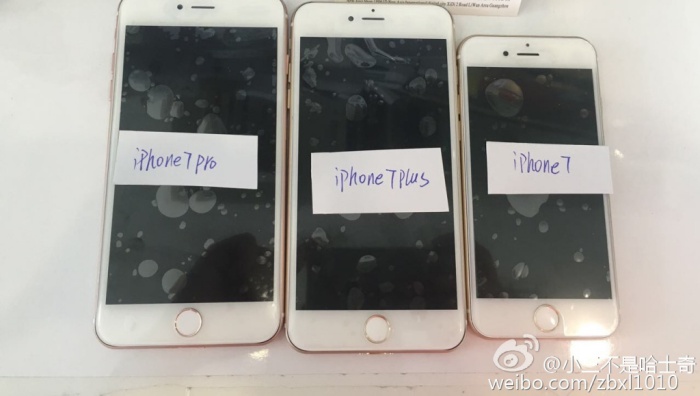 Apparently, after all the leaks and such online, we are set to receive not one, not two, but three different Apple iPhone 7 models once it is launched sometime this year. We may be getting a standard Apple iPhone 7, a larger Apple iPhone 7 Plus, and the extra special Apple iPhone 7 Pro.
The base Apple iPhone 7 looks to be the same size as the current generation Apple iPhone 6s, so for those who are already using this model, it is something of good news as they do not need to relearn how to hold a smartphone. Now we go to the other two models next to the purported iPhone 7. One is what we can expect to be named the Apple iPhone 7 Plus.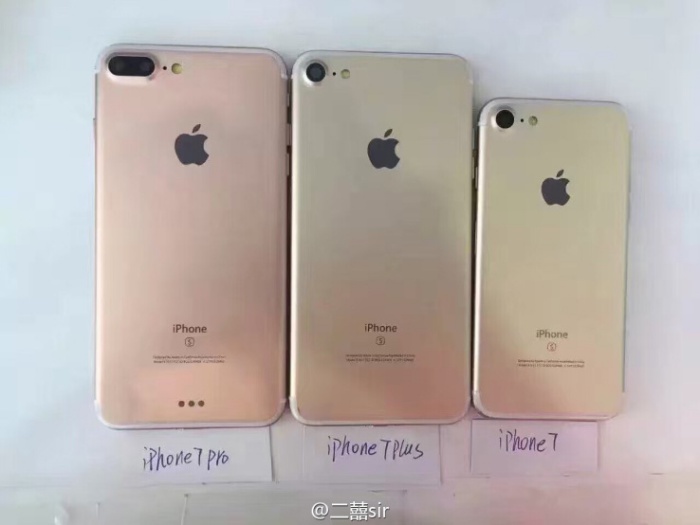 The other model is what we have been seeing around the net, and the purported name will be the Apple iPhone 7 Pro. We can see the dual-camera module, the 4-pin like the iPad Pro, and it is all in the same dimension as the Apple iPhone 7 Plus.
For many, the biggest question is – will we see all three models announced by the end of the year? Stay tune to TechNave to find out.
[Source]
Apple iPhone 7 Specs & Price >