Rumours: New Samsung Galaxy S8 video leak in YouTube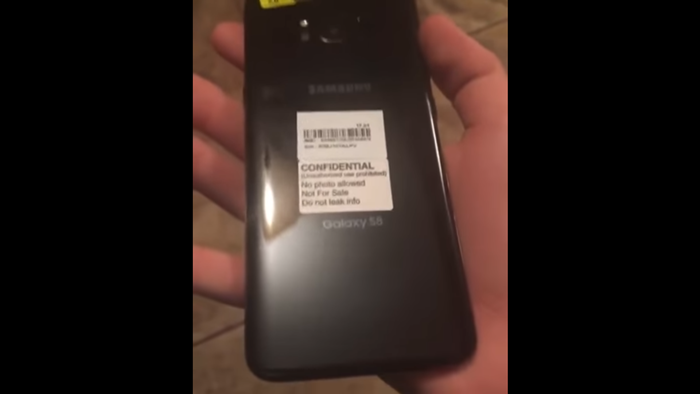 Still wished the MWC 2017 was going on? Don't fret, the next thing you should look forward to is the Samsung Galaxy S8, there are some rumours that we know of the device, but nothing quite like the video leak below showcasing the phone in all of its glory in five seconds.
Although it's only five seconds, the phone in the video eerily matches most of the rumoured news of how the phone would look like. First, no home button is spotted on the phone, dual curved display is back too, the fingerprint sensor is relocated to the back beside the rear camera as well. So if anything, this is actually the most "legit" rumour news of the day, seeing how convincing the device outlook is.
On the other hand, a new benchmark about the Galaxy S8 and Galaxy S8 Plus by Geekbench is also released online. The Galaxy S8's codename is SM-G950U, while the Galaxy S8 Plus is SM-G955U; below are the screenshot of the benchmark.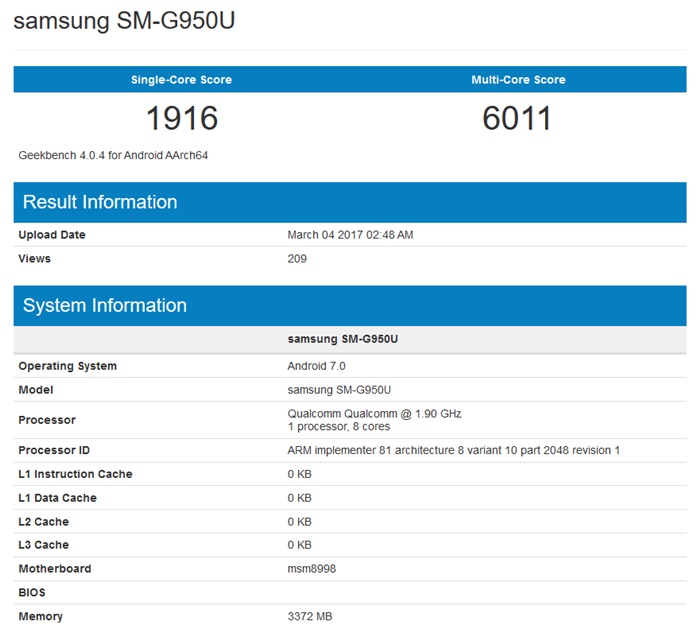 Galaxy S8 benchmark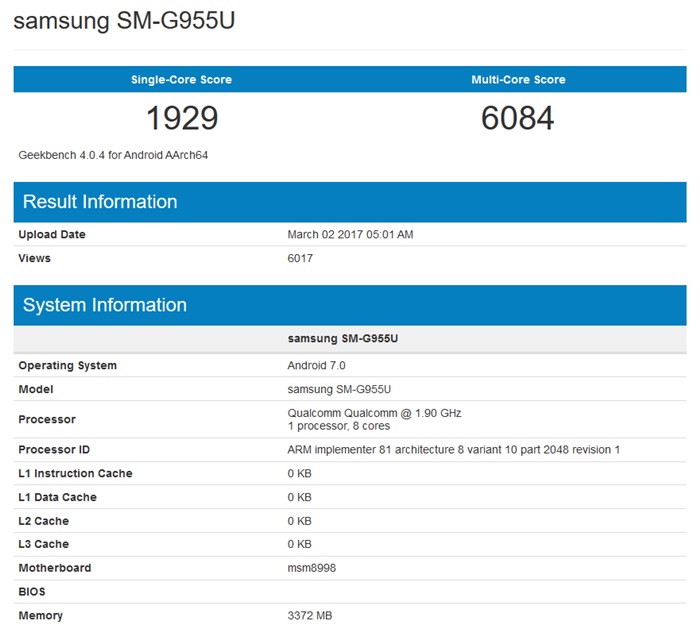 Galaxy S8 Plus benchmark
The new Galaxy S8 series is expected to be revealed on 29 March 2017 in New York City, stay tuned for more Samsung news at TechNave.com.
[Source]