Rumours: Newest leaked image of Apple iPhone 7 Plus showing dual rear cameras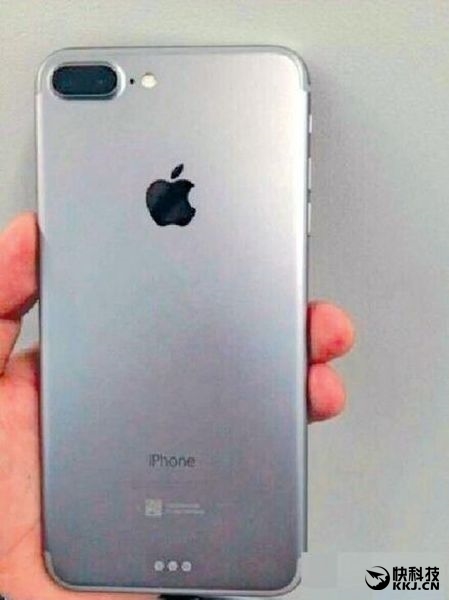 We bring you today another Apple rumour, this time, a leaked image of the supposedly Apple iPhone 7 Plus instead of a protective casing cover. In this image, we can see a lot of "surprises" and it's mostly the things you've heard before if you followed the rumours closely.
According to the leak source, the image came from Foxconn, one of Apple's manufacturers. The most notable feature we can see is the dual rear camera, which sources say each sensor carries 12MP. It also seems that the 3.5mm headphone jack is nowhere to be seen (according to them) and it will come in a new deep space grey with a waterproof body along with wireless charging. Other rumours also hinted that the new iPhone 7 series have ditched the 16GB ROM and will go for the 32GB and 64GB ROM instead, there's even a 128GB and 256GB variant for the iPhone 7 Plus.
The iPhone 7 Plus rumours have been getting consistent over the past few weeks, including the dual rear cameras, the missing 3.5mm headphone jack and storage variants. And how true is this remains to be seen, we're just two months away from September so just sit tight and stay tuned for Apple's official news at Technave.com
[Source]
Apple iPhone 7 Plus Specs & Price >