Rumours: Samsung might showcase their new Exynos chip at MWC 2017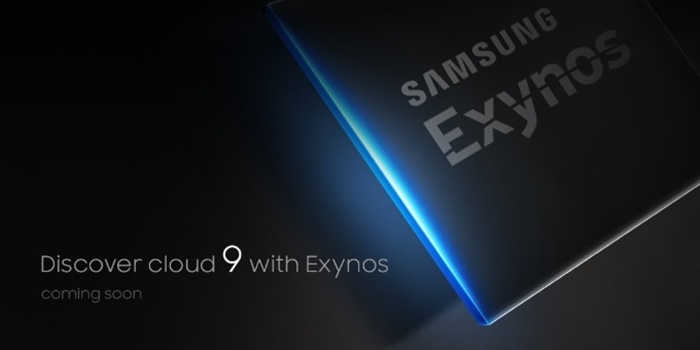 Just last Friday, a mysterious "Cloud 9" Exynos was teased by Samsung and even hinted that it's "coming soon". From this, we can take a wild guess that it could make its debut at MWC 2017 and it's definitely a new upcoming 9-series from the Exynos line.
To add more concrete evidence to the "Cloud 9", the name of the processor is called Exynos 9810 as leaked from a LinkedIn profile (lol) of Samsung R&D Institute intern, which the processor is currently in development but near completion. Furthermore, there are going to be two variants - Exynos 9810V (18-core) and Exynos 9810M (20-core) with Mali-G71. Here's the transcript of the new "Cloud 9" processor development below: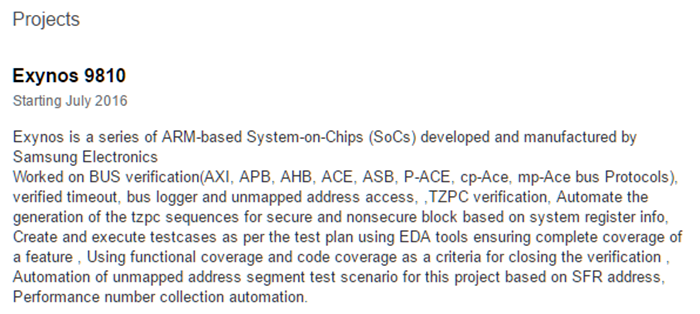 That being said, the Exynos 9810 chip size should also be reduced to 10nm, which is really thin as if the 14nm isn't thin enough. But this is good for smartphones as it will provide more space and power endurance, so we can also expect it to make its way to Galaxy S8 and S8 Plus.
MWC 2017 is just 6 days away, stay tuned for more Samsung news at Technave.com.
[Source]