Rumours: Successors of Samsung Galaxy A3 and A7 tech specs revealed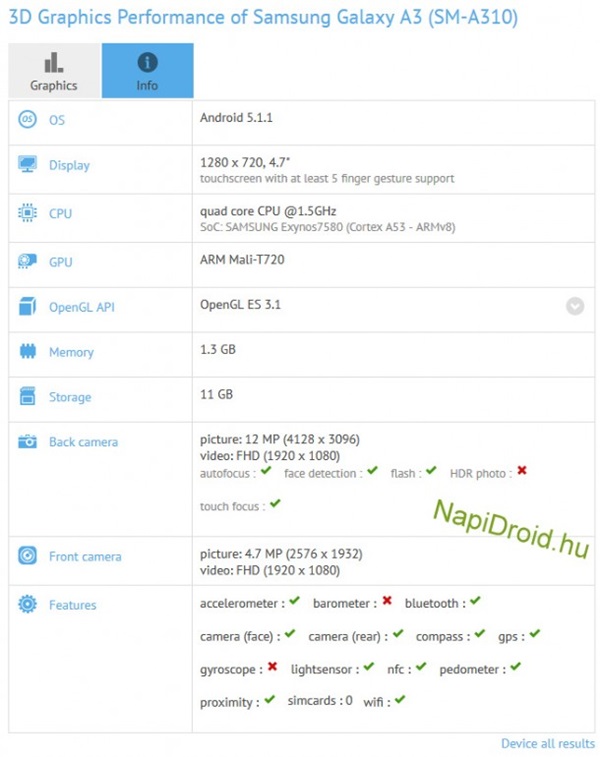 The SM-A310 "specs"
Samsung just can't seem to catch a break, as previously reported that the Samsung Galaxy On5 and On7 are official. Now it seems there's another rumour floating around in the Internet revealing the Samsung Galaxy A3 and Samsung Galaxy A7's successors, coded SM-A310 (possibly the A3's successor) and the SM-A710 (A7's) is speculated to be in the works.
Digging through the information, here are the tech specs for the SM-A310 and SM-A710 respectively:-
SM-A310
Exynos 7580 SoC, quad-core 1.5GHz CPU and the Mali-T720 GPU
1.5GB RAM
16GB storage
4.7-inch display with 720 x 1280 resolution
13MP main camera and 5MP at the front
Android 5.1.1
SM-A710
Snapdragon 615, octa-core 1.5GHz CPU and the Adreno 405 GPU
3GB of RAM
16GB storage
5.5-inch display with 1080 x 1920 resolution
13MP main camera and 5MP front camera
Android 5.1.1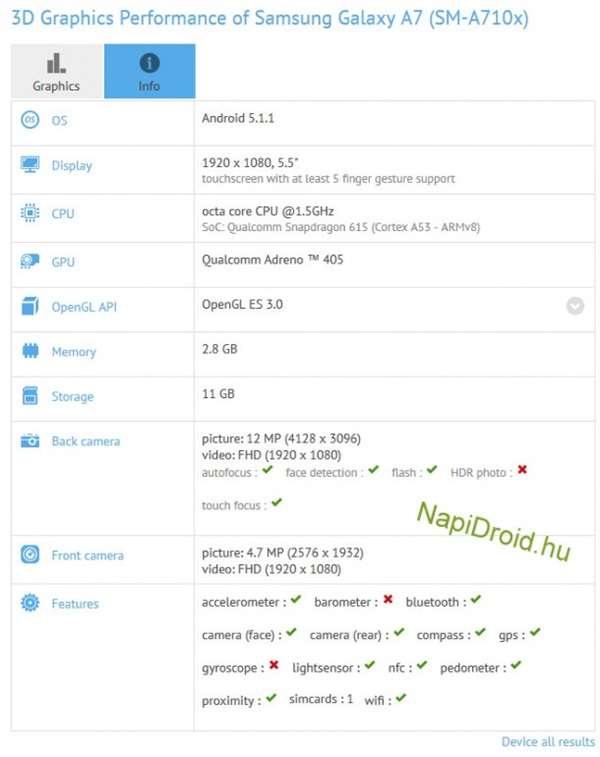 The SM-A710 "specs"
Nobody knows when Samsung will reveal these to the public with specific Malaysia release dates, or if these are just rumours but as always, take such things with a pinch of salt. We're hoping for a more competitive price for Malaysia but with Malaysia's worsening currency situation we expect the successors to be pricier than their predacessors.