Rumours: Xiaomi Max renders appear, looks like a larger Mi 5?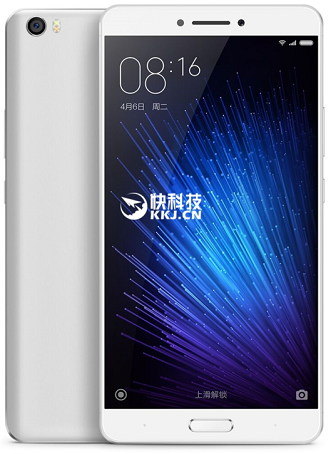 Render leaks of the upcoming Xiaomi Max have appeared, at it looks a lot like the Mi 5. If you take a look at the provided image, it looks like a larger version of Mi 5 with the Home button along with two capacitive keys. We can also guess that the fingerprint sensor is integrated into the home button as the back panel is visibly plain. Looking closely at the edge of the smartphone, you will notice both the power button and volume rocker are placed on the right side.
In addition, other rumored tech specs are that this smartphone will have a 6.4-inch display, metallic body and is powered by a Snapdragon 820 chipset. Earlier it was reported that the Xiaomi Max could be unveiled in May 2016, but there's still no official news about Malaysia release dates and pricing details yet, but stay tuned and we'll keep you informed.
[Source]