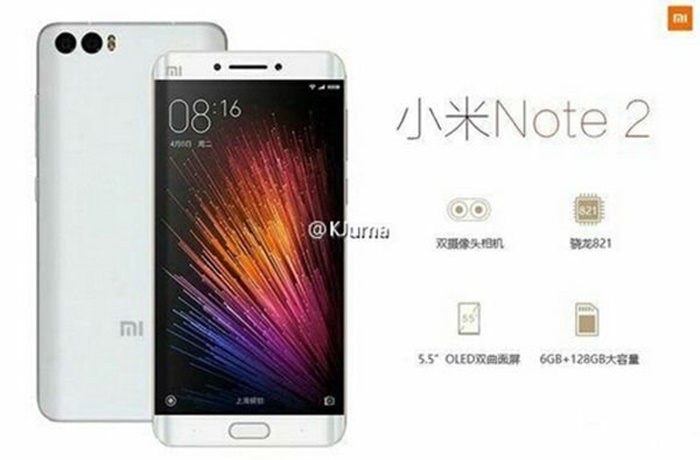 This week, Xiaomi will have an event on 25 August 2016 this coming Thursday. There are a few rumours on what product what they could be showcasing, words have it that it could the Xiaomi Redmi 4, perhaps even their first ever smartwatch, or the Mi Note 2. Whichever the case is, we got some new information on the Mi Note 2, thanks to a leak on Weibo.
According to @KJuma, his Weibo account has an image of a Mi Note 2 device in a nicely rendered dual edge curved display. In addition, the tech-specs in the image shows differently, with a Snapdragon 821 chipset, 6GB RAM + 128GB ROM, 5.5-inch OLED display, a fingerprint sensor and dual rear cameras. Furthermore, there are even price tags revealed in his description which reads the 128GB ROM variant will cost 2799 Yuan (around RM1690), while the 64GB ROM one will cost 2499 Yuan (around RM1509).
The event will be unveiled soon, stay tuned for more news at Technave.com!
[Source]