Samsung Bests Apple for Q1 2013 Smartphone Sales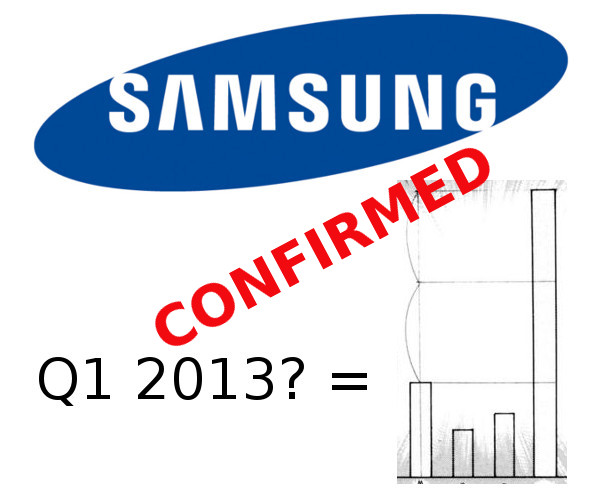 We fully expected this from our earlier reports but Samsung have dethroned Apple in smartphones sales for Q1 of 2013. According to analysts Samsung sold $26.62 billion worth of smartphones. While Apple have been doing quite well too at $22.95 billion this figure is lower by $7.71 billion compared to the figure reached in Q4 of 2012. Nokia followed up with $3.64 billion while LG got $2.95 billion from their smartphone sales.

In related news, Samsung even beat out Nokia in Finland, which is the country where Nokia is made with Samsung taking 36% of the smartphone share there. Nokia managed to get 33% while Apple only got 14% there. Apple still has a better overall score when it comes to operating income ratio, but Samsung doesn't look to be letting up as they are continuously coming out with new models in their usual shoot-everywhere approach. While it is still too early to say if Samsung will beat Apple completely, we're expecting Samsung to do well in Q2 of 2013 too.