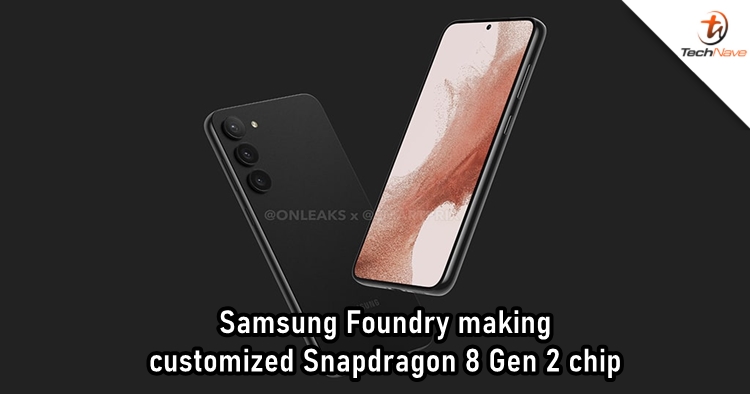 Photo courtesy of Sammy Fans
Previously, we had heard the news of Samsung getting a specially-made Qualcomm Snapdragon 8 Gen 2 chip for the Galaxy S23 series. Until now, we have a new update on it. It's reported that Samsung Foundry will be making the boosted flagship chip.
Recent reports revealed that the chip on Galaxy S23 series would have a higher clock speed than the original variant. However, a tweet from RGcloudS claimed there would be two versions of the Snapdragon 8 Gen 2 SoCs made with different process nodes instead. One would be the AC variant using TSMC's N4P process node, while the other AB version uses Samsung Foundry's own 4nm LPE process.
Samsung Foundry is also a big player in the industry, so it makes sense for it to handle the orders itself. At this point, it seems that the Galaxy S23 series will indeed feature a different variant of the Snapdragon 8 Gen 2 for real. Let's hope it'll live up to the hype and offer the experience on another level than the other Android devices utilizing the new chip.
What do you think about the news? Share your opinion by leaving a comment, and stay tuned to TechNave.com for more tech reports.