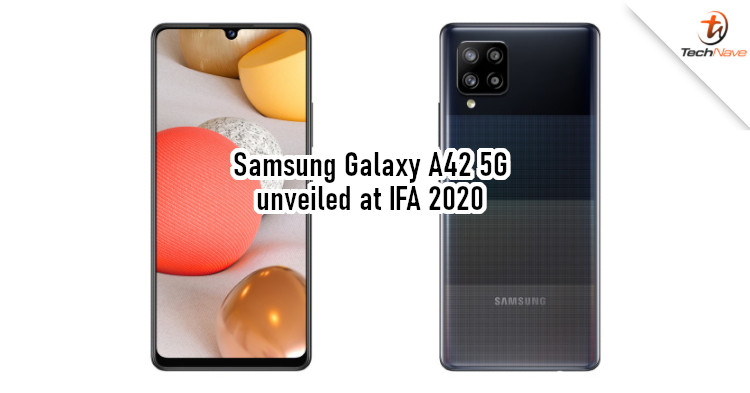 With IFA 2020 underway, we're seeing more than a few new products being announced or launched in the last few days. In particular, Samsung had quite some new products to unveil at the event yesterday. Among them is the Galaxy A42 5G, which seems to be a variant of the Galaxy A41 that comes with 5G connectivity.
According to Engadget, the Galaxy A42 5G will feature a 6.6-inch Super AMOLED display, a unique modern design, and a new quad-camera layout. While that doesn't tell us much, there are a few things we can infer from this. Firstly, it has a bigger screen than the Galaxy A41 (6.6-inch vs 6.1-inch). Secondly, it will have one more rear camera compared to the latter. And lastly, it will most likely have a mid-range 5G chipset, maybe one from the MediaTek Dimensity series.
They also mentioned that it will be "packed with all the features you can expect from an A Series device". Assuming it'll be what's also available on the Galaxy A41, we can expect an under-display fingerprint reader, Samsung Knox support, and Game Booster support. Other than that, we can probably expect it to be priced higher than the Galaxy A41 as well.
Since the Galaxy A41 was never launched in Malaysia, it's hard to say if an upgraded variant would be well-received here. What do you all think? Let us know in the comments below and stay tuned to TechNave.com for more updates on the Galaxy A42 5G.