Samsung Galaxy A5 2017 review - Finally, flagship features and design in a Samsung midranger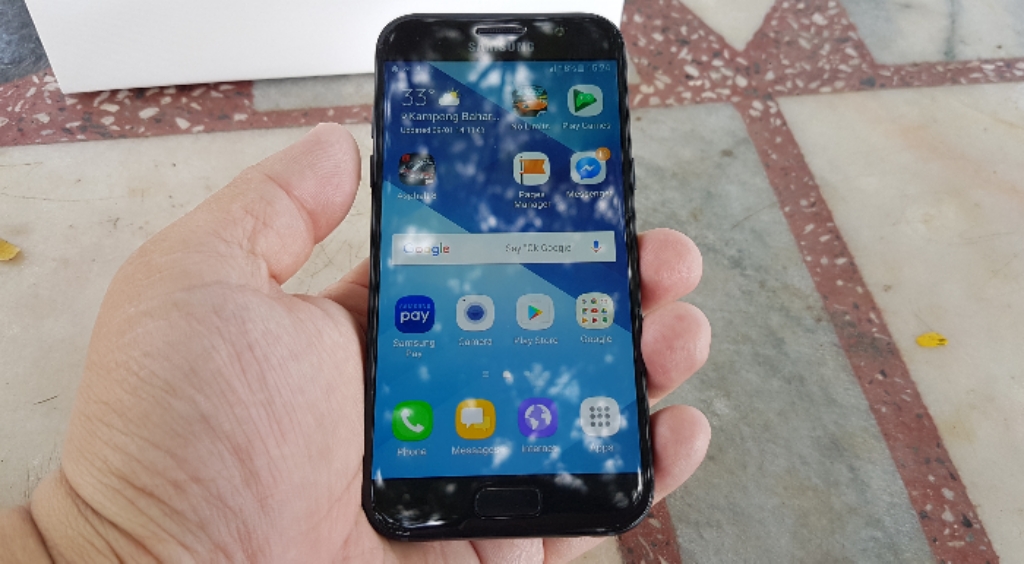 For a very long time now, most of Samsung's midrange smartphones were just a little bit better than their entry-level counterparts. The gap between a Samsung flagship and midranger was like heaven and earth with uninspired design and "just enough" features to differentiate from the entry-level. That started changing last year with the Galaxy J series and now here we are with the sleek Galaxy A 2017 series.
Not only does it offer a metal frame, sleek curved glass back much like the Galaxy S series, but the Galaxy A 2017 series also offer flagship features like IP68 water and dust resistances, fingerprint sensors, NFC, Samsung Pay support and 16MP front and back cameras. Is it the sleek Samsung all-rounder you've been waiting for? Find out in our full review of the Samsung Galaxy A5 2017 below.
Design - Sleek, solid and beautiful… also as slippery as most Samsung flagships
Featuring a curved glass covered back, 2.5D glass front and thin metal frame, the Samsung Galaxy A5 (2017) looks nearly exactly like the Samsung Galaxy S6, just in a thinner, more compact package. Gone are the shiny chrome bits for a very solid build that looks and feels as premium as most flagships. The grip is nice and comfortable if a bit slippery thanks to the glass front and back.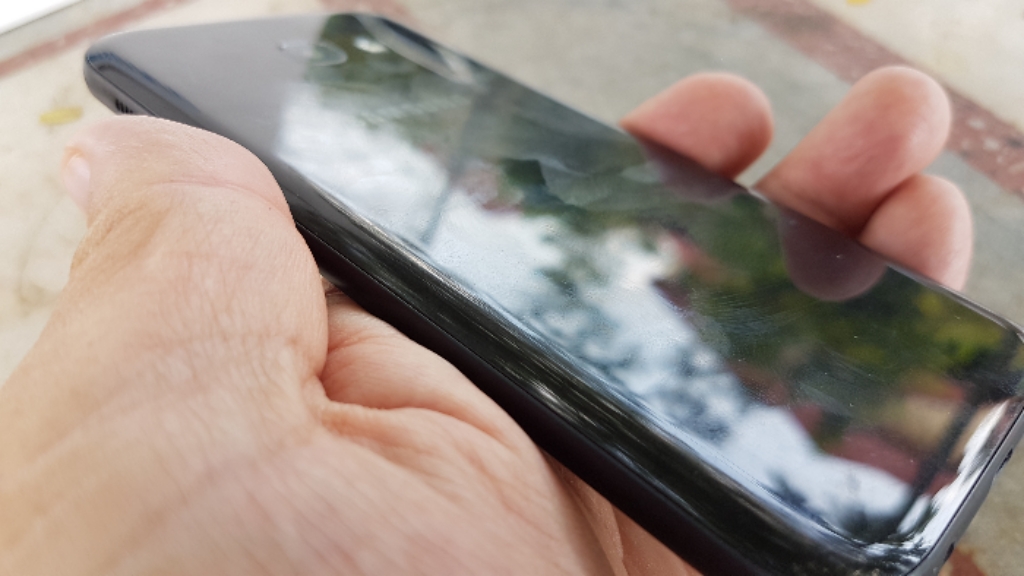 Nice comfortable grip but curved glass back is a fingerprint magnet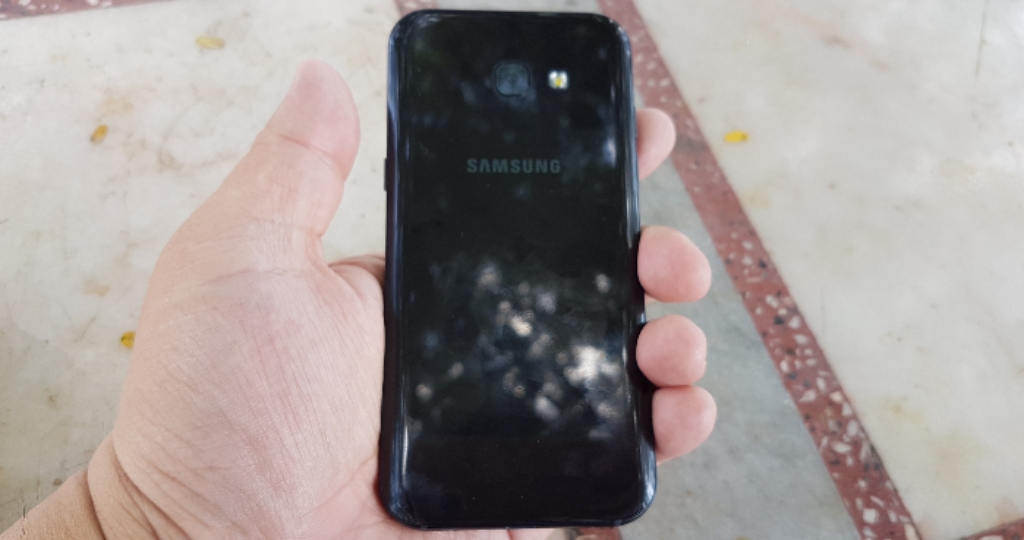 The curved glass back really looks premium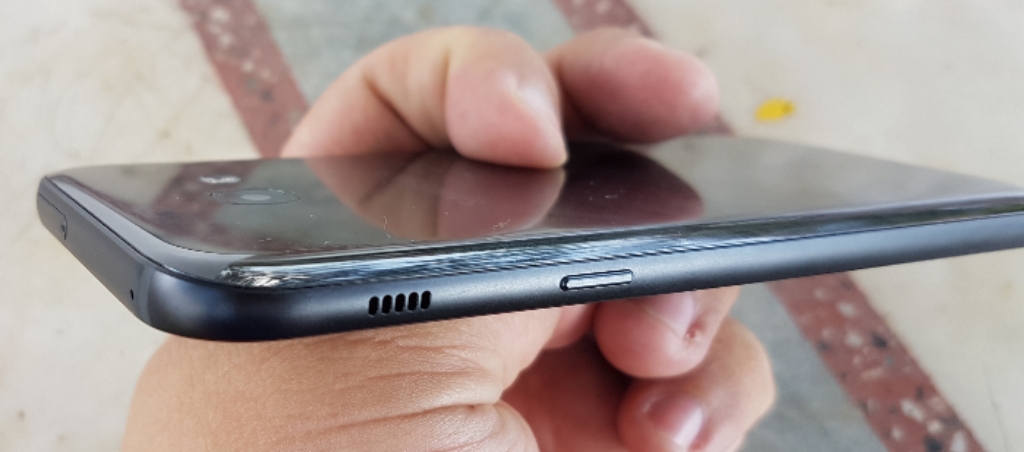 The side speakers
Unlike some other phones, Samsung have not included any LED notification light for the Galaxy A5 2017. Instead, you can see each notification on the Always-On display. At full HD 1080p, the 5.2-inch display is nice to look at even in direct sunlight. We found the side speaker to be out of the way of any finger but due to the placement near the top and the side, audio does not sound very balanced.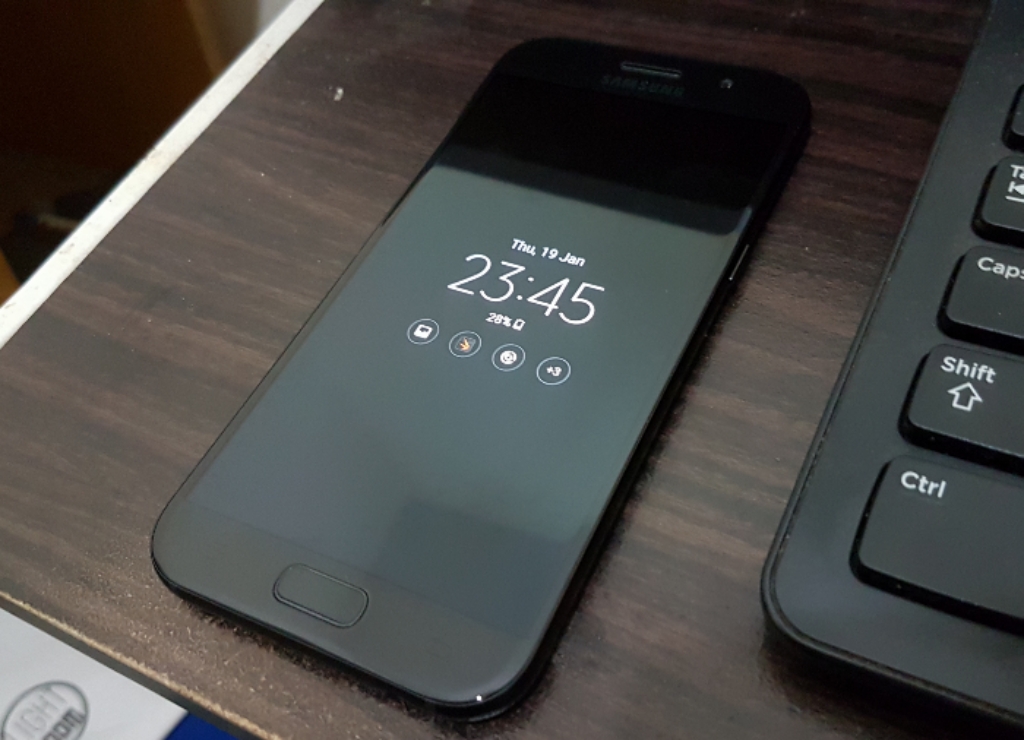 Notifications are now displayed on the Always-on display
There is a USB Type-C port and 3.5mm audio jack on the bottom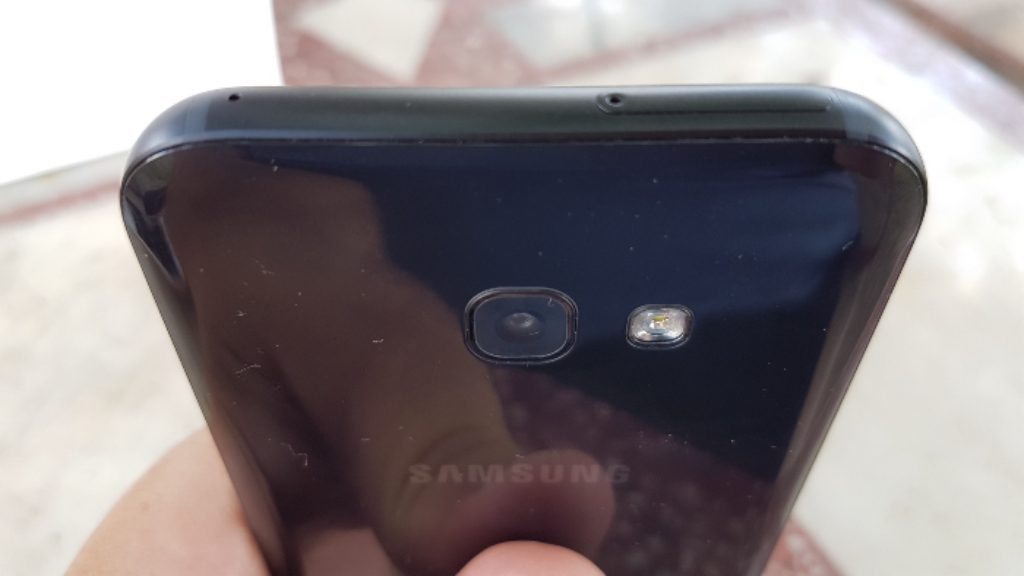 The rear camera is flush or flat to the back so no jutting out camera hump
Our review unit was the black coloured version but we did manage to see the other colours like mist blue and peach cloud but all of them look very sleek. While some other people will say that it is just a plastic back, the fingerprint magnet quality of glass is hard to disguise. Thankfully there is no camera bump on the back for this curved back phone. The home button is almost flat while the back and recent apps capacitive keys light up when pressed.
Here's a look at the other Samsung Galaxy A5 (2017) colours
Tech Specs and Features - Nearly all the flagship features except OIS
Here are the Samsung Galaxy A5 (2017) tech specs:
1.9GHz Octa core processor

3GB RAM
32GB storage + up to 256GB microSD
5.2-inch display (Super AMOLED, full HD 1920 x 1080 pixel resolution)
16MP rear camera (F1.9, LED flash) + 16MP front camera (F1.9, screen flash)
features Samsung Pay (MST + NFC), Fingerprint sensor, USB Type-C, 802.11 a/b/g/n/ac WiFi, Bluetooth 4.2,
IP68 certified water and dust resistance, Samsung KNOX, S-Voice, Dual SIM 4G LTE Cat.6
supports accelerometer, proximity, geomagnetic, RGB Light, hall sensors
146.1 x 71.4 x 7.9mm
3000 mAh battery (fast charging)
Android 6.0.16 MarshMallow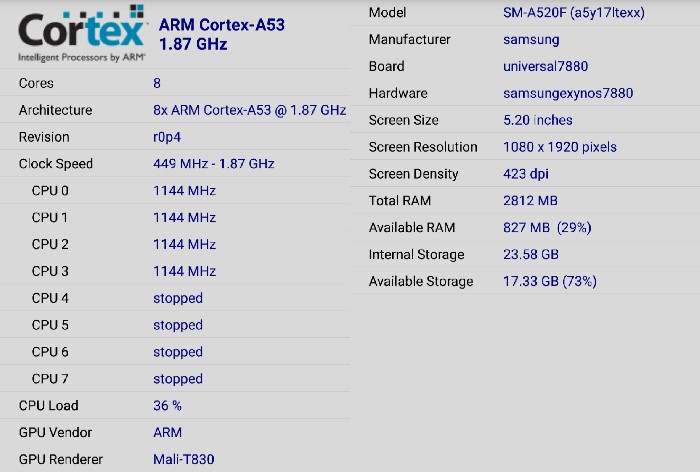 Here are the Samsung Galaxy A5 (2017) tech specs
Clearly, the leap in terms of features from the previous Galaxy A5 (2016) is huge with the new Galaxy A5 (2017) now packing in capless USB IP68 water and dust resistance, a fingerprint sensor, 16MP front and back cameras and more. It still offers NFC and MST for Samsung Pay support and as of the recent Samsung Pay launch in Malaysia you can now use it to pay via Maybank credit, debit and prepaid cards (for now, other banks are coming soon). It can also be used to load loyalty cards like Bonuslink.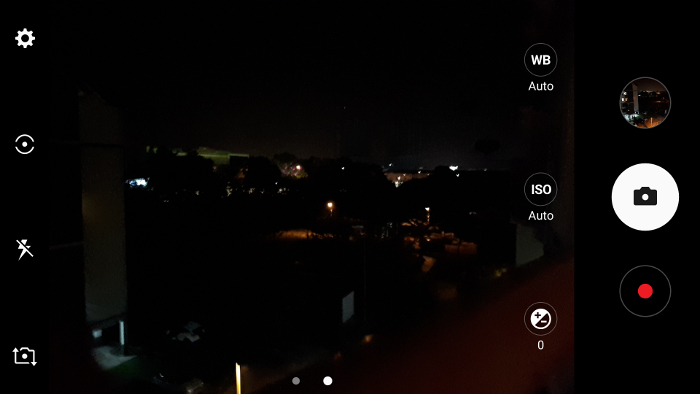 There's a manual mode available on the Samsung Galaxy A5 (2017)
Camera features are diverse and you get mostly all you need to take fairly good pictures like panorama, Pro or manual mode and more. The front camera is a 16MP autofocus with a fairly natural beauty mode that smooths cheeks without losing most of the details that matter. The screen also lights up to act as a front flash when taking pictures in the dark. However, unlike the previous Galaxy A5 (2016) there is no OIS or Optical Image Stabilization for the Galaxy A5 (2017) but Samsung have equipped the camera with PDAF or Phase Detection Auto Focus which handles light and captures details better.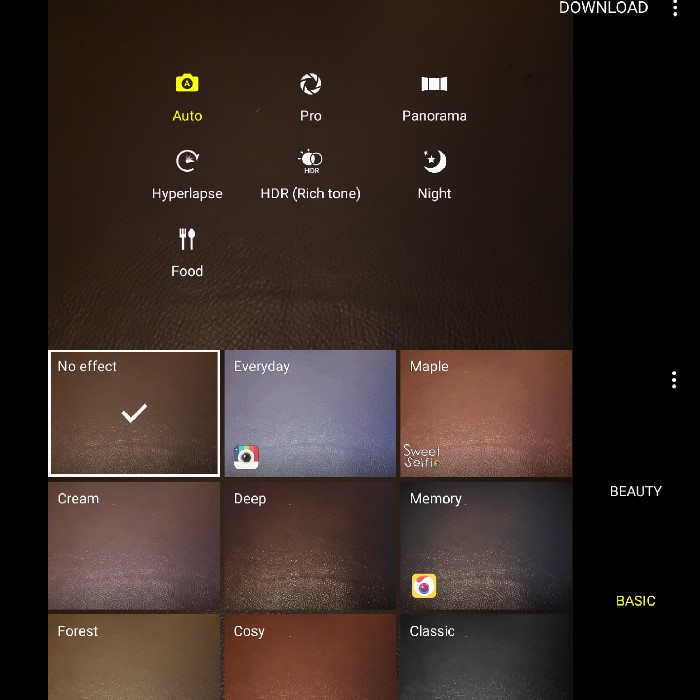 Some camera features on the Samsung Galaxy A5 (2017)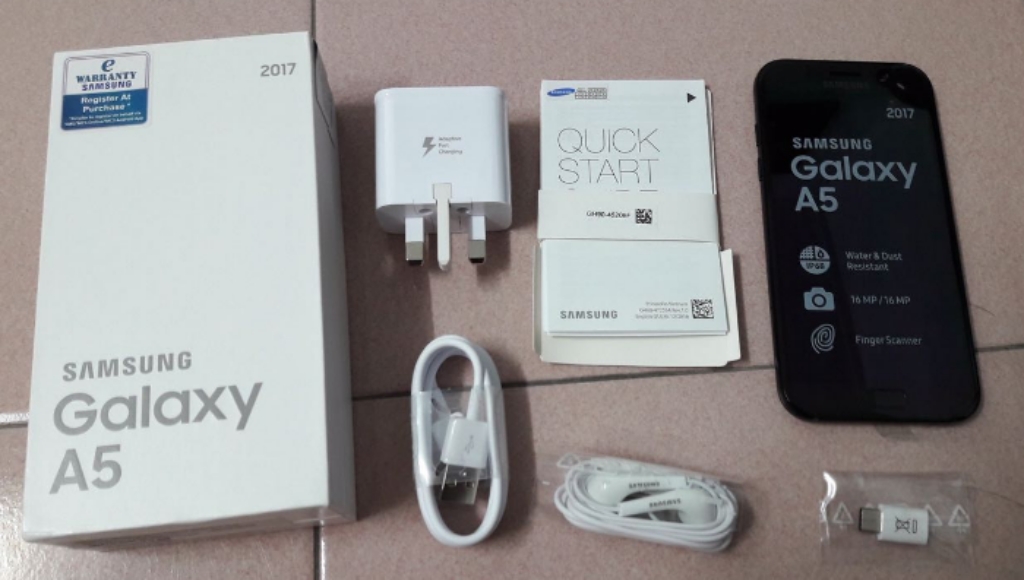 We didn't manage to get the box set but this image from a fellow TechNaver shows what you'll get with the Samsung Galaxy A5 (2017)
The Samsung TouchWiz interface on the Galaxy A5 (2017) has been streamlined somewhat, but it still has the same look and feel along with a number of Samsung features (bloatware). This includes Samsung S Voice but to get the Samsung Pay to work you may have to download the Samsung Pay framework and update to the latest version of the app.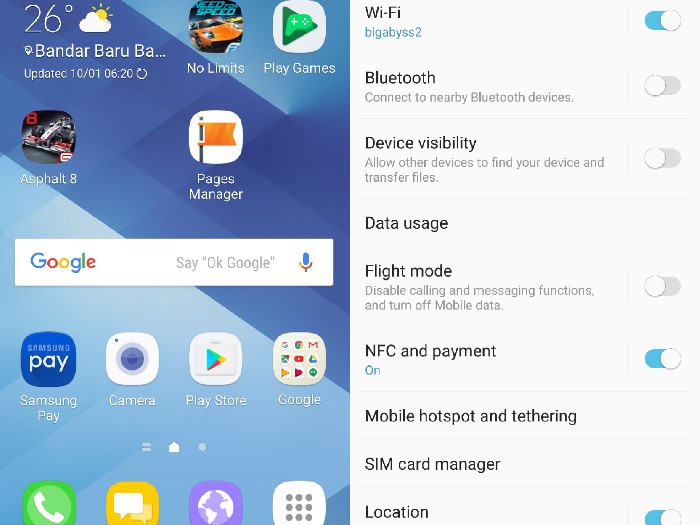 Same TouchWiz interface as before but it has been streamlined somewhat on the Samsung Galaxy A5 (2017)
Performance - Satisfying in nearly everything, superb for its class
With an AnTuTu score of 60784 and Epic Citadel frame rate of 53.8 in full HD, the Samsung Galaxy A5 (2017) places just about in the middle of most midrange smartphones, at least in terms of benchmarks. This was confirmed with a 3DMark Slingshot score of 759 while performance on Asphalt 8: Airborne was relatively smooth for a midranger (although not as buttery lag-free as the flagship Galaxy S7 or S7 edge). The phone does get reasonably warm when under pressure but it usually stays below 50 degrees even after a marathon binge of gaming. Battery life is about 1 day and a half on normal to medium usage and 1 day and a bit more and heavy usage.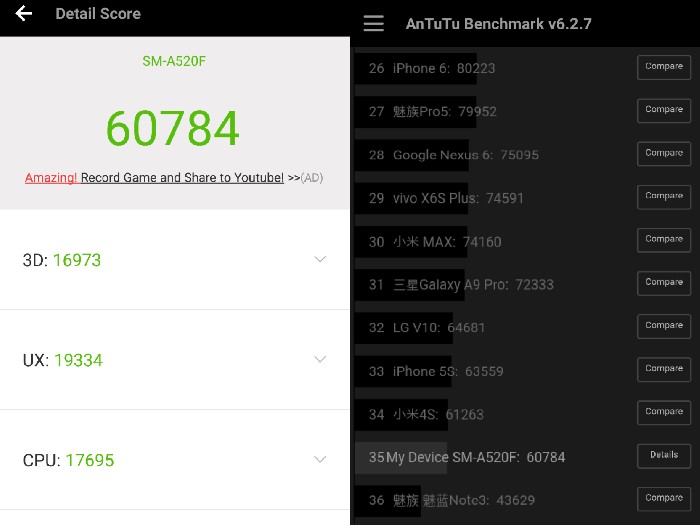 AnTuTu scores for the Samsung Galaxy A5 (2017) are about midrange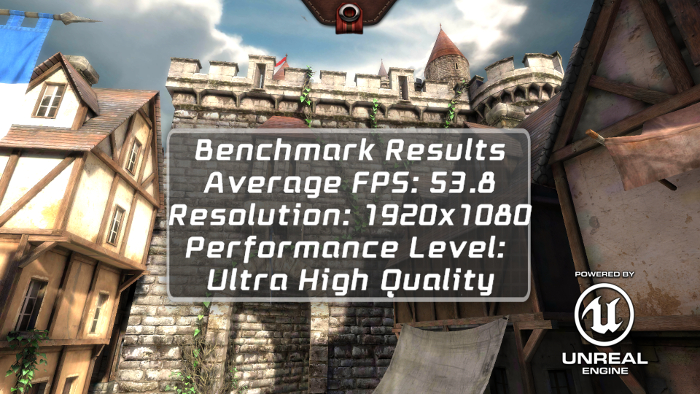 The Epic Citadel score was quite high for the Samsung Galaxy A5 (2017)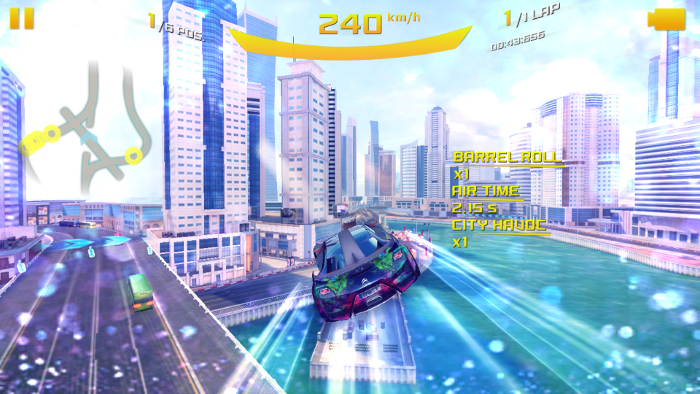 Asphalt 8: Airborne was fairly smooth on the Samsung Galaxy A5 (2017) even on high visual quality settings
We did like that the fingerprint sensor enabled home button is almost flat and that you can now unlock the Galaxy A5 2017 from standby with it, but Samsung don't seem to have changed it from the S7 as we still got quite a lot of "No Match" errors with it. That being said, the capless IP68 water and dust resistance is awesome as the phone goes in and out of the water with worry free ease. Call quality is nice while wifi connectivity is stable and strong for the most part. Audio while clear feels a bit off centre because of the placement of the speaker on the side.
Camera-wise we have rather mixed feelings about the new 16MP front and rear cameras on the Galaxy A5 2017. The PDAF or Phase Detection Autofocus allows for much better and more accurate lighting in pictures and usually it snaps photos fast enough that the lack of OIS or optical image stabilization does not become an issue. However, the moment the phone has to deal with say not enough light (low-light conditions) or is underwater the resulting pictures become somewhat blurry so it isn't a good combination if you have shaky hands and are in the dark or underwater. Asides from that, as long as there is enough light, pictures look great, even when things are in motion.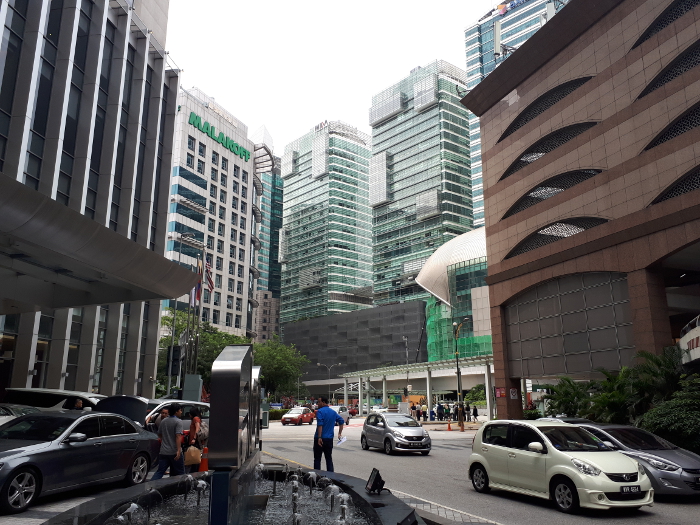 16MP, Auto
16MP, Auto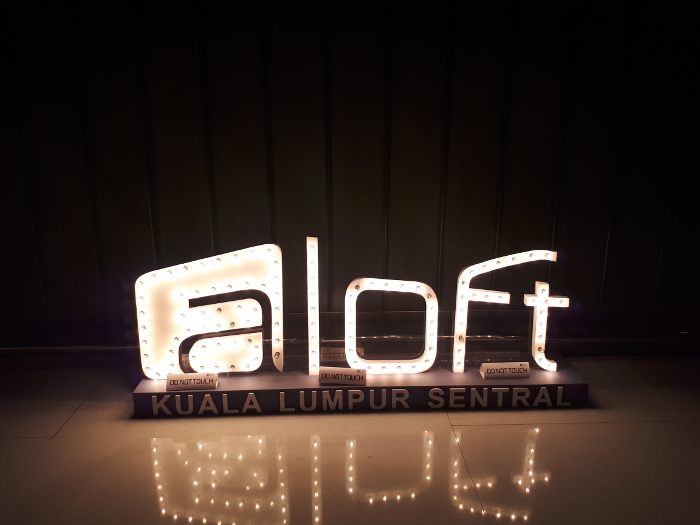 16MP, Auto ~ Fairly good in low light if you have steady hands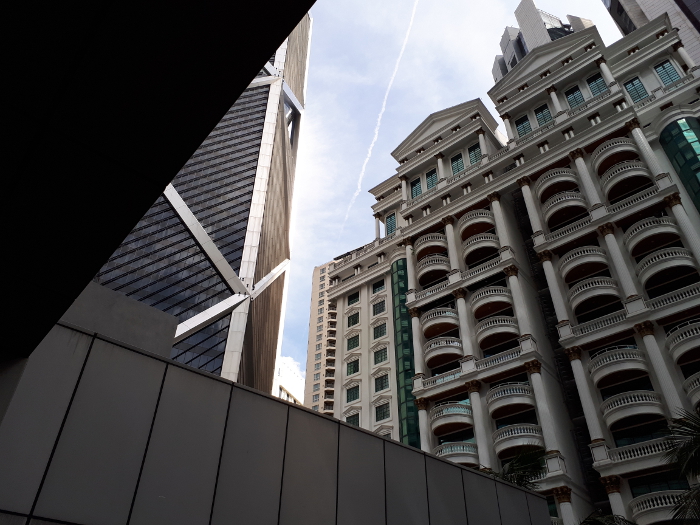 16MP, Auto ~ see the jet stream with the Samsung Galaxy A5 (2017)?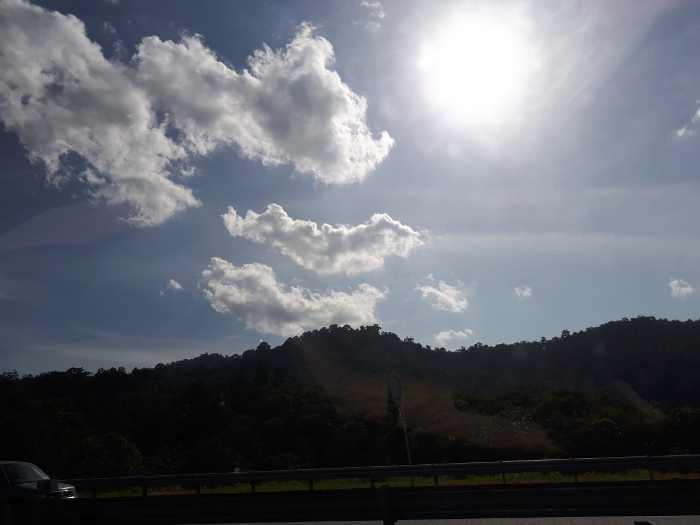 16MP, Auto ~ as long as there is enough light, even shots in motion are fast enough on the Samsung Galaxy A5 (2017)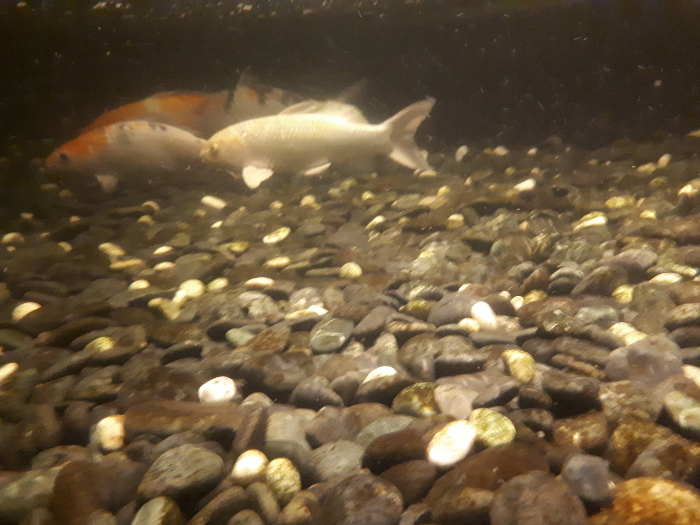 16MP, auto ~ when light is not enough, the picture becomes somewhat blurry, but still good enough to catch some fish with the Samsung Galaxy A5 (2017)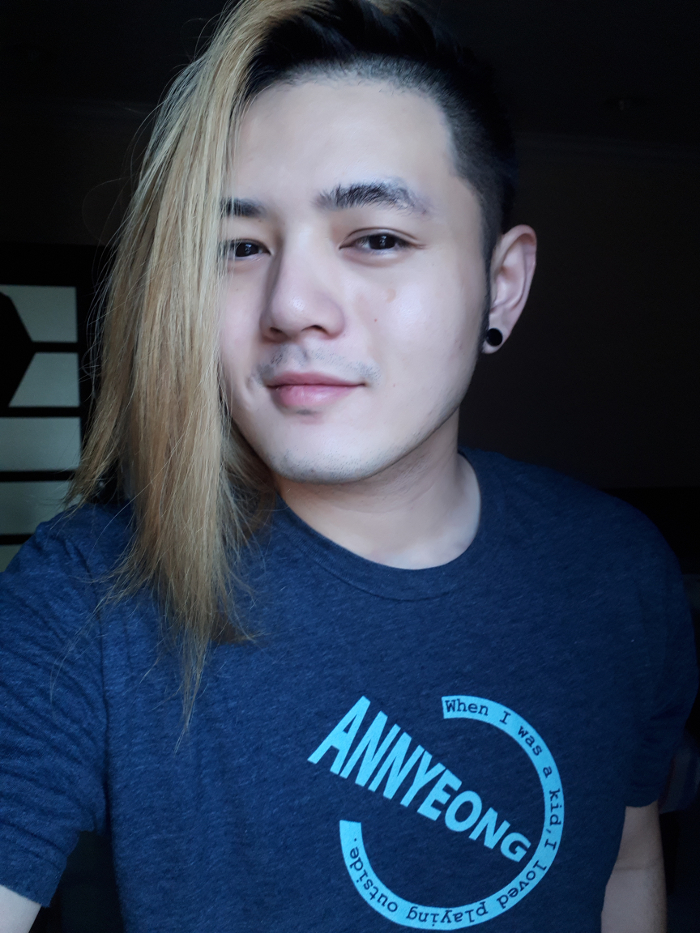 Beauty mode selfie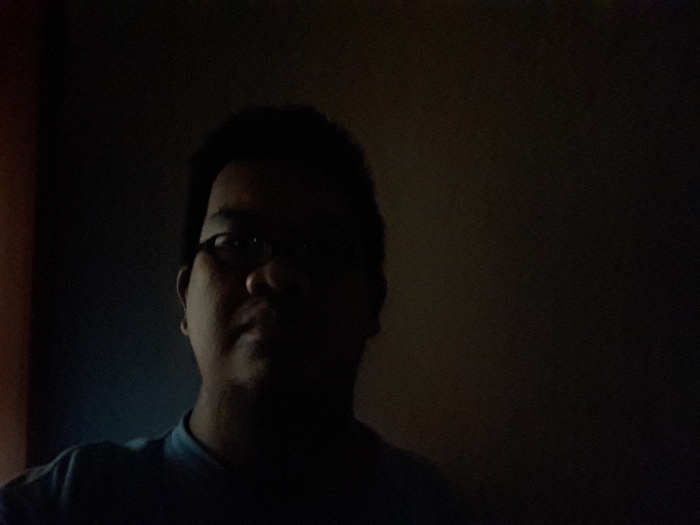 16MP, auto, no flash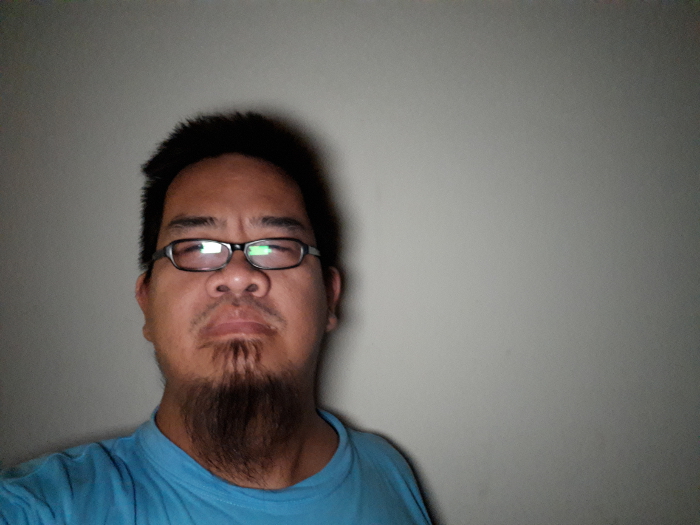 16MP, Auto, with flash (uses the screen)
Conclusion - Almost perfect all-rounder
Overall, the Samsung Galaxy A5 2017 is an excellent midranger with a combination of Samsung flagship features you won't find in any other Samsung phone in the market. It ticks all the boxes with great design, IP68 water resistance and other flagship features but isn't the equal in terms of performance or camera for a full-fledged Samsung flagship like the Galaxy S7 or S7 edge. With Samsung Pay it can even be used as an electronic wallet. Initially priced at RM1699 and now at RM1499 it isn't nearly as expensive as a full-fledged Samsung flagship either, making it the perfect choice for the trendy young adult who brings his or her phone everywhere.
That being said, there are many other midrange smartphones with better performance and tech specs but only 1 or 2 have the IP68 water and dust resistance of the A5 2017. For those who don't need that feature, the ASUS ZenFone 3 and Honor 8 make for better performing midrangers around the same price range while the Moto M offers a bit more value at just a bit more than RM1K. Phones with the IP68 water and dust resistance mostly come from the previous generation Sony Xperia range which has been known to overheat though, so if you're looking for the total package, then the Samsung Galaxy A5 2017 should definitely be near the top of your consideration list.
Samsung Galaxy A5 (2017) Specs & Price >