Samsung Galaxy S11 could come with 48MP telephoto lens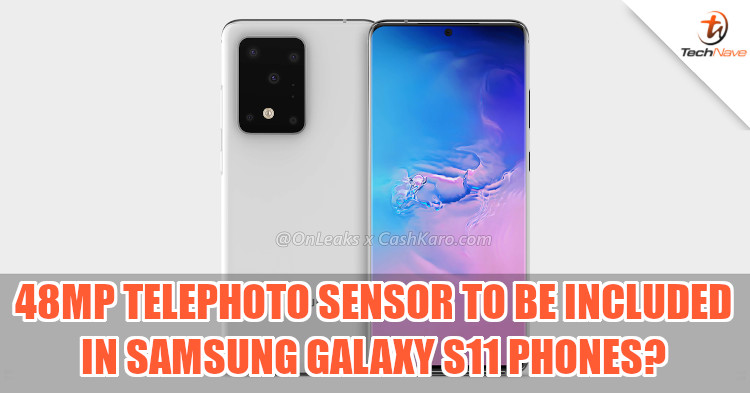 News and rumours of the Samsung Galaxy S11 have been rife, many of them related to the camera. If true, this could mean that Samsung intends its next flagship device to focus on that. The latest leaks now hint at a 48MP telephoto sensor included into the camera setup at the back, enabling users to take incredibly high resolution zoom shots.
According to twitter user Ice Universe, who often posts up leaks on Twitter, all three models in the Galaxy S11 series will pack this 48MP telephoto camera. It should be the largest zoom camera to date, though we're not sure if it'll be native zoom. If it isn't, then Samsung's aim could be in using image cropping for highly detailed shots from a distance. For now, we'll have to wait for more details before we know for sure.
Unfortunately, we still don't have anything concrete on tech specs. But going by what we're seeing from other brands for flagships coming out in 2020, we could speculate. It's highly likely that the Galaxy S11 series will come with a Qualcomm Snapdragon 865 chipset, at least 8GB of RAM, and at least 128GB of internal storage. The S11 Plus will probably have more RAM and storage, while the S11e would have less. Again, that's just speculation on our part.
Regardless, it's definitely looking like the Galaxy S11's cameras are going to be impressive. Are you looking forward to it already? Let us know on our Facebook page and stay tuned for more updates on the phone.