Samsung Galaxy S8 and S8+ pre-order passed 700,000 units in South Korea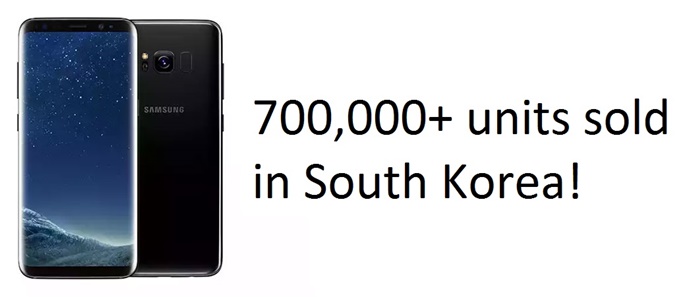 Pre-orders for the Samsung Galaxy S8 and S8+ are going pretty well especially in South Korea. It was only a mere two days ago that Samsung has broke their own record, beating out the unfortunate Note 7 pre-order record with more than 550,000 units. So what about right now? Well, they have passed 700,000 units.
"The Galaxy S8 and Galaxy S8+ reached 728,000 units, as of Wednesday, in Korea. We are aiming to sell 1 million units before officially launching the smartphone," said DJ Koh, head of Samsung's mobile business, at a media conference at its Seocho office building in Seoul.
Koh also told the media that while they weren't able to give the exact number of figure of the pre-orders in USA, it's confirmed that the S8 pre-order sales is higher than the Galaxy S. On top of that, he assured the S8 series is definitely safe to use, after claiming to have tested out battery test for the flagships.
21 April 2017 is the official date for the Galaxy S8 and S8+ to launch, but we still haven't got any word on Malaysia being part of the first wave. But how did your S8 and S8+ pre-order day go? Let us know in the comments below and stay tuned for more Samsung news at TechNave.com.
[Source]