Samsung Galaxy Watch4 Classic first impressions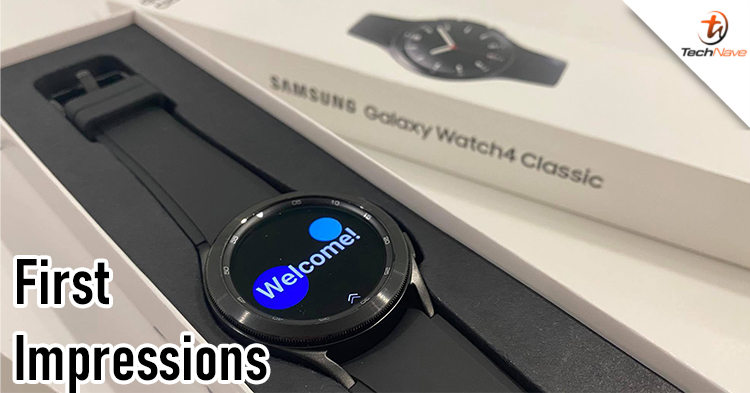 Last month, Samsung introduced their latest smartwatches and we were among the privileged few to get our hands on them to try out the Samsung Galaxy Watch4 (click here to read the review). This week, we managed to get the opportunity to try out the Classic variant as well, so here are our first impressions of the Galaxy Watch4 Classic Bluetooth 42mm.
First things first, it comes in two sizes, 42mm and 46mm. Both variants come with AMOLED displays that support Full Color Always On Display which works very well under direct sunlight. Additionally, it comes with a silicon strap (which is a different design from the Galaxy Watch4), a solid stainless steel body with 2 side buttons (Home Key and Back Key), as well as a rotating bezel.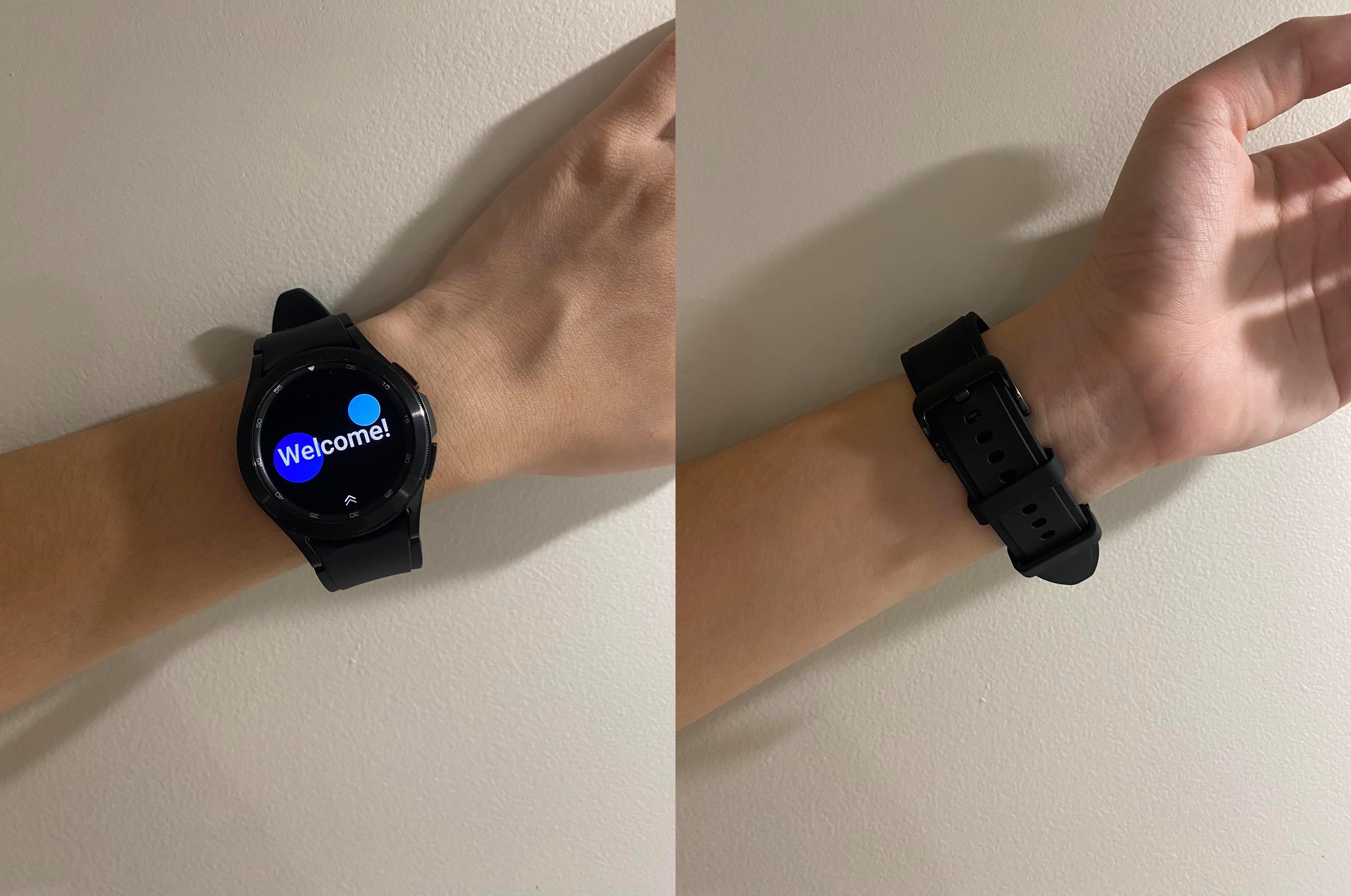 The 42mm variant fits well with my small wrist
The design between the Galaxy Watch4 (right) and Watch4 Classic (left)
Speaking of the rotating bezel, you are only able to get this on the Classic variant but not the vanilla model. The rotating bezel mechanism works very well and it is smooth. Personally, I think that the rotating bezel can also protect the display because the bezel is somewhat raised relative to the face of the watch. The bezel therefore naturally forms a layer of protection when placing the watch face down. To compare it to the Galaxy Watch4, the Galaxy Watch4 Classic is slightly heavier, as it weighs 47 grams for the 42mm variant.
This smartwatch is suitable to wear both for daily usage and while working out. Speaking of design, it exudes a classic yet premium feel. Of course, you get to choose between black and silver for the colour variants. For more details, stay tuned for the review which is coming soon at TechNave.com.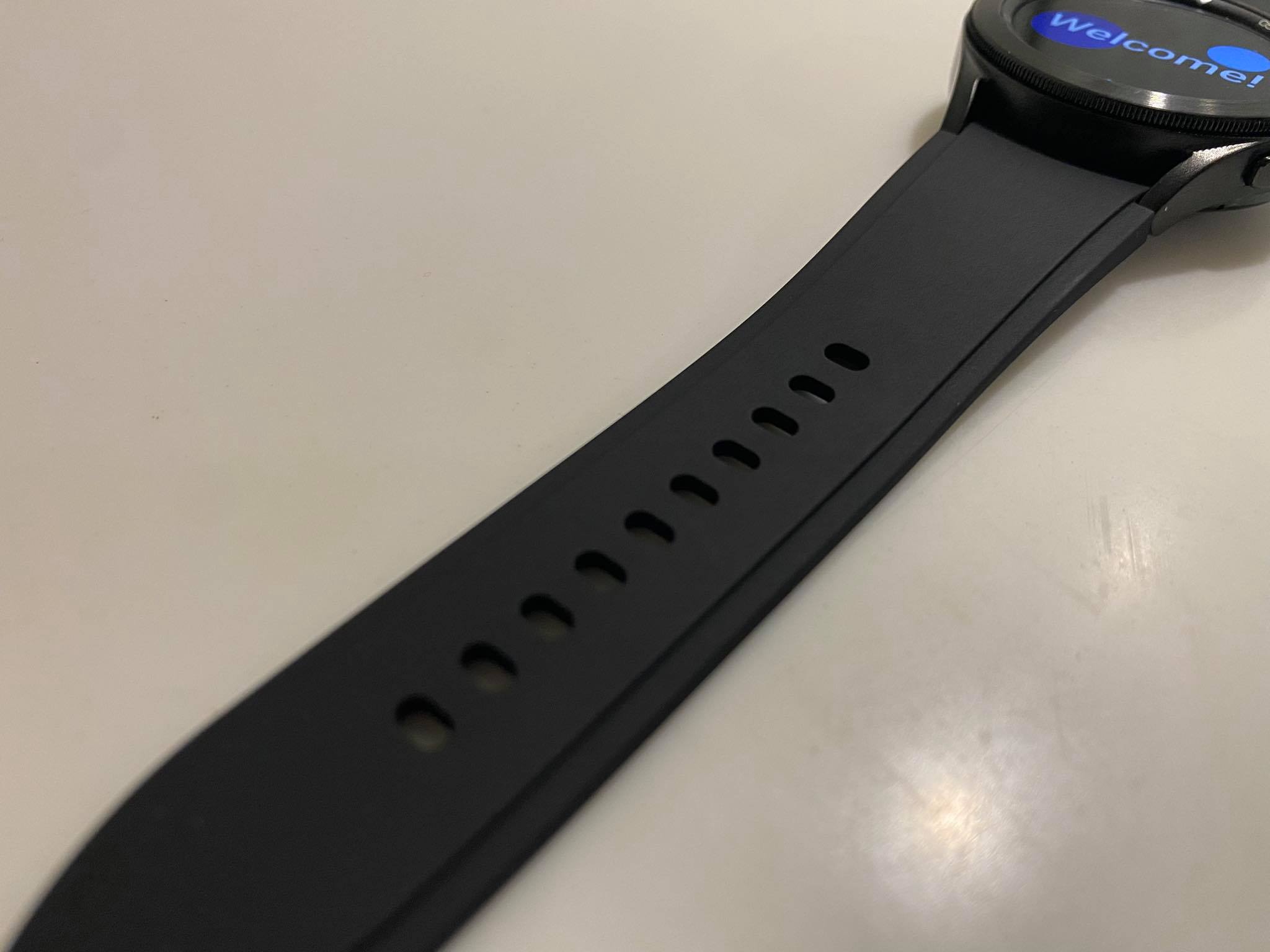 The Galaxy Watch4 Classic strap looks more sporty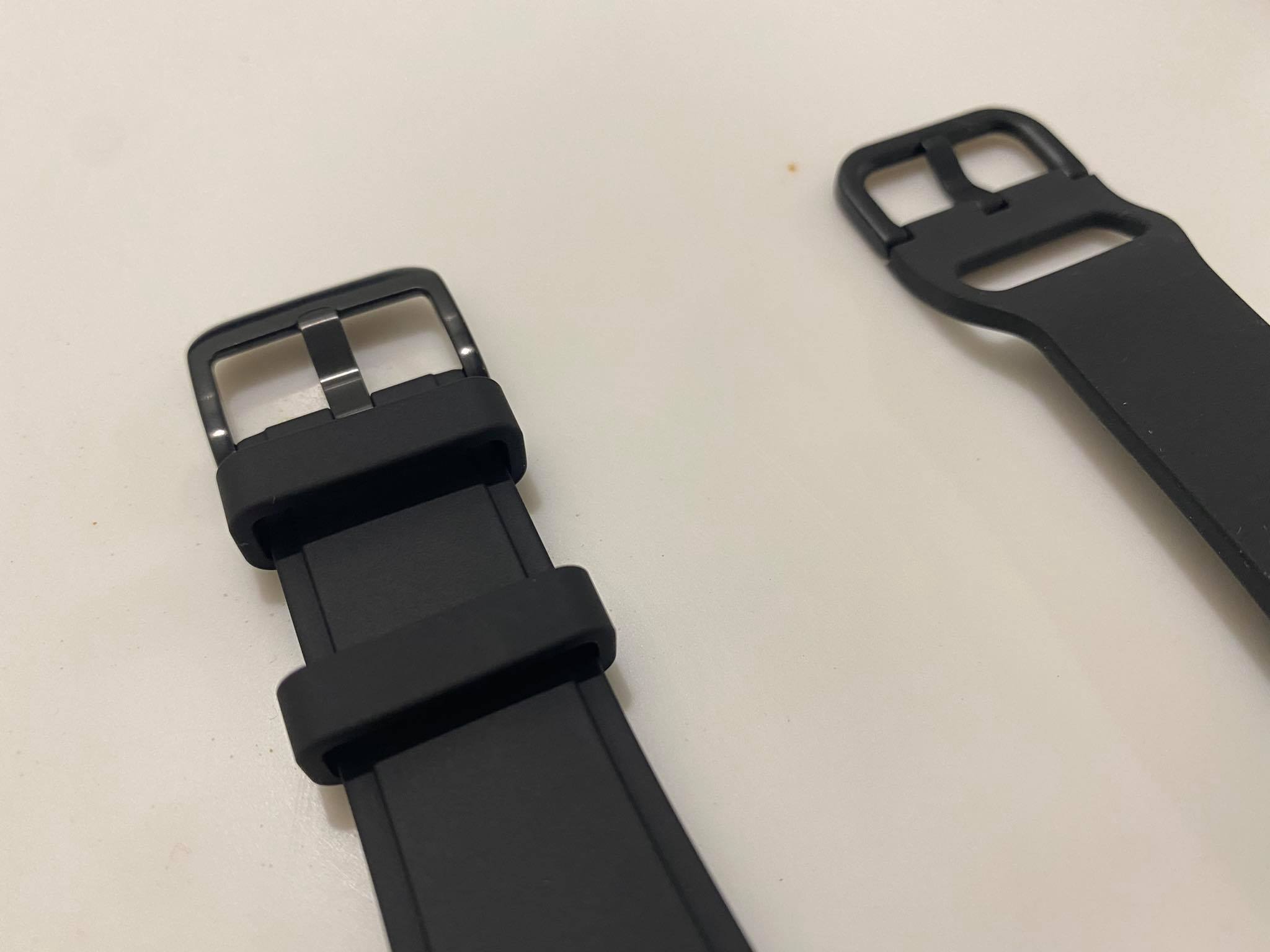 There is a rubber loop for the Galaxy Watch4 Classic
The colour variants of the Galaxy Watch4 Classic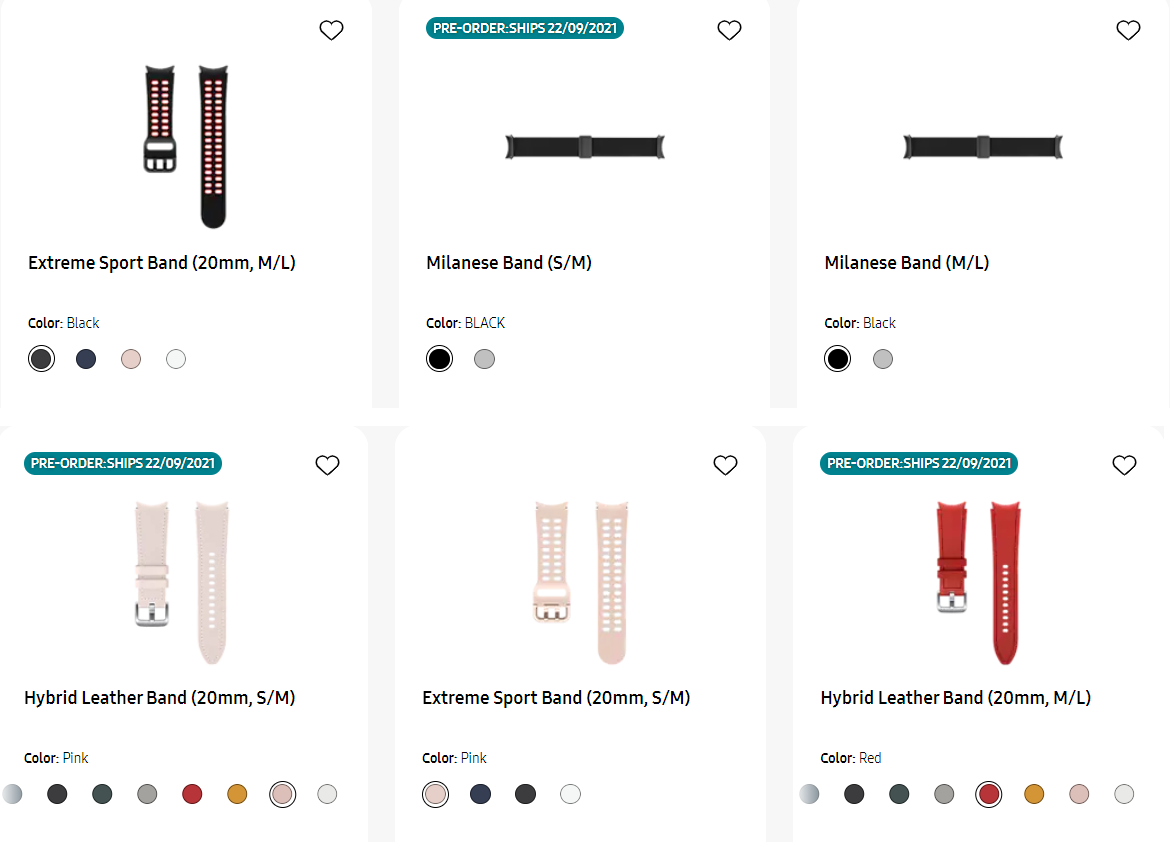 There are plenty of other straps that you can buy from the Samsung website