Samsung Galaxy Z Fold 2 5G gets permanent price cut in selected regions, now available for ~RM4964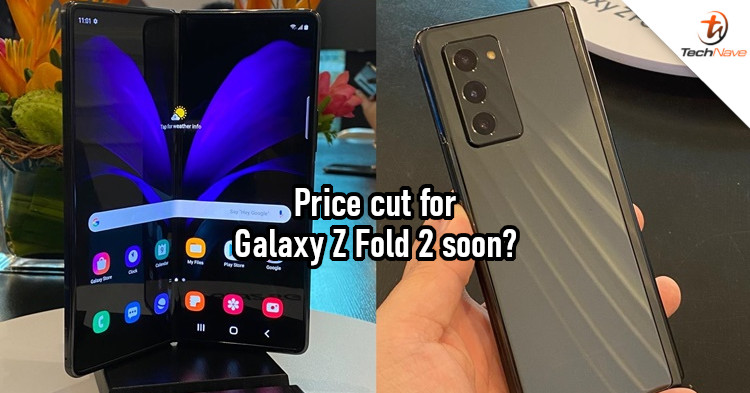 Last year, Samsung began launching more foldable devices. We not only got the clamshell Galaxy Z Flip, but also the Galaxy Z Fold 2. New models probably won't launch till later this year, but Samsung is already making way for the new models.
According to 9to5Google, Samsung is allegedly reducing the price of the Galaxy Z Fold 2 5G, at least in certain countries. The phone is now priced at USD 1199 (~RM4964) in the US, down from USD 1799 (~RM7448). Mind you, the device is notably more expensive in Malaysia at RM7999. But if we get a similar price cut here, then more people could be interested in purchasing it.

US (top) vs MY (bottom) pricing - no price cut for Malaysia yet (sob)
Brands tend to reduce the price of a product when a successor is on the way. Since Samsung is already doing this, it makes us wonder if the Galaxy Z Fold 3 could launch earlier. For your information, the Galaxy Z Fold 2 launched in September 2020, but a previous rumour suggests that the new model could be out as early as July 2021.
But having said that, would you be interested in buying the Galaxy Z Fold 2 5G if Malaysia gets the price cut? Let us know in the comments, and stay tuned to TechNave for more news like this.
Samsung Galaxy Z Fold 2 Specs & Price >