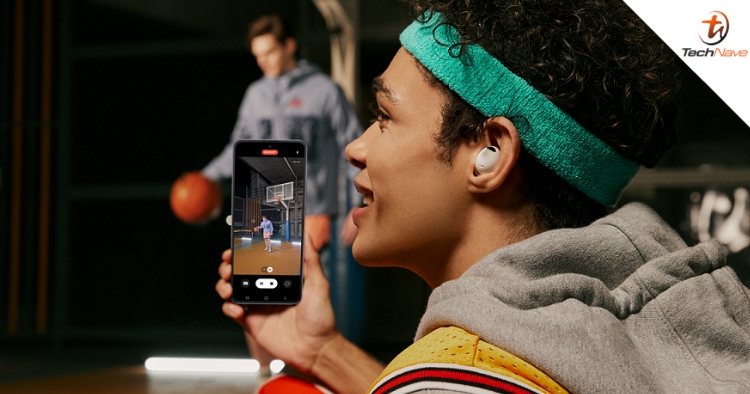 Samsung Electronics Co. Ltd (Samsung) today announced new software updates to the Samsung Galaxy Buds2 Pro and Samsung Watch series that the company claimed would elevate content creation for Galaxy users. These include 360 Audio Recording for the Galaxy Buds2 Pro and Camera Controller for the Galaxy Watch Series.
In a press release, Samsung elaborated that the new 360 Audio Recording feature allows users to capture binaural sound on video, precisely as they hear it. Pairing the Galaxy Buds2 Pro with a Galaxy smartphone, users can now capture high-quality, realistic audio for video without the need for bulky professional equipment, anytime, anywhere.
Moreover, as the name would suggest, the feature picks up 360-degree sound using a microphone in each earbud, placing viewers at the centre of the action. It is the first feature in the Galaxy line leveraging LE Audio, an advanced new Bluetooth audio standard that brings better audio quality, improved latency and better battery life.
As for the Camera Controller feature on the Galaxy Watch series, it allows users to control their smartphone's camera right from their wrists. A new update, soon to be available on the Galaxy Watch5 and Watch4 series also adds zoom capabilities to Camera Controller, whereby you just need to pinch your Galaxy Watch to zoom your phone's camera.
The 360 Audio Recording update will be progressively released on Galaxy Buds2 Pro and Galaxy Z Flip4 and Galaxy Z Fold4 via software updates today. As for the Camera Controller update, it will be available on the Galaxy Watch5, Galaxy Watch5 Pro, Galaxy Watch4 and Galaxy Watch4 Classic beginning this February.
So, what do you guys think of these updates by Samsung? Share your thoughts with us in the comments below and stay tuned to TechNave for more tech news such as this.