Samsung has already started mass-producing 16GB LPDDR5 RAM for next generation devices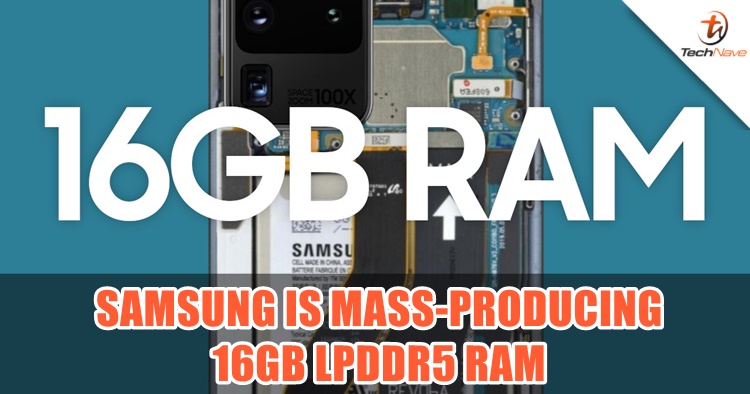 If you haven't been introduced to the new generation of RAM type for smartphones before, you might have come to the right place. Not only do we need to care about the size of a RAM, but we also need to know they come with different types as well. These days, you must've seen some of the latest smartphones featuring the LPDDR5 RAM, which is a new format for smartphone's RAM. While the technology hasn't been implemented in every smartphone yet, Samsung is already manufacturing 16GB LPDDR5 RAM for the next generations of devices.
LPDDR5 (Low Power Double Data Rate 5 ) RAM is faster and more efficient than the LPDDR4 RAM. Not only it has a higher data transfer rate that goes up to 6400MT/s, but it will also be saving more power than the previous generation. Few of the smartphones which have been launched recently including Samsung Galaxy S20 series, Samsung Galaxy Flip Z, Xiaomi Mi 10 series and iQOO 3, are the first batch of smartphones that get the LPDDR5 RAM.
Back to the topic, Samsung has announced on its official website that the company has started mass producing the 16GB LPDDR5 RAM at a manufacturing plant located in Pyeongtaek, Korea. Other than that, the company also revealed that the new package is built on the second-gen 10nm process, and will be offering 5,500Mb/s data transfer speed.

Furthermore, Samsung has also shared with us its plans of mass-producing devices that will be using the 16GB LPDDR5 RAM, which excites us very much. The devices are said to be premium mobile devices, high-end PCs and automotive applications. It looks like the Korean tech giant is moving ahead faster than other brands.
Let us know what you think about the 16GB LPDDR5 RAM by Samsung on our Facebook page. Stay tuned to TechNave.com for more cool tech news.