Samsung has begun to mass produce 12GB LPDDR4X-based uMCP for mid-range devices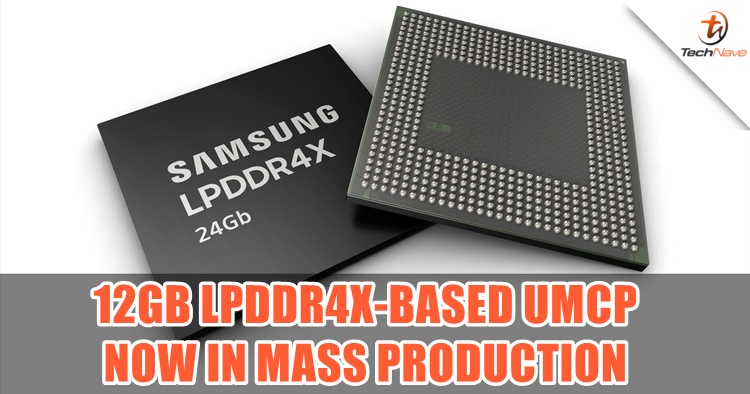 Besides the new Samsung Exynos 990 and Exynos Modem 5123 chipset unveiled at the Samsung Tech Day event, Samsung has also announced that they have begun mass producing their own 12GB LPDDR4X UFS-based multichip package (uMCP). Although 12GB smartphones are already on the rise, this one is different as it's made for mid-range devices as well.
The 12GB uMCP solution sports four of the 24Gb LPDDR4X chips (featuring the latest 1y-nanometer process technology) and eUFS 3.0 NAND storage into a single package. This allows the new mobile memory to break through the current 8GB package limit and provide 10+ GB memory to the broader smartphone market.* Obviously, while this will certainly help out running data-intensive tasks or multitasking, but apps and media contents are also increasingly getting larger, so this should come in handy.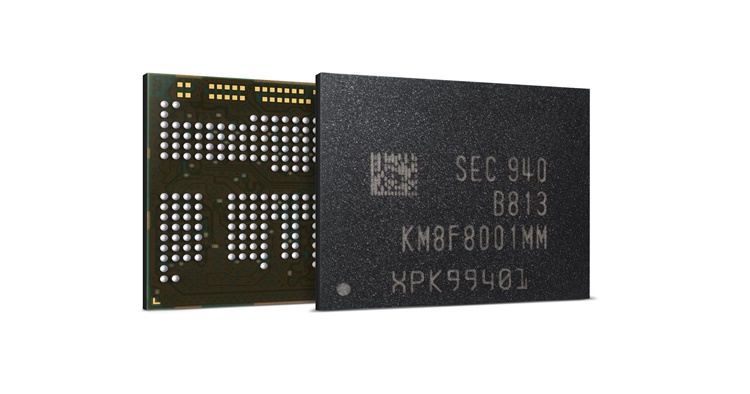 According to Samsung, the 12GB uMCP is 1.5x more than the previous 8GB package and has a data transfer rate of 4,266 Mbps. On top of that, it can also support 4K video recording seamlessly, as well as handling the AI and machine learning features for mid-range smartphones.
In the future, Samsung will be expanding the availability of 10+ GB LPDDR DRAM to address the need in increasing speed for higher-capacity memory solutions. Stay tuned for more Samsung news at TechNave.com.