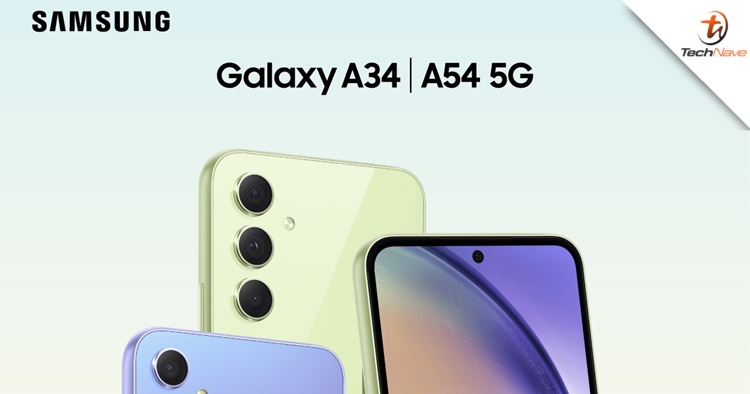 If you are still thinking of getting the Samsung Galaxy A54 5G or Samsung Galaxy A34 5G, perhaps now is the best time to get it. Starting from the 7th until the 30th of April 2023, Samsung Malaysia is launching more promos for these two phones with some nice deals.
Customers who purchase the Galaxy A54 5G can get the Galaxy Buds2 at only RM149 with the 70% purchase-with-purchase deal. And besides the aforementioned new Galaxy A devices, those who purchase the Galaxy A14 LTE or Galaxy A14 5G can also enjoy a 30% purchase-with-purchase on a travel adapter.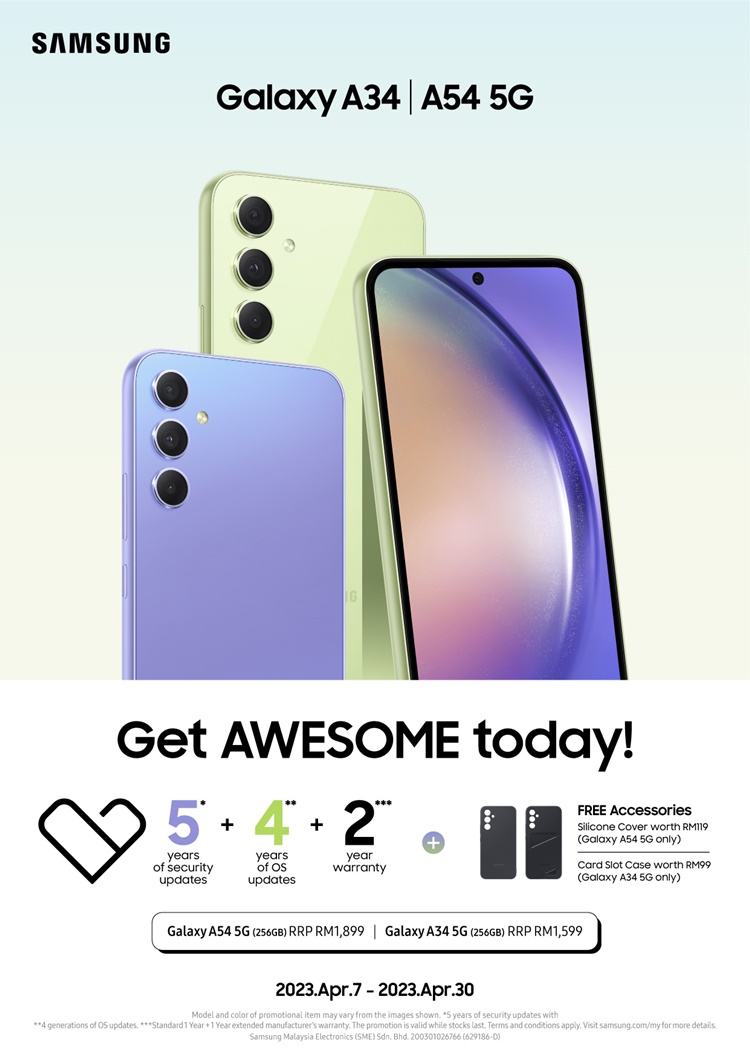 Last but not least, buying either the Galaxy A54 5G or Galaxy A34 5G will come with a free casing and a 2-Year Warranty. Samsung Malaysia also promises that these two devices will get 5 years of security updates as well as 4 Android OS updates in the future.
To recap, the Galaxy A54 5G and Galaxy A34 5G cost RM1899 and RM1599 respectively and comes with a total of 16GB of RAM (inclusive of the 8GB RAM Plus) and 256GB of storage. Both also come in the same colour schemes of Awesome Lime, Awesome Violet, Awesome Graphite and Awesome White. You can check out the rest of the specs here.