Samsung patents pop-up camera design, could feature in Galaxy A series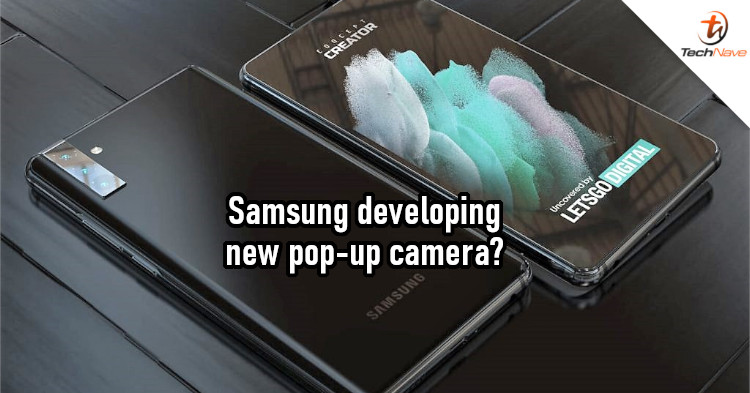 Render by Concept Creator
Every year, we see smartphones improve in specs only. That's kind of sad, as it would be great to also have radically new features. That might not happen soon, but at least companies like Samsung are improving existing features. Case in point, the pop-up camera.
According to LetsGoDigital, Samsung filed a patent for a smartphone with a pop-up camera last year. Interestingly, it discusses how to implement three vertically-aligned cameras in a pop-up cylindrical housing. This camera module will be able to pop-up and even rotate with the help of a motor. Using a pop-up also means there will be no notch or punch-hole required. This should result in a device with a more immersive display.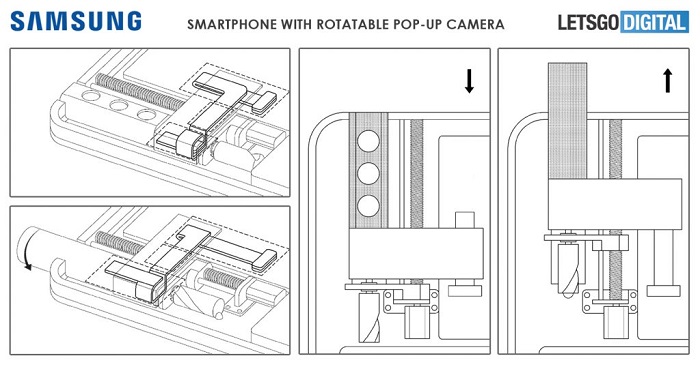 If successfully developed, this camera system could be implemented on a Galaxy A series device, or at least that's what the source claims. Funny enough, it was recently rumoured that the Galaxy A82 would feature the same flipping camera module from the Galaxy A80. Maybe Samsung plans to switch things up here by implementing its new pop-up module instead?
Of course, this is just a wild guess based on the rumours. We'll have to wait for more official 'leaks' or teasers before we can confirm anything. Having said that, which would you prefer - the pop-up or flip camera module? Let us know in the comments and stay tuned to TechNave for more news on upcoming smartphones.