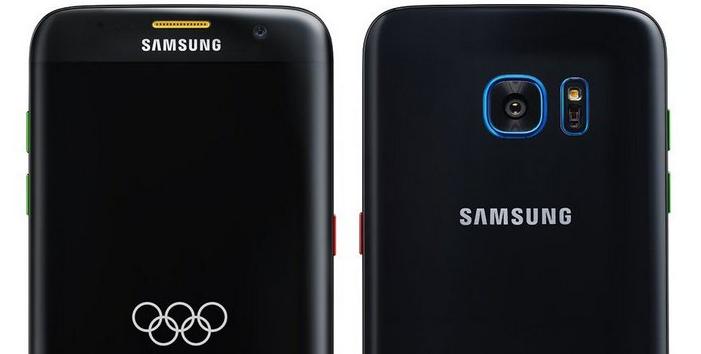 With the Olympics just around the corner, brands who are involved with the international sporting event is hard at work taking advantage of their co-operation to further increase their brand association. Samsung, as one of the Worldwide Partner to the Olympic, is well aware of that, and looks to be releasing a special edition of their current flagship phone, called the Samsung Galaxy S7 Edge Olympic Edition.
Underneath, the phone is virtually the same with the current Samsung Galaxy S7 Edge, which you can read about here. What's changed is the software as well as externally. The UI for the phone will most likely have Olympic-themed content, including wallpapers, themes, and ringtones.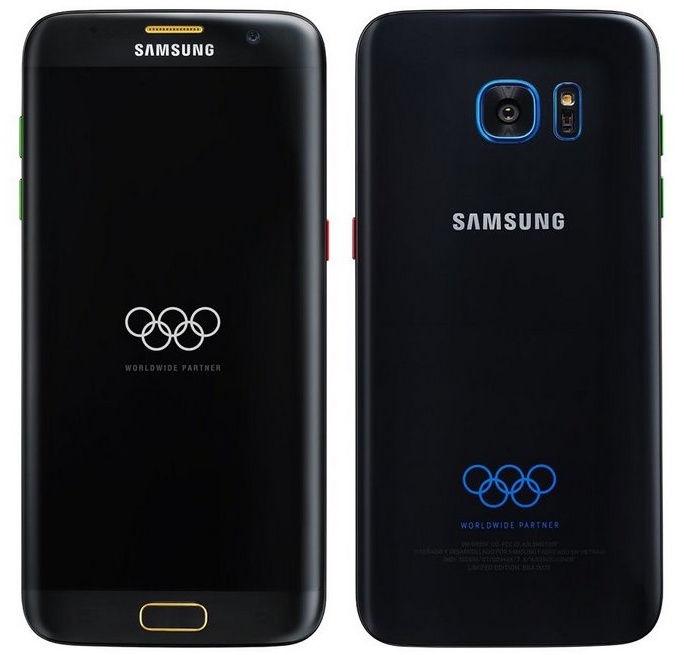 The Galaxy S7 Edge Olympic edition features a black body, with accents in the other four Olympic colors – yellow (home button and speaker grille), blue (camera and heart rate module), red (power button), and green (volume buttons). We do not know yet when this design will be on sale, or even be sold as Samsung may just give the phones exclusively to Olympians at the Rio games.
[Source]