Samsung's noise-cancelling Galaxy Buds X might be a serious contender to Apple AirPods Pro
Do you still remember the bean-shaped true wireless earphones by Samsung that was leaked not long ago? If you do, that is actually the upcoming successor of the Galaxy Buds+ named Galaxy Buds X, and it's expected to be launched alongside the Samsung Galaxy Note 20 series later this year. Now, a new rumour has surfaced saying that the pair of earphones will be featuring active noise cancellation technology.
The previous two versions of the Galaxy Buds do not offer active noise cancellation. However, their ear tips are already enough to seal your ears to block out some noise from the surrounding. According to the US Patent Office listing, the Galaxy Buds X will be featuring active noise cancellation this time and it is expected to be launched sooner than we thought.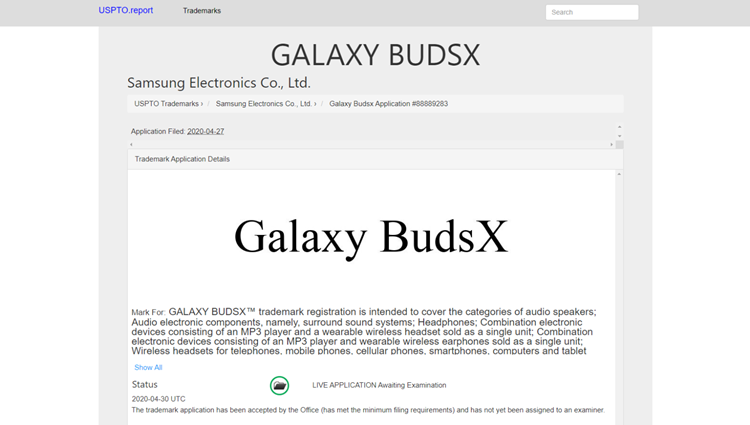 It looks like Samsung will finally launch a pair of true wireless earphones that can go head-to-head against Apple's AirPods Pro that provides noise-cancelling technology. Stay tuned for the launch of the Galaxy Buds X and be prepared for some of the exciting features that it's going to bring to us!
Let us know what you think about the noise-cancelling Galaxy Buds X on our Facebook page. Stay tuned to TechNave.com for more viral tech updates.