Samsung teases its first foldable phone, the Samsung Galaxy F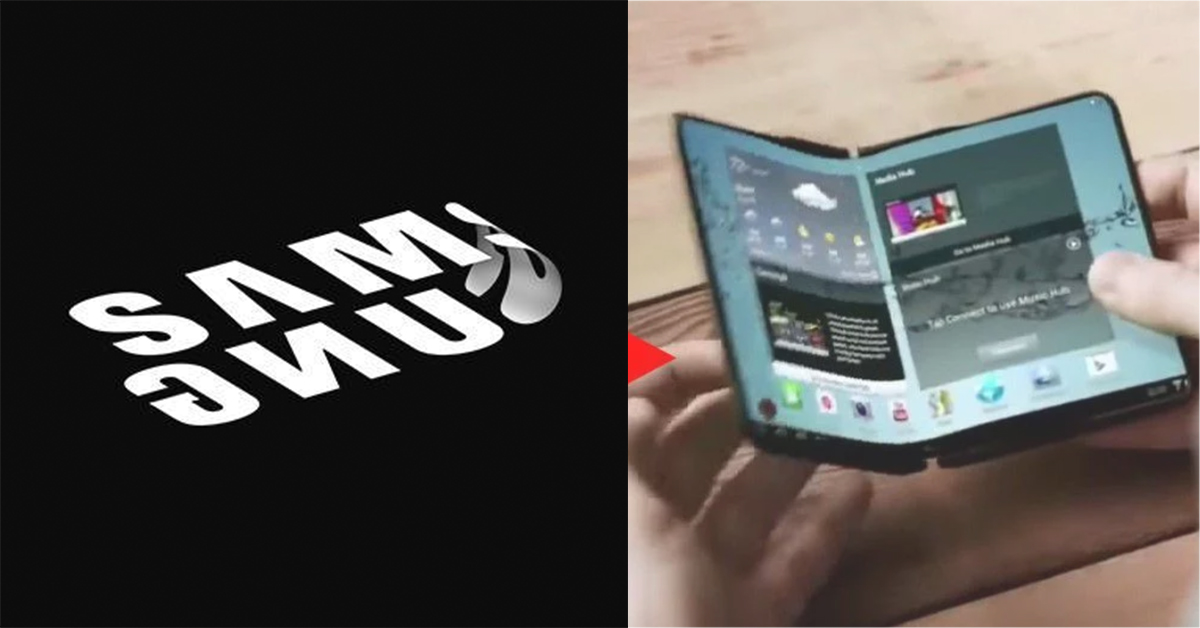 Earlier today, Samsung teased a photo with the company's logo folded on their Facebook page which seems to point to the ever talked about foldable phone that they have been working on for awhile now. According to Gizmochina.com, the company's first foldable phone will be named Samsung Galaxy F, with the F likely standing for foldable, instead of the rumoured Samsung Galaxy X.
The device may feature a 7.3 inch primary display and a 4.6 inch secondary screen. The larger, main display on the inside turns inactive when folded and shows up on the smaller display on the outside. In terms of tech specs, the only rumour we have heard so far is that the Galaxy F may have a built-in storage of 512 GB. To prevent the smartphone's foldable hinge from any possible damage in the future, Samsung may place a gear in the hinge to ensure that the phone folds slowly. Also, to avoid direct impact between the two screens, a small space has been left between the two inner screens when folded.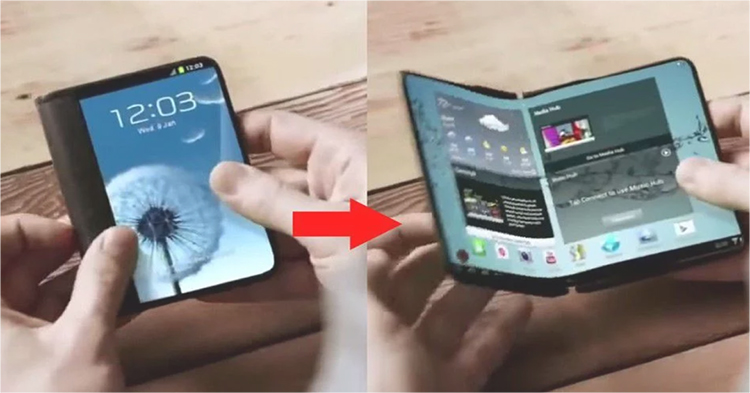 It is reported that Samsung will produce 1 million units of the foldable device in the first year and mass production will be starting this month. It is speculated that the phone's model number would be SM-F900U with other variants such as SM-F900F and SM-F900M which could belong to European and Asian markets. This shows a possibility that the phone will be made available on global markets.
Just last week, Rouyou (Royole) Technologies unveiled the first foldable smartphone to the world, dashing Samsung's dreams of being the first to do so. Still, if Samsung manage to do it better with the Galaxy F (which isn't that hard to do) it could highlight the better design and other features. With the Samsung Developers Conference coming soon, there are whispers that the company is planning on announcing their first foldable smartphone then, ahead of the speculated announcement at CES 2019.
As always with such rumours, do take this with a pinch of salt, as nothing official has been confirmed just yet. So what are your thoughts on these foldable smartphones? Let us know and do follow us for more tech news and beyond!